Whistler's reputation as a leading winter ski resort and summer playground often leads the fall season to get overlooked. The months of September through November provide a respite from extreme temperatures, a more laid-back pace and plenty of opportunity to enjoy the great outdoors ahead of the busy winter season. There are plenty of travel deals to be had too.
Whistler has become a culinary cornerstone and foodie paradise in recent years. This is helped by an endless supply of organic produce grown locally in Pemberton Valley.
When the autumn harvest is in full swing, the months of fall are best if you're looking to truly enjoy a taste of British Columbia. Below, we include some of the best restaurants to visit as part of our Whistler, Canda Food Guide.
Five-Star Food in Whistler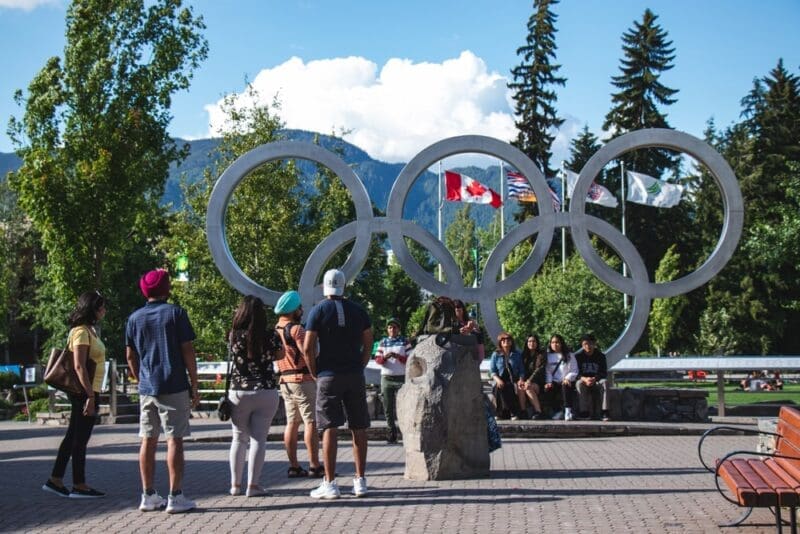 Aura restaurant is located in one of Whistler's most beautiful spots. Nestled next to Nita Lake and part of the stunning Nita Lake Lodge hotel, the restaurant also has an open concept kitchen, so you'll be able to watch on as busy chefs prepare a variety of dishes. Led by Executive Chef James Olberg, the restaurant combines traditional French cooking techniques with a love of west coast ingredients.
Free parking is also available at Aura for those who wish to drive, or a free shuttle bus operates from Whistler Village to Nita Lake Lodge.
No list of Whistler restaurants would be complete without mentioning Araxi. As one of the earliest pioneers of authentic farm-to-table dining, it's hardly surprising that harvest time is one of the best times to visit. The restaurant also champions west coast fishermen and is a great choice for seafood lovers. Freshly shucked oysters are available each day between 3 and 5pm in Araxi's oyster bar.
Bearfoot Bistro is another leading Whistler restaurant worth adding to your list. Try your hand at sabering a bottle of Champagne or visit the Ketel One Ice room, the coldest vodka tasting room in the world.
From a dedicated oyster-shucker to sommeliers, a friendly and experienced bar team to an extensive live music program, Bearfoot Bistro is perfect for apres-ski, dinner, drinks or late-night dancing. The iles de la Madeleine lobster is made with a seared scallop, Thai green curry, charred gai Ian, crispy ginger and chili.
Ideal for breakfast
Purebread has three locations, Whistler Village, Function Junction, and Gastown in Vancouver, and all are notable thanks to their delectable selection of baked goods. Not only are Purebread's sweet and savory creations delicious, but they're also affordable. Over 20 different loaves are baked here too. These breads include the classic baguette to lavender rosemary bread, and you can grab a coffee too.
Street food selection
For a taste of Mexico in the heart of Canada, head to La Cantina. Mexican street cuisine includes delicious tacos starting at just $2.50. Their burritos are among the best in Canada.
Best for dessert
For that afternoon pick-me-up head to COWS. Located in the village, this much-loved establishment serves homemade ice cream made to an old family recipe from Prince Edward Island.
32 varieties of ice cream are out at all times. In addition, their waffle cones are made in-house. An ice cream is the perfect way to pass a warm and sunny fall afternoon.
Italian indulgence
Head to Il Caminetto to enjoy the best of Italian cuisine. The expert team of chefs blend local flavors with traditional Italian style and a host of hearty pasta dishes adorn their fall menu. Check out the extensive wine list too, designed to complement the seasonal menu.
Perfect pizza
On the journey from Squamish to Whistler, you'll be treated to some of the best views Canada has to offer. Round out your Whistler, Canda food tour with a visit to Functional Pie in the heart of trendy Function Junction. Functional Pie serves up delicious New York inspired pan pizzas and the "Train Wreck" pizza comes highly recommended.
The pizza is named after a local hike and popular tourist site, the Whistler Train Wreck. The site is home to an abandoned rail cars now colorfully painted by local artists. The pizza version is equally as colorful, loaded with capocollo, pepperoni, mushroom, and pecorino.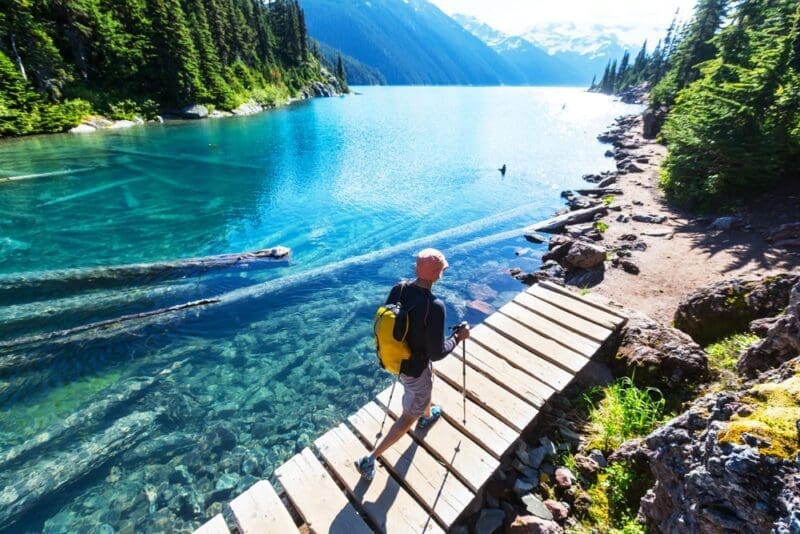 Work it off…
After all that great food, check out the many fall activities on offer in Whistler. While in Function Junction, pay a visit to Forged Axe Throwing and try your hand at this exciting party pastime. Yes, axe throwing is Canada's exciting alternative to darts. Expect things to get competitive as you test your aim hurling axes at a wooden target in true lumberjack fashion.
No visit to Whistler would be complete without a little sightseeing. Ziplining in Whistler is one of the best ways to view the changing autumnal landscape and the reds and oranges of the old growth forests.
The fall months are your final opportunity to access the miles of winding trails before the first snowfall arrives. Guided hikes in Whistler are one of the best ways to enjoy the wilderness safely as well as enjoying some of the most breathtaking vantage points with the help of a local.
While mountain biking in Whistler is largely seen as a summer activity, the fall months also provide plenty of opportunity to enjoy fun on two wheels whether taking to the trails or enjoying the bike park.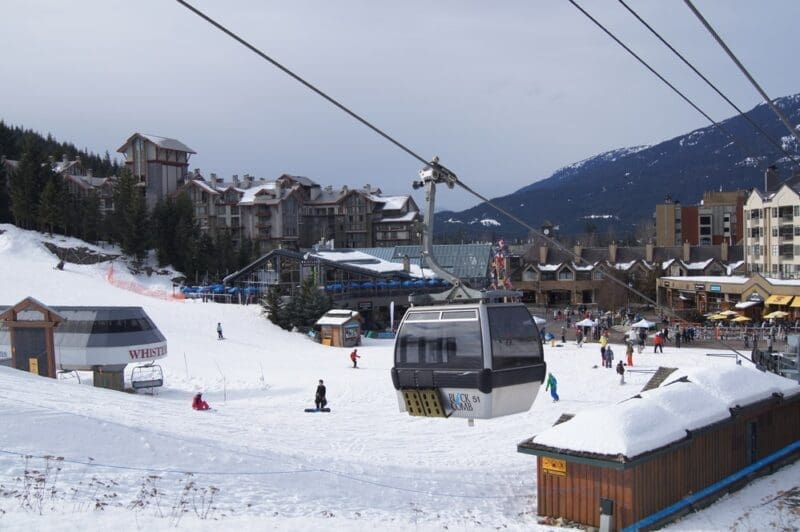 Getting to Whistler, Canada
Fly to Vancouver International Airport from where Whistler is a two-hour drive. Frequent daily shuttles depart daily from the terminal building.