Looking for some last-minute specialty food gifts that will create that 'wow factor' for holiday gatherings, office parties, and get-togethers with close family and friends? Below is our are several festive specialty food gift guide featuring gifts that will add that extra holiday spice to any party this season.
Classic Christmas Tackle Box
Dylan's Candy Bar
Everyone's hearts will fill with glee when receiving the Classic Christmas Tackle Box by Dylan's Candy Bar. Holiday candy box treats include gingerbread men, milk chocolate caramel Santas, snowmen, sour gummy toy chests and much more. This box filled with Christmas sweets gift is a perfect gift to celebrate the season with the whole family. Available online and at their storefront in New York City.
Festive AF Holiday Bundle
Eat Me Guilt Free
The "Festive AF Holiday Bundle" by Eat Me Guilt Free is one of the season's trendiest and tastiest gifts. This bundle is packaged in a classic red "box within a box."
The set includes 12 Eat Me Guilt Free Holiday Cheer Brownies a custom "naughty is the new nice" holiday ornament, a full-sized stocking, ideal for stuffing, and much more! Their brownies are non-GMO and do not contain preservatives.
Eat Me Guilt Free is also offering its monthly Eat Me Guilt Free subscription, and the all-new 2022 Flavor of the Month subscription. The subscription includes a selection of new and even edible glilter! Eat Me Guilt Free is available on their website, Amazon, The Vitamin Shoppe, GNC, Walmart, and select retailers nationwide.
gimMe Seaweed Snacks
This superfood snack that is healthy and fun with savory and bold flavors the whole family will love. These premium USDA organic and non-GMO roasted seaweed snacks by gimMe Snacks are roasted to light and crispy perfection. Each serving is only 25 calories, and full of vitamins and minerals like iodine, B12, and Vitamin K!
Seaweed snack flavors include Sea Salt, Sea Salt & Avocado Oil, Teriyaki, and more! These snacks can also be found on Amazon.
Honey Mama's Variety Pack
Honey Mama's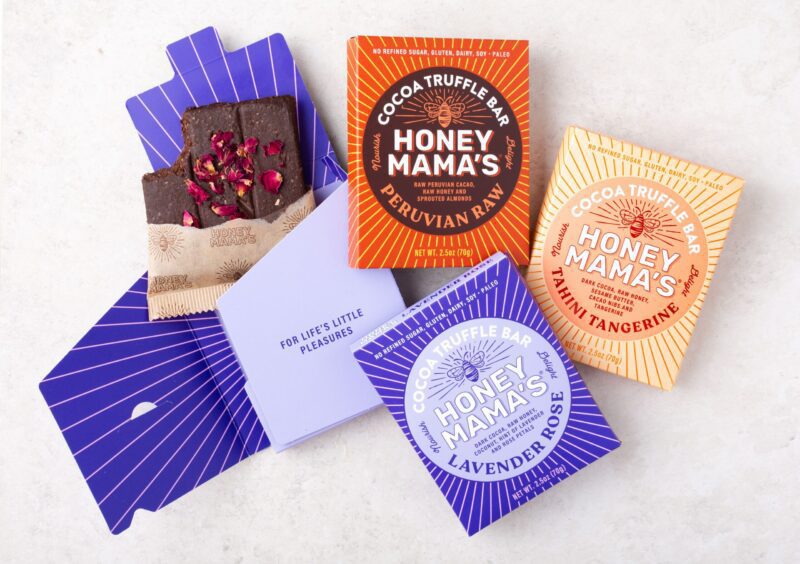 Honey Mama's is a line of delicious, refrigerated raw cocoa truffle bars. Each bar has a base of raw honey, unrefined coconut oil, and Himalayan pink salt. These bars are naturally free of refined sugar, soy, eggs, dairy, gluten, and grains.
A great healthy indulgence and holiday gift for the chocolate lover in your life is the
Honey Mama's Variety Pack
. It offers a taste of every flavor in the lineup, including their most popular picks like Tahini Tangerine and Lavender Rose.
iGourmet
iGourmet Martha Stewart Artisan Essentials
Martha Stewart, in partnership with iGourmet, has curated some of her favorite artisanal kitchen essentials in one box. Perfect for regular at-home chefs and or specialty food connoisseurs, the iGourmet Martha Stewart Essentials is the perfect gift.
Products in the essential box include Arbequina Extra Virgin Olive Oil, Tondo White Balsamic Vinegar Reduction, Le Paludier Guérande Fleur de Sel, Moutarde de Meaux Pommery Crock, Pure Mancha Superior Saffron from Spain, Wildflower Honey, and a one-year subscription to Martha Stewart Living.
Peppermint Crunch
Legally Addictive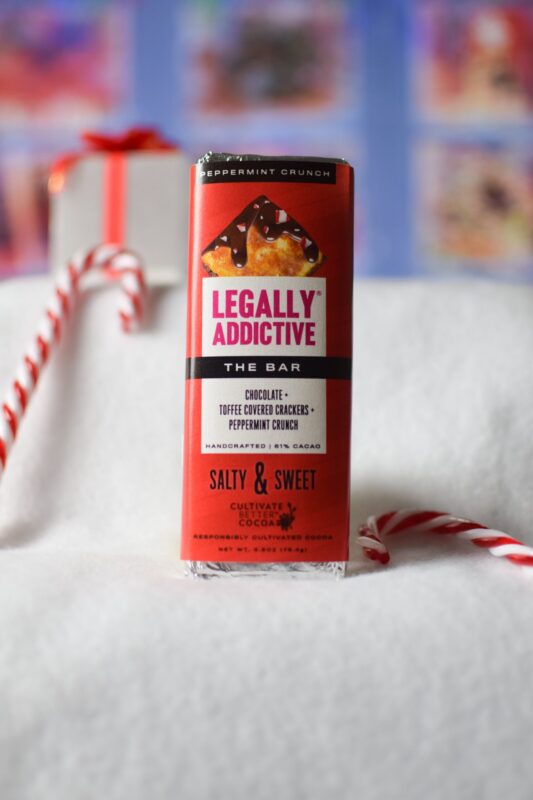 Get ready for one of the most fun and memorable specialty food holiday gifts of the season. Legally Addictive is a sweet and salty treat that makes for the perfect gift for everyone on your list.
The cookies are made from a cracker covered in handmade salted toffee. They are then topped with sustainably sourced chocolate and sprinkled with sea salt. "Part cracker, all cookie," they make a deliciously fun and unexpected present that arrives in a gorgeous bright pink box. Just in time for the holidays is their Peppermint Crunch Party Pack of 4, available directly on their
website
.
Iron Corral Cabernet Sauvignon
Lion Heads Collection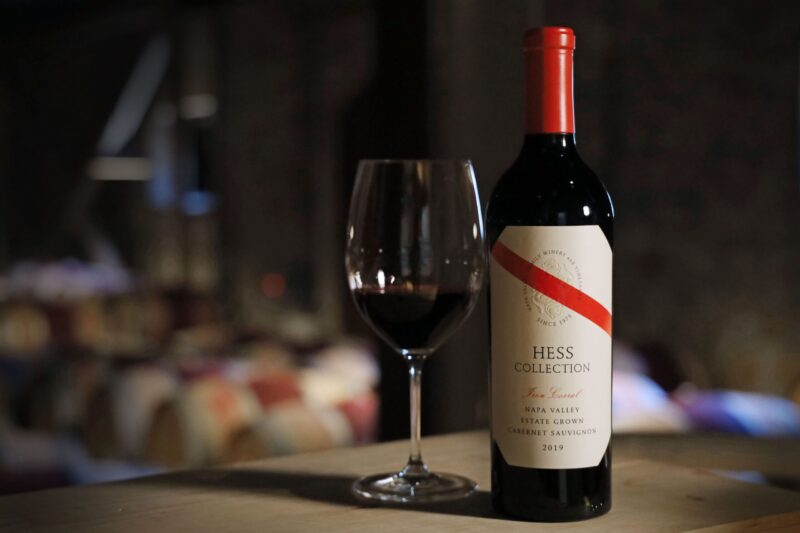 The Hess Collection's first new estate wine in 20 years is the 2019 Iron Corral Cabernet Sauvignon. This wine hails from the rugged terrain of Northeastern Napa Valley.
This inaugural vintage is the ideal balance of Mountain and Valley Floor Estates. The wine delivers beautiful, full fruit retention, enhanced by the complexity of the structured fruit from their mountain vineyards.
Iron Corral Cabernet Sauvignon is designed for immediate enjoyment with the capability to age gracefully and be savored for years to come. Find their wine in a store near you.
Home for the Holidays 6-Pack
Macari Vineyards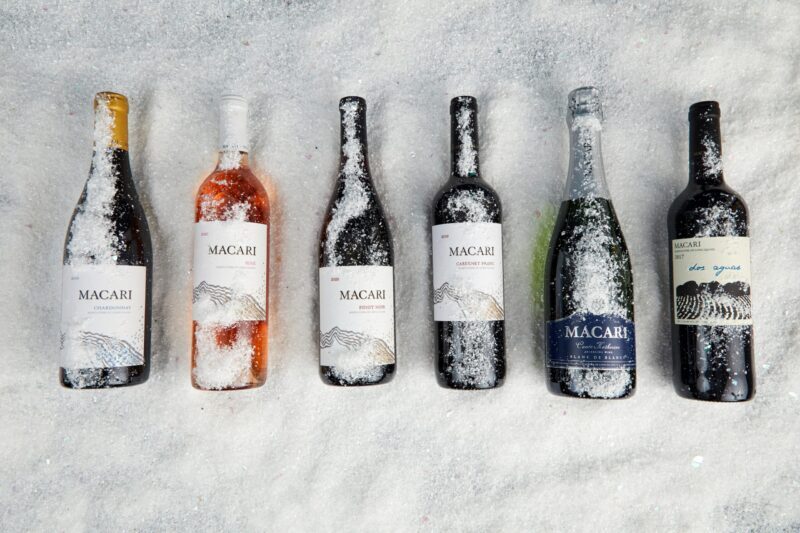 Macari Vineyards is a popular North Fork destination for both visitors and locals of the East End of Long Island. Macari is known for focusing on biodynamic and organic winemaking.
Creating the perfect way to toast the holiday season, Macari has assembled a collection of their bestselling bottles in the
Home for the Holidays 6-Pack
(pictured above), and a
Winter 3-Pack
. The 3-Pack, for example, features favorites like their 2020 Pinot Noir, Sparkling Katherine Cuvée and 2017 Dos Aguas Red Blend. Purchase directly from their website.
The
Pastene

Specialty Gift Box
Pastene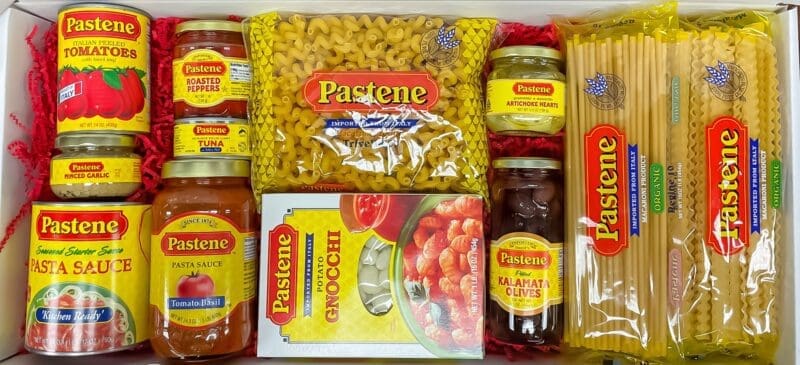 For the pasta lover, the hostess, the gluten-free friend, or foodie in your life, Pastene features an array of epicurean specialty boxes to enhance anyone's skills in the kitchen. Perfect for specialty food gift giving this holiday season, Pastene makes it easy to prepare so many delicious meals with a variety of pastas, tomato sauces, roasted peppers, olives, artichokes, and much more.
Their Specialty Gift Box includes six different varieties of pasta, two different sauces, four types of gourmet vegetables and a can of Tonno (tuna). Pastas include Linguine, Gnocchi, and Regine, to name a few.
The Pastene Gift Boxes can be purchased directly from their website.
Runamok Maple Syrup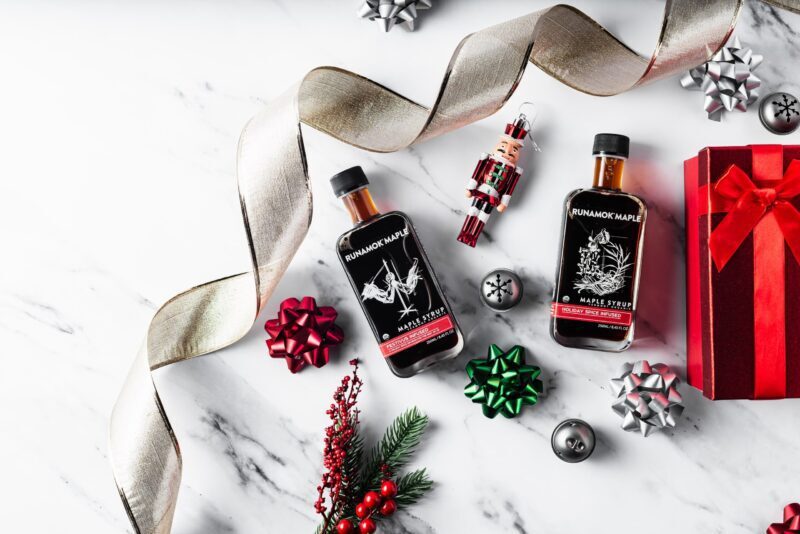 Runamok has recently introduced Festivus Infused™ Maple Syrup, part of their seasonal limited release collection. Made famous by an iconic 90's TV show, Festivus is the "greatest non-holiday holiday ever created". This seasonal blend is infused with organic cinnamon, ginger, nutmeg, vanilla and cloves.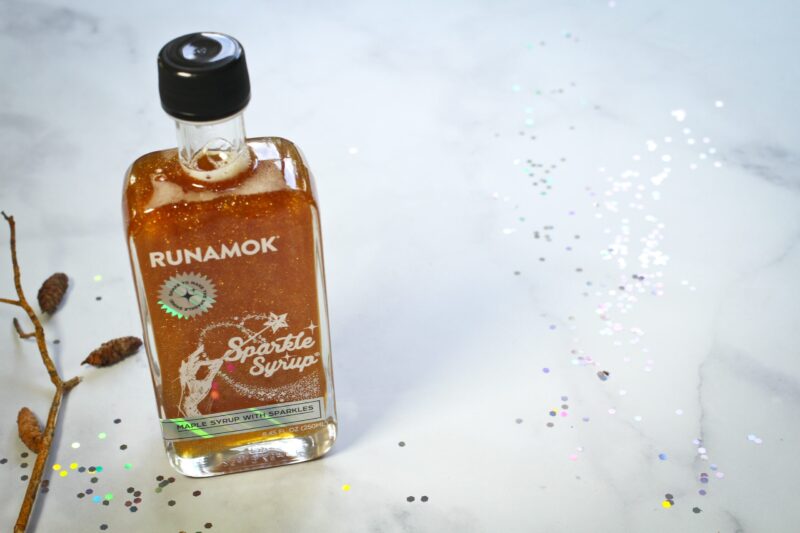 An additional must have for gift-giving is their Sparkle Syrup. It is pure maple syrup infused with sparkles (pearlescent mica). Perfect for all ages, transform everyday food and beverages with this magical maple syrup. This collection is so popular that several varieties have already sold out!
Signature Chocolate-Covered Sandwich Cookie Sampler
Sugar Plum
Chocolate-covered sandwich cookies are some of the most popular sweet specialty food treats to give during the holidays. We take it up a few notches with Sugar Plum's Signature Chocolate-Covered Sandwich Cookie Sampler.
Their sampler includes nine total chocolate-covered sandwich cookies, including one each of their renowned milk, dark, and white chocolate-covered sandwich cookies. Varieties include:
White Chocolate with Cranberry
Milk Chocolate with Ground Toffee
Dark Chocolate with Chocolate Chips
Venchi
Venchi Holiday Collection
Venchi's Christmas Collection is inspired by a magical land of chocolate. Surrounded by joyful garlands and colorful flashing lights, everyone eagerly awaits the most magical night of the year. Treats from their holiday collection include shiny chocolate Comets, little trucks full of tasty treats, elegant hampers perfect as gifts, and small tins containing secret delights for the whole family.
One of our favorites is the Prestige Advent Calendar that features chocolates in a special book-shaped Advent calendar with internal mini drawers. Another is the Winter Minivan with dark and milk Chocomousse chocolates in a handsome van-shaped tin. View their full holiday collection here.
Venchi also has a storefront in New York City.
Vera Wang PARTY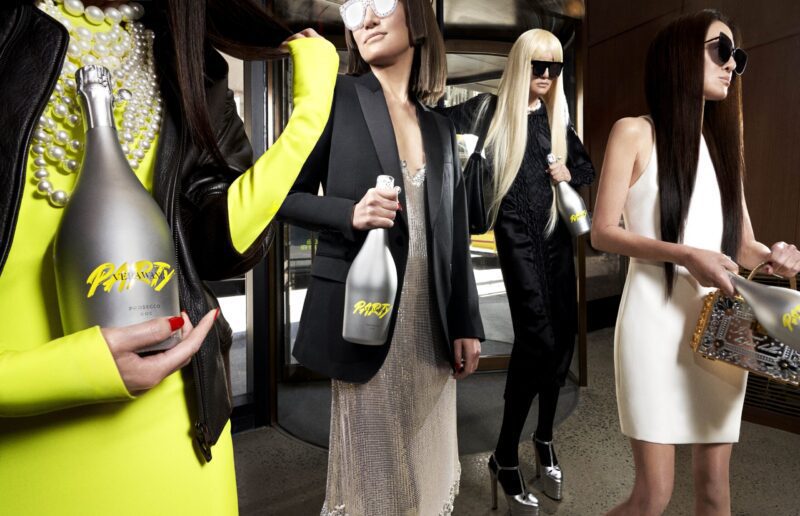 Cheers to festive season! Vera Wang PARTY is a premium Italian prosecco made for celebrating life's moments, big and small.
The bottle is a sleek matte silver with "PARTY" in bold neon yellow letters. Vera turned to the top winemaking region Piemonte, known for its sparkling wines, and to Araldica to create her exclusive prosecco.
Vera Wang PARTY is crafted from 100% Glera grapes and boasts aromas of apple and stone fruit, citrus notes and fresh acidity on the palate, with a soft and fruity finish.