This post is sponsored by BabbleBoxx.
Search no further for the perfect summer entertaining essentials. Below we highlight three of our favorite products to easily incorporate into your warm weather routine, plus some exclusive discount codes.
As we near the mid-summer mark in the Hamptons, we continue to appreciate the endless bounty of produce at the many farmer's markets across the towns. A typical morning may start by crabbing or fishing, followed by an afternoon of endless plates of corn, cherries, and watermelon as a prequel to a weekend dinner party. Soon, sunflower season will begin, bringing another splendid opportunity to spend the day out in the fields with family.
It is also always so much fun to discover new products that complement the colorful summer entertaining routine.
Roland Foods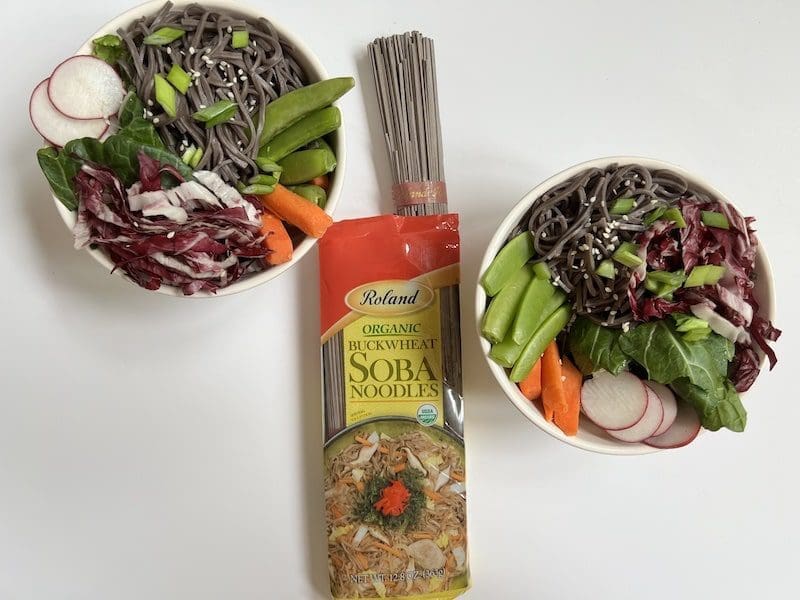 A quick and easy noodle dish is just the thing to enjoy during a busy summer's day or evening. Roland® Organic Soba Noodles helps to deliver those quick and easy meals we so often crave during these warmer months. Roland is a trusted brand that has been around for over 85 years. Their organic soba noodles are sourced from Taiwan and are perfect for a variety of hot and cold dishes like stir fries, salads, or soups.
It is fun to experiment with different types of vegetables, sauces, spices. The soba noodles pictured are paired with a medley of vegetables like snap peas, radishes, and bok choy. Sprinkle some scallions and white sesame seeds on top for an added crunchy texture. This simple and delicious dish took under 10 minutes to prepare. The noodles can also be made in advance for dinner.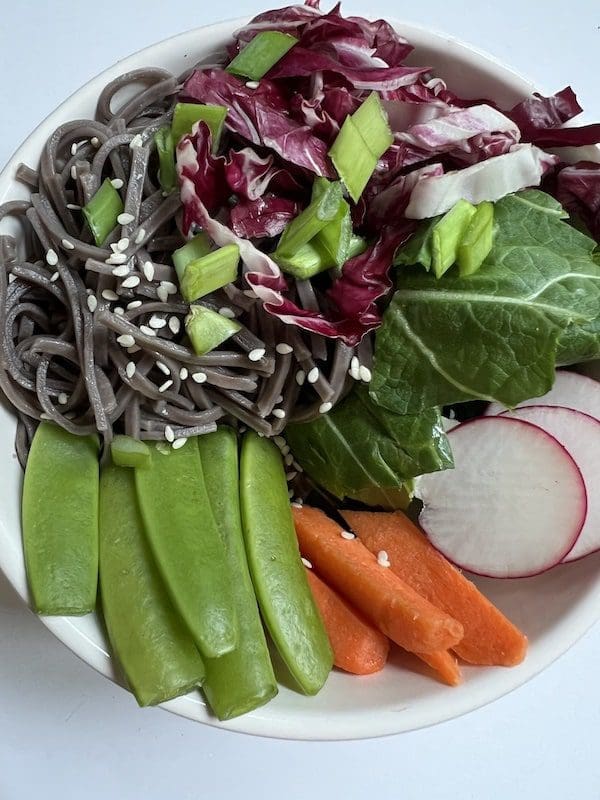 Soba noodles are thin brown noodles traditionally made with organic buckwheat or a blend of buckwheat and wheat flours, and salt. They have a soft, slippery texture and are perfect for stir-fries, soups or cold salads.
The cooking directions are simple: boil water and then add the soba noodles, lowering the heat and then simmer for 3 minutes until tender. Drain the noodles and rinse them with cold water.
RECIPE 33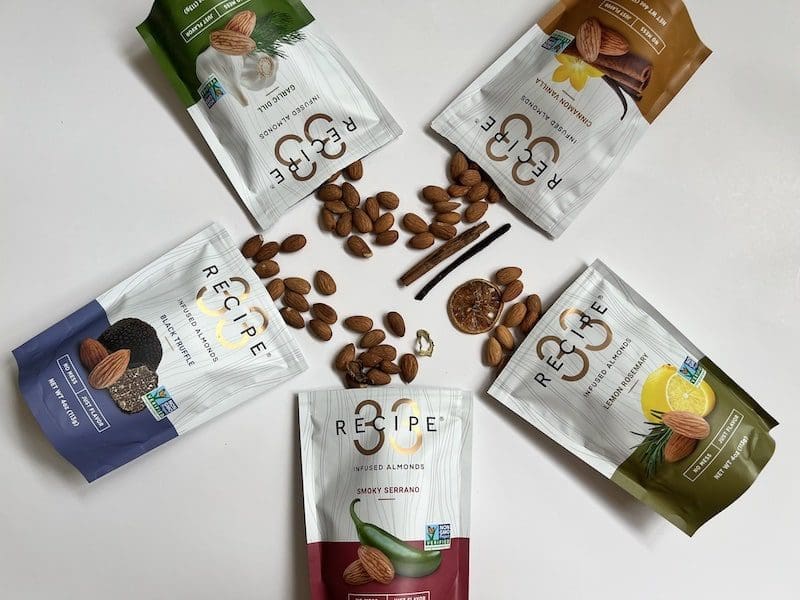 A perfect addition to any dinner party or casual gathering, Recipe 33 has a portfolio of five unique flavor combinations like:
Black Truf

fl

e infused almonds

Cinnamon Vanilla infused almonds

Smoky Serrano infused almonds

Lemon Rosemary infused almonds

Garlic Dill infused almonds
Founded in 2016, each unique almond flavor by Recipe 33 adds the perfect flavor punch to any dish this summer season. For instance, the Garlic Dill infused almonds pair well with a Lager beer, and the Cinnamon Vanilla infused almonds are the perfect complement to overnight oats or a chia bowl. 
Each almond flavor is made with real ingredients that you can spot in each package. For example, the Smoky Serrano infused almonds have dried peppers, the Garlic Dill flavor has garlic chips and dried dill, and the Cinnamon Vanilla infused almonds has a cinnamon stick and dried vanilla bean pods!
Visit their website for $2 off a 4oz bag with the code TryRECIPE33.
Zip Top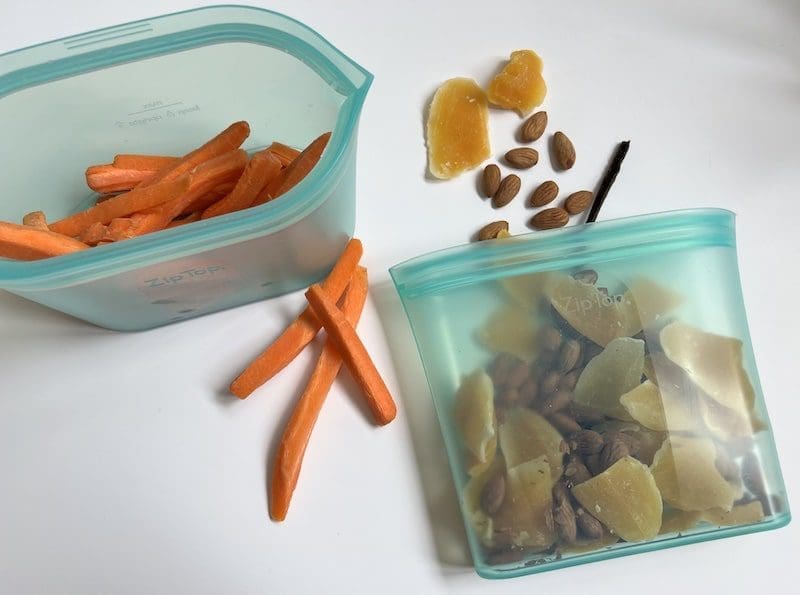 Zip Top pouches are thick and durable and are made in the USA with 100% platinum silicone. They are also freezer, dishwasher and microwave safe. As they are so versatile and easy to clean and reuse, there are endless ways to use them. Store leftovers inside each pouch or store snacks for those summer picnic and weekend getaways.
Receive 20% your order with the code: BOXX20. Shop their reusable containers by clicking here.