Father's Day is right around the corner! We have curated some of our favorite sustainable gifts to honor dads this June from handcrafted sunglasses and swimwear to a custom bracelet, our Father's Day gift guide has what you've been looking for!
Greek Yoghurt Foaming Cream Cleanser
KORRES
Ideal for all skin types, their best-selling cleanser is formulated with pre and probiotic rich real Greek Yoghurt that leaves skin pure and nourished in just one cleanse. This soothing cleanser locks in hydration, reduces redness, deep cleanses pores, and many more key benefits.
The Humboldt Bracelet
Moonglow
Perfect to gift your dad to help him always remember a special date in his life, the Humboldt Bracelet is both handsome and eye-catching. The bracelet features a charcoal leather strap, adjustable band, and mini moon image that customizable based on the specific date chosen.
The Humboldt Bracelet arrives in a signature Moonglow giftbox with a description of the selected Moon phase.
Intended Goods
Intended Goods offers customers a unique experience while delivering expertly crafted and and high-quality pieces, perfect for Father's Day gifting. This independently owned American design house has been focused on creating products with intention and providing comfort and style to those who wear their pieces.
Their collection includes hoodies, sweatshirts, tee shirts, shorts, and more, all with comfort and durability in mind.
Not only does Intended Goods strive to provide quality apparel, but they are also working to create a strong community of bold and creative people.
Men's Bamboo Underwear
Club Seven
Show off your unique style with Club Seven's Men's Bamboo underwear collection including Briefs, Trunks, and Boxer Briefs! Crafted with a super soft bamboo fabric and C7 Signature 3D Bulge design, this underwear provides maximum comfort and support, while the breathable and antibacterial fabric will make sure you can stay nice and cool. Whether your day includes working out, chillin' out or just lounging around, the bamboo Club Seven Underwear collection will have you covered!
For 20% off, use discount code FATHERSGIFTGUILD.
Men's Lightweight Merino Crew Neck T-shirt
Unbound Merino
The perfect fabric for summer that makes fathers feel great and look even better. Made from 100% ultralight Merino wool, this crew neck tee shirt by Unbound Merino is so soft and light, it will feel like you're wearing almost nothing at all. Available in four colors including navy, pictured above.
The 
OmniPillow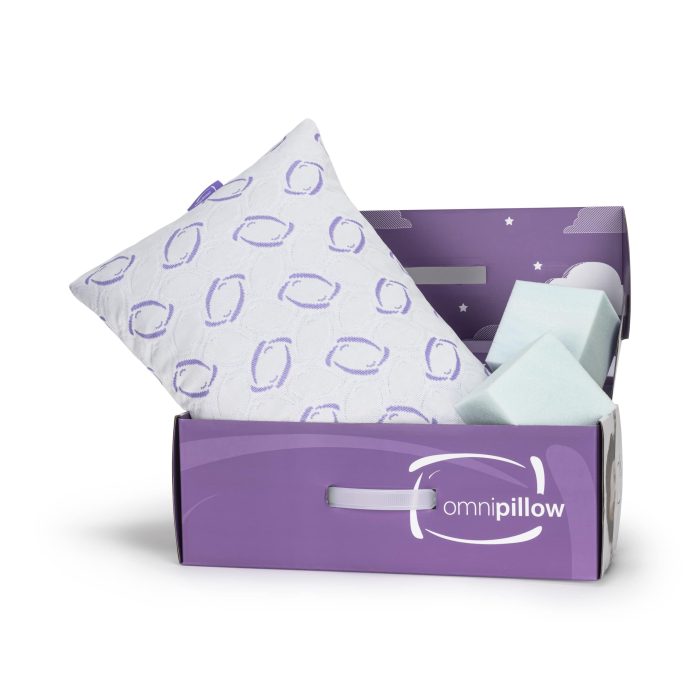 Help the fathers in your life get the most restful night sleep with OmniPillow. The OmniPillow offers unbeatable comfort, support, hygiene, and convenience.
Thanks to a NASA-inspired foam and breathable, hypo-allergenic cover, dads will awake refreshed and ready every morning. The OmniPillow comes in six different sizes including body, neck, travel, kids, king, and queen.
Recycled Skateboard Sunglasses
Woodzee
The Recycled Skateboard Series is Woodzee's is their best-selling wood sunglasses and make for a perfect sustainable Father's Day gift. Woodzee has collected hundreds of authentic used skateboards to recycle. With so many boards used to create this unique collection, no two pairs are the same.
The Recycled Skateboard Sunglasses are available in 3 variations: 100% Recycled Skateboard, 50% Recycled Skateboard (wood frame with recycled skateboard temples), and Acetate frame with recycled skateboard temples.
Texere 100% Organic Cotton Diamond Jacquard Towel Set
Fishers Finery
Based in Connecticut, Fishers Finery has created super soft bath towels made from 100% Certified Organic Cotton loop terry. They are made with low twist, which makes them dry more quickly. These bestselling towels have a solid color diamond jacquard design that gives a supreme, comforting texture.
Their spa bath towels are available in a variety of sets and six different colors.
Trailhead Adventure Shorts
Coalatree
Broaden your dad's sustainable wardrobe this Father's Day with Coalatree's Trailhead Shorts! Whether he enjoys hiking, climbing, biking, or relaxing outdoors after a workout, the Trailhead Adventure Shorts are the perfect addition to his collection.
These eco-friendly shorts are waterproof, breathable, and tear resistant. In addition, the trailhead shorts feature a 4-way stretch, paving the way for plenty of adventures. Available in a wide variety of colors.