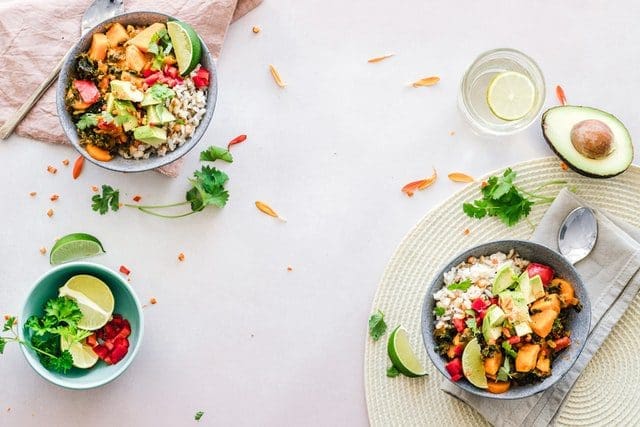 Eating healthy doesn't have to be difficult. It can be quite easy with a little bit of preparation. Here are some simple and healthy meals that you can cook in no time, without spending hours in the kitchen. These recipes are nutritious, delicious, and best of all – they'll help keep you fit!
Smoothies and Fruit Bowls
Starting the day with a healthy breakfast is key to keeping your energy levels up and your metabolism going strong. A delicious and nutritious way to do this is with a smoothie or fruit bowl. Simply blend some fresh fruits, yogurt, and milk (or water) to create a healthy and filling breakfast that will keep you going until lunchtime.
If you're looking for something even easier, simply top a bowl of yogurt or oatmeal with fresh fruits and nuts. Organic smoothies are both convenient and healthy and they are easy to make, especially if you have ingredients prepared beforehand. Additionally, there are endless possibilities for smoothie combos that you can try. A great option to consider is a mix of red fruits like strawberries, raspberries, and one whole banana with almond milk to start the day.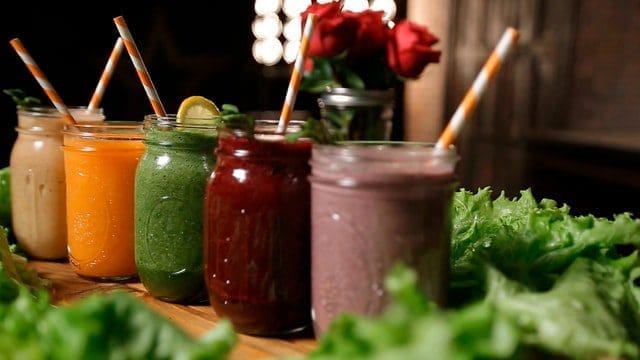 A Homemade Soup or Salad
For lunch, a homemade soup or salad is the perfect option. As these are easy to prep healthy meals, they can be made ahead of time and stored in the fridge for up to four days. Plus, they're packed with nutrients and fiber that will help you stay full and satisfied until dinner.
If you're opting for a salad, load it up with lots of dark leafy greens, grilled chicken or fish, hard-boiled eggs, avocado, cheese, and healthy dressing like olive oil and vinegar. For soup, try a minestrone loaded with vegetables, beans, and pasta, or a simple chicken noodle soup. You could even swap your soup base for a super-healthy bone broth alternative – this Dr. Kellyann bone broth review talks about just one example of a protein-packed swap that is also super-flavorful. Both are easy to make in large batches and can be enjoyed all week long.
A Healthy Grain Bowl
Grain bowls have become increasingly popular in recent years and for good reason – they're healthy, filling, and easy to customize. Start with a base of brown rice, quinoa, or farro, and add in whatever protein, vegetables, and sauce you like. Some great options to consider are roasted salmon with grilled vegetables and tzatziki sauce. Another great option is roasted chicken with sautéed kale and cranberry sauce.
In addition, grain bowls are a great way to use up leftovers and can be made ahead of time for an easy and healthy meal during the week. Additionally, you can add whatever toppings you like to make them even more filling and satisfying.
A Vegetarian Stir-Fry
For a quick and healthy dinner, a vegetarian stir-fry is a great option. This meal is packed with vegetables and can be made in under 30 minutes. Plus, it's easy to customize with whatever vegetables you have on hand. Simply sauté some onions and garlic in olive oil, then add in your favorite veggies like carrots, broccoli, bell peppers, snap peas, and mushrooms. If you're looking for more of a protein-packed meal, you can also add tofu or tempeh to the mix. For a quick sauce, simply mix soy sauce, rice vinegar, honey, and sesame oil.
A Frittata or Omelet
Eggs are a great source of protein and can be cooked in a variety of ways. For a quick and easy to prep healthy meal, try making a frittata or omelet. Frittatas can be made ahead of time and reheated for an easy weekday breakfast or lunch. Simply add some eggs to a baking dish, along with your favorite vegetables, cheese, and herbs. Bake in the oven until cooked through, then slice and enjoy.
Omelets are another great option for a quick and healthy meal. Simply whisk together some eggs, then add in your desired fillings like veggies, cheese, and meat. Cook in a skillet over medium heat until the eggs are set, then fold and serve.
Chicken Breast and Rice Combo
This is a classic combo for a reason – it's healthy, filling, and easy to make. Simply cook some chicken breasts in the oven, on the stove, or in the Instant Pot. Serve with brown rice and steamed vegetables for a complete meal. This combo can also be made ahead of time and reheated for an easy weekday lunch or dinner. You can store it in the fridge for up to four days or in the freezer for up to two months. Just make sure to store them in vacuum-sealed containers. 
These are just a few of the many easy-to-prep healthy meals that will keep you fit. With a little bit of planning and preparation, eating healthy can be simple and delicious. These meals will help you reach your fitness goals and making them has never been easier.