While many are focused on reducing calories and portion sizes there is another key component to weight loss: eating more raw vegetables and fruits. However, many find it difficult to consume the recommended 3 cups per day of vegetables and 2 cups per day of fruit. One delicious way to meet this nutritional recommendation is to enjoy juices or smoothies. There are so many fantastic smoothie and juice bars across the state of Connecticut. Here are a few favorites to visit:
Simply Bowls & Co.
Watertown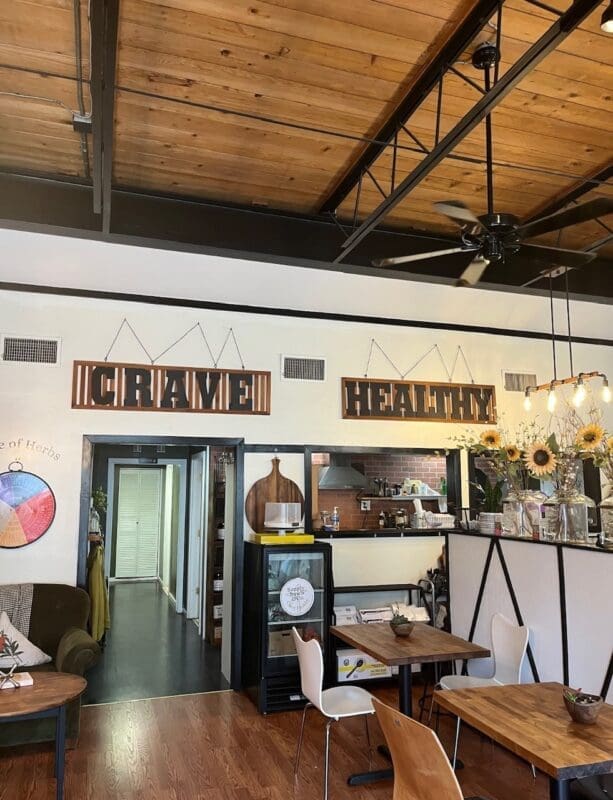 This one-stop-shop for healthy eating is owned by mother and daughter team, nutritionist Stephanie Burr and Kayla Burr. Kayla was the original visionary behind the whole concept and is also referred to as 'the bowl whisperer'. Burr's husband Darrin is the executive chef; sons Jacob and Alex also help run and operate the store. Simply Bowls & Co. offers a healthy alternative to the usual take out fare.
A rotating menu of fresh pressed juices is available daily as well as smoothies, antioxidant power smoothies, protein shakes, and smoothie bowls.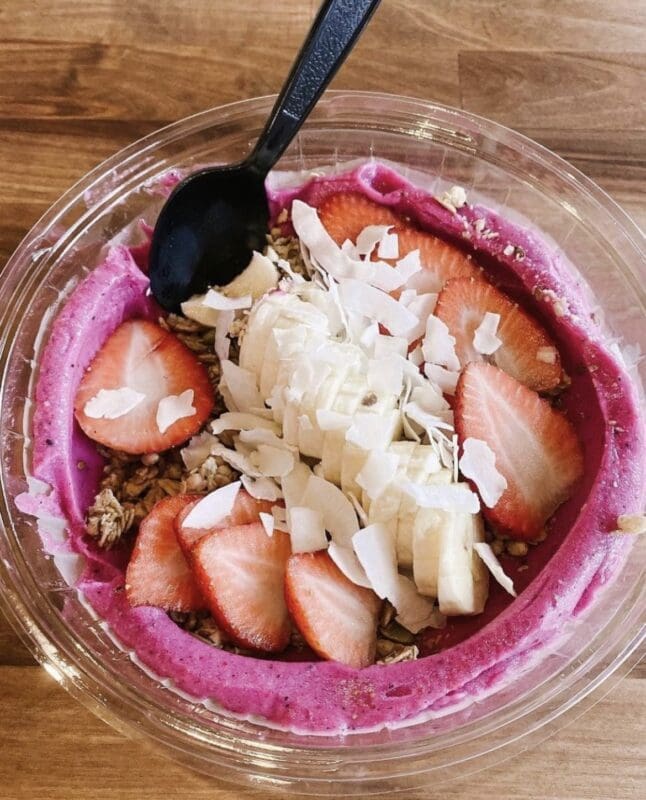 Simply Bowls & Co. also serves breakfast and lunch. Their menu featuring grain bowls, breakfast burritos, protein pancakes, salads, avocado toast, and an exciting and ever-changing specials menu. Simply Bowls is closed on Sundays.
New Morning Market
Woodbury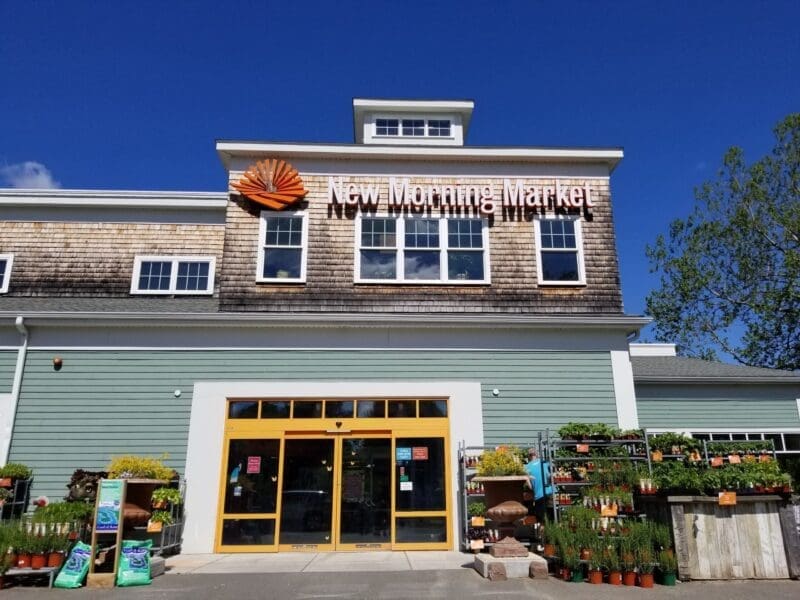 New Morning Market in Woodbury is one of the original healthy provisions' purveyors. Founded in 1971, New Morning Market has been serving delicious fresh pressed juices and smoothies nearly as long. An expansive menu of smoothies and juices are available as well as a full espresso bar, kombucha on tap, and wheat grass or fire cider shots.
New Morning also serves prepared hot or cold foods and houses a Vitality Center on the second floor which offers a holistic wellness center and spa services. New morning has an amazing selection of foods, housewares, vitamins/supplements, and cleaning products to support a healthy lifestyle.
The Buddha Bistro
Watertown
The Buddha Bistro opened in 2015 within The Om Center, a yoga studio and massage therapy service. The restaurant and studio are in a beautifully remodeled and repurposed industrial park space nestled behind an old factory building in Watertown.
In addition to a full breakfast and lunch menu, baked goods, and specialty coffee and tea, The Buddha Bistro offers a selection of smoothies on its special's menu. The smoothie offerings are ever changing, but always fresh, seasonal, thoughtful, and delicious. Lastly, check out their list of upcoming events when you stop in.
Green and Tonic
Multiple Locations, CT, NY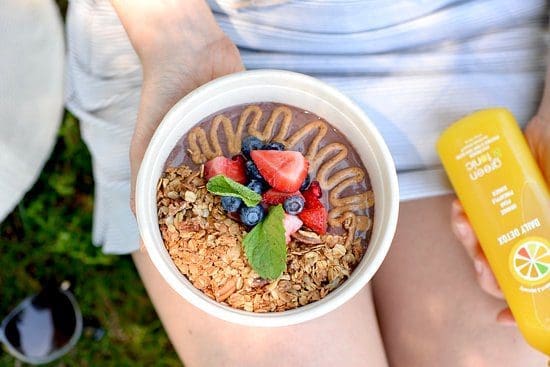 Green and Tonic was founded in 2012 to help customers achieve a healthy lifestyle. Green and Tonic offers meal plans and juice cleanses through its delivery programs of prepared foods as well as healthy eating options available to go in house. These healthy options include a sizeable menu of superfood smoothies, cold pressed juices, wellness shots, and acai bowls.
Green and Tonic's original location is in Darien. Additional locations can be found in Cos Cob, Westport, and New Canaan as well as Rye Brook, NY.