Whilst plenty about the world is changing, the tradition of proposing still remains popular. But just because couples are still getting engaged, doesn't mean that classic proposal traditions necessarily still stand.
In the past, the person proposing might have asked their partner's parents for permission, got down on one knee, and presented their love with a diamond solitaire. However, as the trend for personally tailored items and unique experiences continues to rise, as well as the popularity of social media engagement announcements, proposal trends are taking this special life event to the next level.
Creating a bespoke ring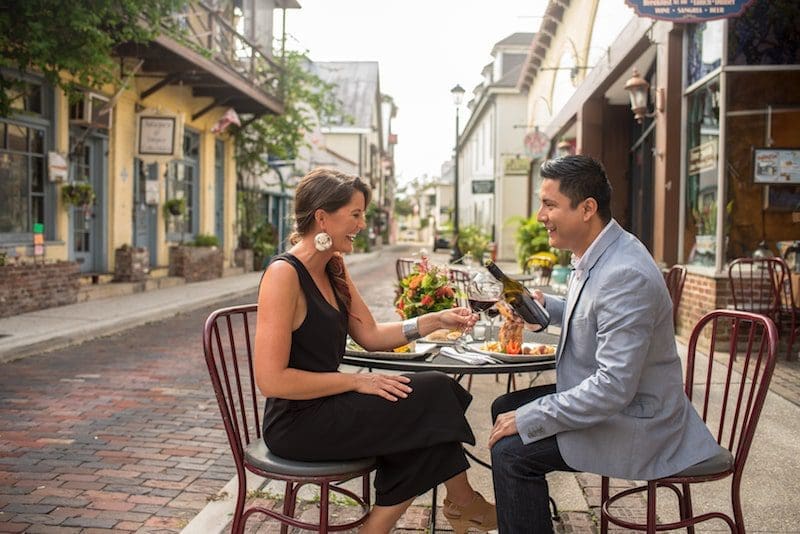 This is the perfect idea if you want to propose, but you're not sure what style ring your partner would like. Whilst a classic diamond solitaire is a safe and elegant choice, it can be extra meaningful to custom-make a bespoke engagement ring together.
In this case, why not propose with a fun replacement – using a ring pop or a twist of ribbon can make it clear to your partner that it's just a temporary placeholder, until you can explain that you want to design a ring that they love. Then, work with a jeweller whose existing work you like, and create the ring of your dreams. After all, your partner will hopefully wear it for a lifetime, so you want to make sure that they love it.
Photogenic locations
With social media continuing to rule the internet, many couples are choosing to announce their engagement to their wider circle of friends online. As a result, the demand for visually stunning proposal destinations is also on the rise, so that the excited 'I said yes!' post is accompanied by a picture of a flower-covered room or a crystal clear lake.
If you're looking for the perfect proposal shot, make sure to arrange a secret photographer, who will capture the special moment for you. Speak to them beforehand and share the details of your location, what you'll be wearing, and agree on a key phrase or word that indicates that you're about to pop the question.
Whilst having everything on camera might feel a little over the top, you can ask them to take some more casual engagement pictures afterwards, to get the most out of this unique photo opportunity. Save the ones of the actual proposal just for the two of you, and use the engagement shots for your announcements and wedding invitations.
Involving your pet
If you have a pet together, the chances are that you love it just as much as you would a child. Involving them in your proposal can be a fun, cute way to make your other half laugh, and they'll hopefully find the gesture irresistible.
Tie the ring to your pet's collar, or even get them to wear an adorable bow tie as you pop the question. If you have a particularly obedient pup, then you could get your partner to call them in from the other room, and then get down on one knee. Just make sure that all the doors are shut – you don't want your puppy to get distracted and run off!