Every passionate traveler needs a leather duffel bag. It's a traveler's best friend, it will be in most of the photos with you, and it takes with itself a bit of every place you visit. If you are a frequent traveler, then you will know that the right bag is a must-have to make any journey comfortable. One of the best and most trusted bags for travel is the leather duffle bag for many reasons such as its super durability, functionality, comfort, and above all its refined style.
Leather duffle bags come in various sizes from airplane carry-on duffle bags to extra-large weekender duffle bags which allow a traveler to carry all that he needs on his adventure. Still not sure whether to choose a leather duffle bag for the traveler in you? We have some more convincing advantages of a leather duffle bag that will surely make you go for one.
The Renowned Durability of Leather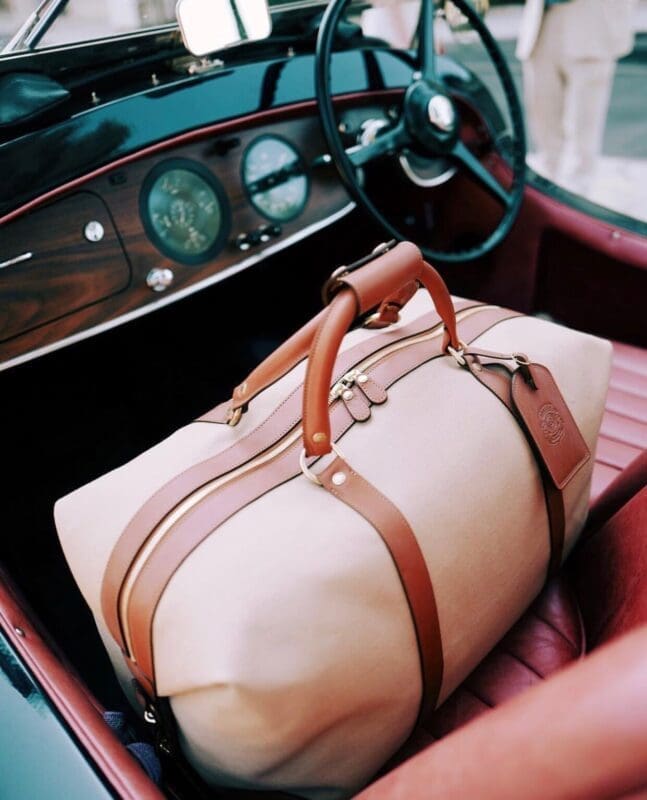 We all know that leather is one of the most renowned materials when it comes to durability. A quality leather duffle bag will not disappoint the adventurous side of you because it is made to withstand every kind of situation. It embodies the toughness and authenticity that comes with old-fashioned craftsmanship.
A well-made leather bag should last a long and meaningful life. The durability feature of a leather duffle bag makes it a fine choice for any weekend trip whether to the mountains or beach.
The Storage Capacity of a Duffle Bag
A leather duffel bag is a travel essential that should do primarily one thing: carry all your stuff! The best duffel bag is the one that does so in the most space-efficient way possible. The duffle bag should also have multiple compartments for organizing your stuff, a comfortable shoulder strap, and an easy-to-find handle.
Whether you're planning a short trip to the city or a weekend away, a leather duffle bag provides enough space to fit everything you need on your trip. These bags are designed in many sizes from a carry-on duffle suitable for airplane compliance or large oversized duffle bags to carry as much stuff you need for a long trip.
A Leather Duffle Bag Never Gets Out of Fashion
Leather duffle bags have been in fashion for many ages and the fact they are still stylish and always remain in fashion makes them a must-have accessory for travel. The leather duffle bags are a great upgrade from your regular and traditional luggage bag.
Leather duffle bags ensure that you can stylishly carry your travel essentials. They become an accessory that you will want to flaunt in all your pictures and videos.
Growing Patina of Leather
A good quality leather duffle bag ages like rich wine, it grows a desirable patina over time with usage that adds character and life to the bag as if this patina speaks for the adventurous life that your duffle bag has lived.
Unlike any other material that wears down with time and use, pure leather bags will grow even more beautiful over time. Choose a high-quality leather duffle bag from a good brand that will stay with you for a lifetime.
One of the trusted and renowned brands of leather duffle bags is Classy Leather Bags which provides a large collection of leather duffel bags handcrafted from full-grain goat and buffalo leather which depicts the traditional craftsmanship and designs that have a vintage and aesthetic appeal.
How To Choose the Most Suitable Leather Duffle Bag for You?
When choosing a leather duffle bag, it is important to decide which material and grade of leather are suitable for your requirements. The leather duffle bags come in many kinds of leather. These include full-grain leather, top grain leather, Cowhide duffle, Buffalo leather duffle, goat leather duffle, PU leather duffels, and many more.
The full-grain leather duffle bags are considered to be the most durable and desirable due to their growing patina and durable nature. Purchasing a good quality leather bag is a costly affair and hence you should choose a trusted and well-known brand.