Cooking too often is a solitary endeavor, especially for the home cook. Parents tend to find themselves alone in the kitchen in the evening preparing the evening's meal for the family. You might be thinking that this is always how it has been. While this is true, it does not have to be this way. So, parents, invite your kids into the kitchen. Family is a community and eating is a communal activity, so make cooking a communal act as well. There are many benefits for your children in cooking together at home as a family.
Teach Them to Cook
The most obvious, but perhaps too undervalued, perk of inviting your children into the kitchen to cook with you is that they will learn to cook. Cooking is a skill that everyone needs to learn, but it is a skill that often is not acquired until later in life when the skill becomes a necessity for survival. Do not make your kids wait until they are older to develop their skills in the kitchen. Unfortunately, by the time they are older they may have little to no interest in cooking and, therefore, develop poor eating habits because they lack the skills to cook.
Teach Them to Eat Healthy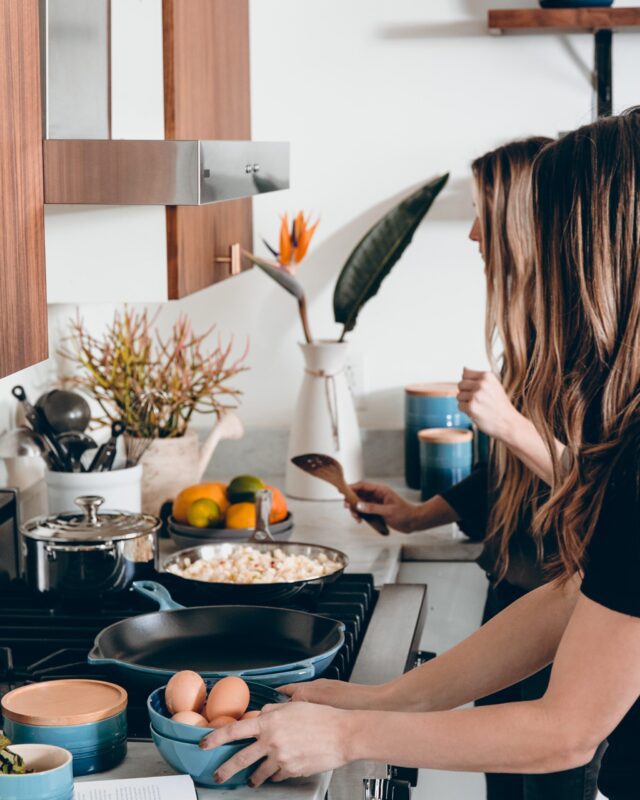 Teaching your kids to cook is a great way to help them develop an interest in food and in trying a variety of foods. Children tend to be more interested in the things that they are a part of, so if you want to help them branch out from the typical kid food or pickiness, having them join you in the kitchen is a great way to accomplish this. Involve them in picking out a recipe from websites like the Kitchen Community. As they prepare the food, trying different aspects of the meal will be less intimidating which will make it less intimidating at mealtime. Having your children help you cook may also be how you help them become better eaters.
Teach Them to Be Responsible Members of the Family
It is never too early to teach your kids responsibility and the importance of their role in the family. By having your children join you in the kitchen you have many opportunities to teach them how to handle food and use cooking utensils with care.
Beginning these safety lessons at an appropriately early age are lessons that will prepare them to cook alone one day. And as they help you prepare meals, they are able to tangibly see that they too are needed in the family, that they play an important role in the activities of the home and are active participants in the family and not passive consumers.
Show Them How Much You Love Them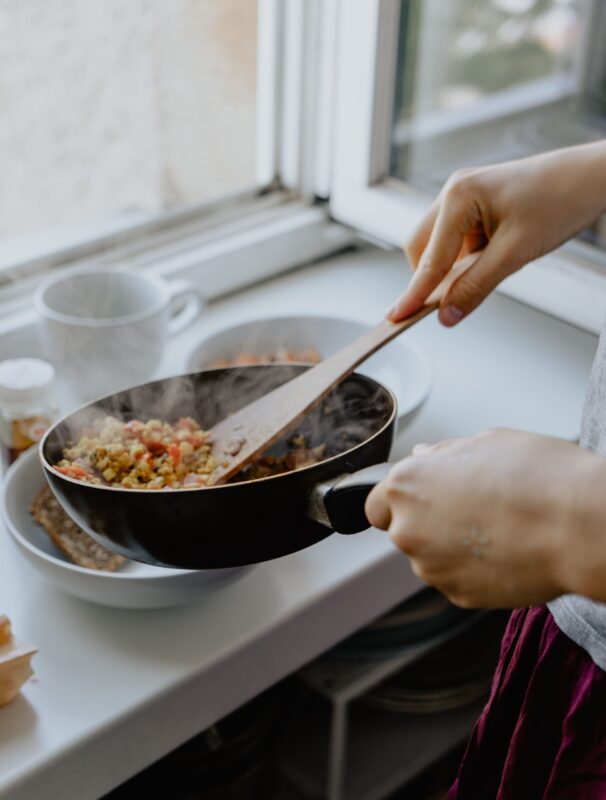 Probably the most important perk of inviting your children to join you in the kitchen is that it is a regular opportunity to bond with your children. Life is busy, and there is never enough time in the day to do as much as you would like with those you love; so why not take a necessary task such as preparing meals and take that opportunity to spend time with your children. Bringing your kids into the culinary arts is a simple way to spend time with those you love most while doing something fruitful.
You are always going to have to cook, so why not take advantage of the opportunities it offers to your family and have your kids join you. The lessons you can teach and the memories you can make will last long past the meals.