Many believe that low-cost travel is impossible. Most people wish to travel more, but the high costs create a significant obstacle. Men and women of all ages are convinced that they cannot afford anything beyond a one week domestic getaway in the middle of the summer.
To ease these obstacles, below are 6 ways to spend less on travel. How many times have you ever said: "If only I had more money available, I would travel more and feel happier!"
The first problem you will have to face in organizing a trip is how to get to your destination. Flying is always the most fastest and more seamless option. You want to fly on a top airline like Qatar Airways, which is considered to be one of the best airlines in the world.
Here are some tips:
Try to travel out of season (April-June and September-October are the times with the
lowest airfares).
Activate notifications on Skyscanner in order to receive a note when the lowest fare is
presented.
Search for flights with stopover or departures from secondary airports.
Avoid additional costs (seat selection, priority boarding, hold baggage).
If you stay in Europe, you could opt for ground transport by taking advantage of some special promotions. These include one offered by FlixBus (bus transport) or Inter-rail transportation.
To choose which is the best transport combination, check out: Rome2Rio. You can enter the place of departure and destination. Then, the site will show you all the transport options (also combined) with relative prices and travel times.
Choose The Accommodation
After finding the way to your destination, the second problem is accommodation. There are several opportunities to save money.
Many recommend Airbnb. Airbnb allows you to rent an accommodation directly from a private individual.
Another inexpensive option is home swapping. There are several portals that offer this service, such as Home Exchange. With Home Exchange, the guest makes an agreement with another family on a destination, then each respective guest stay in each other's home.
If you are young or full of adventure, you could opt for a hostel. On HostelBookers, for example, you can find numerous offers and choose between the bed in the dormitory (the cheapest), a room with shared bathroom, a room with private bathroom, or even a mini apartment.
It would also be helpful to utilize websites that compare rates, offering alternatives in places close to the one selected, but less expensive.
Navigating Your Journey
It may be better to spend a little more on an accommodation in the center of city and take advantage of sightseeing opportunities within walking distance of where you are staying.
If you need to use public transport, always look for information on daily or multi-day passes. Day and even weekly passes are almost always cheaper than single tickets. However, it depends on how much you want to use public transport.
If transportation is not very efficient or your destination is far enough away, use Uber or Lyft.
Define The Activities
Activities and excursions in the area can take away a lot of your budget if you are not
carefully organized.
Here are some practical and useful tips for saving:
Avoid expensive tours, borrow the local guide from the library or download audio guides
to hear directly in front of the place of interest.
Look for the discount, if you really don't want to give up a tour, try to see if you are
entitled to a discount. Many companies have reduced rates for students, seniors,
children or groups.
Search online for discounts and offers. As you start planning your travels, take a look at sites that aggregate numerous offers, such as Groupon, you will find strong discounts on activities and restaurants.
Visit free places and museums, inquiring before leaving you will find that in your destination there are many places of interest with completely free access.
Take part in free tours. Many cities, like Sydney, have associations that offer completely
free guided tours of some of the most important places. They are a great way to save
money!
Take a sightseeing bus tour. You might want to consider a ride on the popular city double-decker buses that stop at the destination's main points of interest and often have an audio guide included in the price.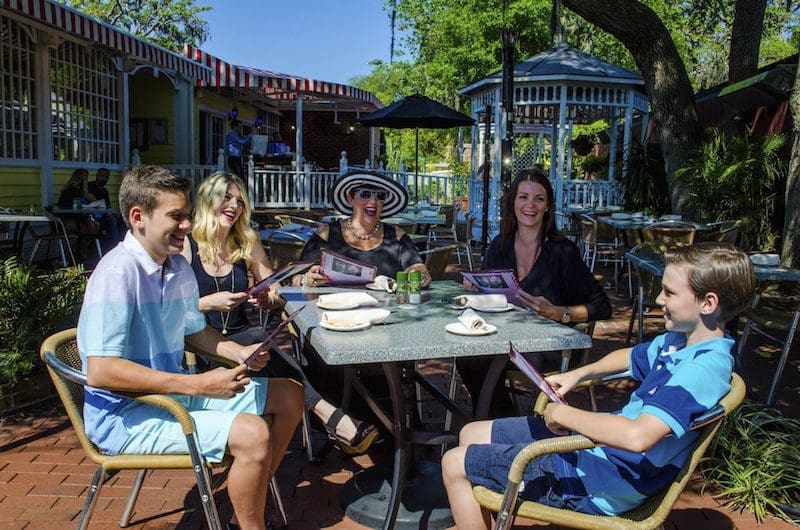 Where to Dine While Traveling
Discover where to dine when traveling.
To get the most value out of dining during your travels, it is recommended to:
Take advantage of breakfast. In many hotels breakfast is included, eat a substantial breakfast so that you only have to indulge in one snack during the day.
Go to the supermarket, what better way to get to know local life than to go to a
supermarket? A great way, too, to save!
Take-away, opt for places that do not have seats and find a nice park to eat (if the
weather conditions allow it, of course), they are often cheaper.
Do it yourself, referring to the visit to the supermarket proposed previously, you could think of a nice sandwich or, if you can cook, to buy the products and prepare good dishes independently.
Restaurants at lunchtime offer prices are usually much lower than at dinner. If you absolutely want to try a specific restaurant, try to go between about noon-2pm.
Try the tapas-style, instead of ordering main dishes, order several small appetizers, often they cost less and you can try several.
Bring a reusable water bottle or canteen with you so you do not have to pay for water and or beverages.
Avoid bread! It just fills you up with no substance.
Read about restaurants in the city you are traveling to so you could decide where you may want to dine.
Purchase With A Purpose
While traveling, it is always wise to purchase goods that have meaning and will create a last memory from your trip. It is recommended that you:
Avoid souvenir shops. They are often a tourist trap and the prices are often inflated. Instead, go to local and traditional shops.
Create your own souvenir with perhaps shells you find at the beach!
Tax-free, if you travel to a non-European country, remember that at the airport you can
take advantage of the tax-free, that is, buy products without paying taxes.
Recover taxes, for purchases outside the airport, remember to keep the receipts. In some countries, before leaving, you can request a refund of taxes like in the UK or Ireland.