Best friends make your life better in a million small ways. They lift you up when you're down, help you see the funny side of things, and keep you grounded when your head is in the clouds. And that's why it's important to show your BFF how much they mean to you daily. Whether it be with thoughtful gestures or small tokens of appreciation, the little things go a long way! There are plenty of ways to show your best friend that they mean the world to you, and some don't involve spending money! Instead, try making them a cute DIY gift next time they have something coming up that will make them happy. Whether it be their birthday, Christmas, or another special occasion, these creative crafts will surely put a grin on their face.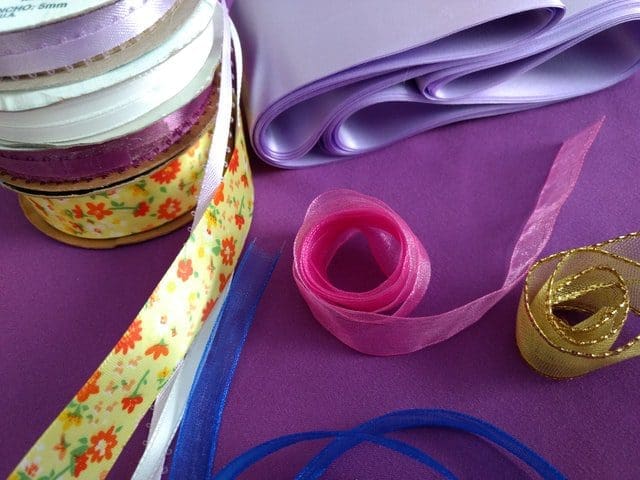 Floral Key Chain
Women keychain gifts are great for treating yourself or your bestie to a small token of appreciation or love. They're super easy to make and only require a few materials, so they make a great gift if you're on a budget. This easy DIY project is perfect if your bestie is a nature lover. You just need to make a bunch of small flowers with fabric, thread them onto a piece of twine, and attach them to a key ring.
If you want to make even more personalized gifts for your best friend, you can try attaching a picture to the flower. This will make it extra special and remind your BFF of you every time they see it.
Custom iPhone Case
Show your best friend how much you cherish and think of them. Since carrying phones has become the norm, it's only practical to gift them something they can carry with them all the time. A properly thought-out design will not only let your friend know just how much they mean to you, but it also helps protect their precious devices.
These days, with custom smartphone case designs, there are a lot to choose from.
Spray-Painted Cozy Blanket
If you're looking for a gift that will warm your friend's heart and be a lasting reminder of the two of you, you can make them a cozy blanket that they'll always cherish. This is one of the best gifts to make for your BFF if they love cozy things and appreciate handmade items. You just need to find a pattern you like, buy the materials, and then sew the blanket together. This project is great if you're both trying to save money and don't have money to spend on gifts.
Watch
Watch is a meaningful gift. A watch is a daily reminder of the person who gifted it to you. Gifting a watch is a way to tell someone that you care about them and want to be present in their everyday life. You can choose the watch for them based on their personality. If your friend loves outdoor activities, sports watches are a perfect gift—the bands such as Luminox, Casio, and Apple watches.
DIY Photo Coaster Set
If you want to make a thoughtful gift for your best friend, you can make them a homemade photo coaster set. You just need to buy some cheap coasters, print out a few photos of the two of you, and then glue them onto the coasters. This is a cute gift that will remind your BFF of you every time they have a drink. They're perfect if you have photos that you don't have anywhere else to put or don't have the money to buy frames for. This gift is perfect for birthdays or Christmas, and it'll show your friend that you care.
Looking for another photo gift idea? You can also download wallpics in the Google Play store and create high quality photo tiles.
Pen and Sticky Note Display
If you and your best friend are both big fans of stationery and pens, you can make them a cute gift that combines both. You just need to buy a cork board and then glue a bunch of sticky notes to it. This gift is great if you want to give your friend something that they can use every day and will make them smile. You can write down anything on them and they can pin them on their cork board.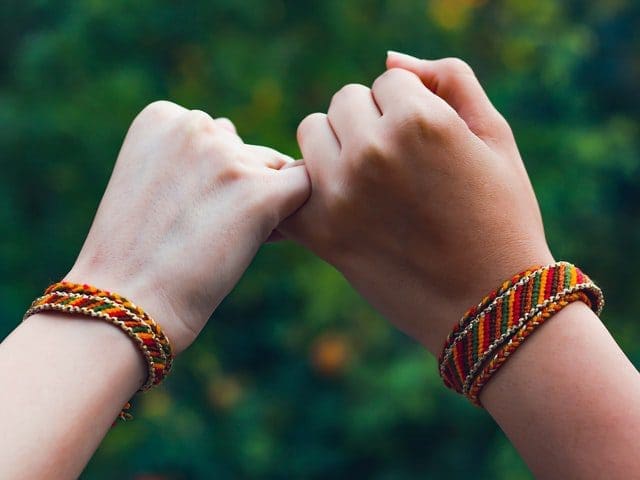 Friendship Bracelet
Friendship bracelets are a classic gift to make for your BFF, so if you're looking for something classic and timeless, this is a great option. You can use any colors you like, so this gift will be extra special if you make it in your best friend's favorite colors. This is a great gift to make if you're on a tight budget and don't have much money to spend on presents.
Plus, if you make a friendship bracelet for your BFF, it will be a gift that lasts for life. This gift will remind your bestie of you every time they wear it and will be a constant source of comfort and happiness.
My Gift Stop is one of the online gift stores that provides you with a comfortable, smart and easy solution to finding last minute gifts for friends and family or great deals.
Bonus Gift: Personalized T-shirt
A considerate and unique way to make your best buddy smile is to have a high-quality personalized t-shirt. It not only demonstrates your work in making their gift, but it also serves as a constant reminder of the unique connection you share. A personalized T-shirt is a present that will be treasured for years to come, whether it contains a heartfelt message or a witty inside joke. So why not give your closest friend a unique shirt that perfectly captures your relationship?