Traveling to a new city is an exciting experience. Whether you're visiting for business or pleasure, there are so many fun things to do and see. From exploring local attractions and sampling the cuisine to taking in the sights and sounds of the city, there's something for everyone. Here are eight great activities that will help make your trip even more enjoyable.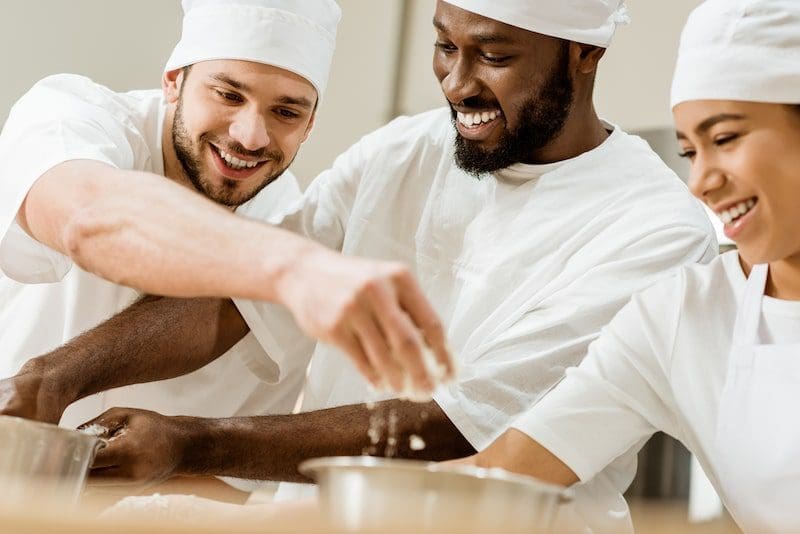 1. Take a walking tour
Explore the city's streets and get to know the local culture by taking a guided or self-guided walking tour. Look for free or discounted tours offered in your destination city, as well as those that offer specialized topics such as art, cuisine, architecture, or history. That way, you can get to know the city and its people from a local's perspective. Also, don't forget to bring a map! Furthermore, try to arrive a bit early before the tour starts and explore the area by yourself. That will give you a better feel of the city. So go ahead and explore various streets and alleyways, and get lost a bit. It will be fun!
2. Visit the local markets
Discover what it's like to shop like a native by visiting the local markets. You can find fresh produce, handmade goods, souvenirs, and other items that reflect the city's unique culture. Not only is this experience an insight into the traditional way of shopping, but you may also be able to score some great deals while bartering with vendors. A visit to the market is sure to make your trip even more memorable. Additionally, you can use the opportunity to practice your foreign language skills. For example, if you're in a Spanish-speaking country, see if you can practice some new phrases or words with the vendors.
3. Attend a cultural event
Take part in your destination city's history and culture by attending local events. Depending on when and where you visit, this could include anything from festivals to concerts to parades. These activities are usually free or low-cost and provide an up-close look at how locals live and celebrate life. Plus, it's a great way to meet new people and make friends! When researching what's happening during your stay, also look for "off the beaten path" events that will take you away from the tourist areas and show you a different side of the city. 
4. Visit pubs and nightclubs
Hang out with the locals by visiting pubs and clubs in your destination city. There are plenty of places to choose from, ranging from cozy neighborhood bars to live music venues and rooftop lounges. Many also offer an array of delicious international cuisines that will tantalize your taste buds. You can even find popular late-night eateries where you can grab a bite after partying all night long.
If you're looking for something more relaxed, visit a cafe or tea shop and take in the local atmosphere while enjoying some tasty food and drinks. To find the best places, make sure you research before arriving. For instance, if you are visiting Krakow then look for pubs in Krakow before your trip. That way, you can find the hottest spots and save time. 
5. Take in some natural beauty
Take a break from sightseeing and explore the great outdoors! From hiking trails and beaches to parks and gardens, there's plenty of nature to enjoy while visiting a new city. Not only is this a great way to get away from the hustle and bustle of the city, but it's also an opportunity to recharge your batteries and escape for a while. To make it even more enjoyable, bring along picnic items or snacks so that you can snack while taking in all of the natural beauty around you. For example, if you are visiting Prague then take a leisurely stroll through Letna Park – the largest park in Prague.
6. Take a cooking class
If you're a foodie, then try taking a cooking class in the city you are visiting. Not only will you be able to sample some delicious local dishes, but you'll also get an inside look at the culture and traditions behind them. Plus, it can be a great way to meet other travelers who share your love of food and explore the city together! Make sure to ask questions about ingredients and preparation techniques so that you can recreate the flavors back home. That way, you can enjoy a taste of the city even after you've left. 
7. Take part in adventure activities
Get active by taking part in adventure activities in your destination city. This could be anything from ziplining through the trees to parasailing over the ocean. There are usually plenty of thrilling options available, so you're sure to find something that caters to your tastes.
And if you'd like to get a real taste of the local culture, look for excursions that involve traditional activities such as sailing, fishing, or horseback riding. That way, you can learn more about the history and customs of the area while having a great time. 
8. Relax at a spa
After all that exploring and sightseeing, it's time to relax! Spend an afternoon or evening at one of your destination city's spas for some restorative pampering. Whether you're looking for a massage or a facial, there are plenty of options available in most cities. You can even indulge in traditional treatments that reflect the local culture. For example, if you're visiting Singapore then try out some signature spa treatments such as a traditional Chinese foot massage or Balinese oil treatment.
Exploring a new city can be an exciting and rewarding experience. From taking in the local culture through walking tours to attending cultural events, there are plenty of ways to get acquainted with your destination city. You can also explore the great outdoors or take part in adventure activities for something more thrilling. Plus, don't forget about relaxing at one of the area spas! Whatever you decide to do during your stay, make sure that it reflects the unique characteristics and rich history of the place you're visiting. That way, you can enjoy a truly memorable and authentic travel experience!