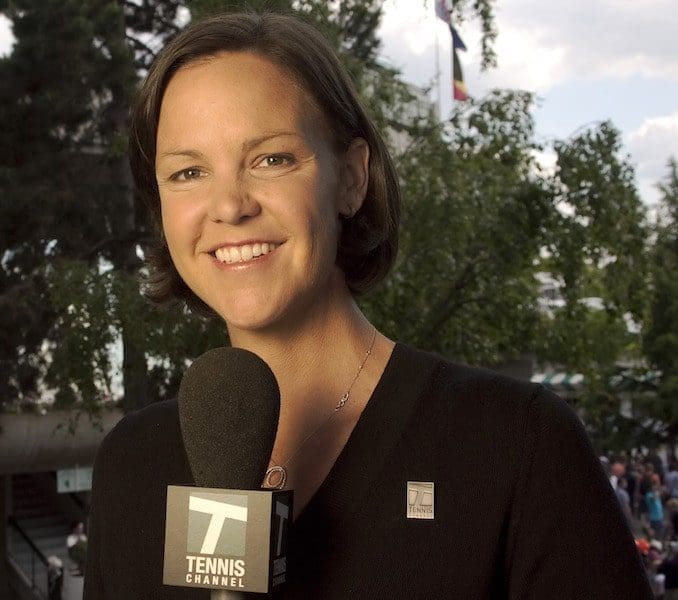 As the 2020 U.S. Open comes to a close, we get an inside look into how the championship ultimately came together this season. We recently interviewed three-time Grand Slam champion and Olympic Gold-Medalist Lindsay Davenport just before the women's semi-finals.
Please share with us how the 2020 U.S. Open came to be behind the scenes?
We did not know if there would be a 2020 U.S. Open at all. That was the reality. Everyone behind the scenes has really worked hard to get the U.S. Open to happen. Emirates Airline has helped to not only reopen tennis but reopen the world, reopen businesses, and flying and travel. All of that is so important to the U.S. Open.
Would the players buy in to this bubble atmosphere? How will we be able to keep the players safe. We are now sitting here at the end of the tournament crowning the winners. There was a significant commitment to getting back on the court. It is great to see the champions back in action.
Over the years, what have been the biggest changes in the tennis matches?
First, the athleticism is at an exceptionally high level. Players have gotten better and better over the years. Their skillset has improved tremendously. It is a more powerful sport than it has ever been.
These are exceptional athletes. You can put these players in another sport and they will do very well there too. You look at players like Naomi Osaka or Serena Williams, and if they played soccer, for example, they are going to be awesome. I think that speaks to the quality of the athletes that we are getting.
As far as the challenges, the tennis players Lindsay Davenport are traveling all over the world. You don't have a team to support you. Players may have to travel on a moment's notice, for instance, to play in the French Open.
Have you heard anything in terms of the 2021 U.S. Open?
I don't think it will go back to normal anytime soon. This is now a time to adjust to the world. It is about cities and countries being able to welcome the players and getting them there safely.
How Has Emirates Airline as a sponsor gone above and beyond this year?
It is a whole new world when it comes to travel. Emirates is recirculating air from the outside, giving passengers hygiene kits, wearing masks, and so much more. It is so important to have a competent airline and to have businesses that are all on board. For the players, the matches and the games are their livelihood.
"With tennis, you are able to both exercise and be around friends."
Tennis has been praised as a socially-distanced friendly sport. Are you noticing more individuals playing tennis now?
That is one of the great things about tennis. You can play and have fun and still be socially distanced. It has been tough for everyone: not being able to exercise, and not being around friends.
With tennis, you are able to do both. You can laugh, you can talk. People can keep up their game. It is a great way to get out and play, and I encourage everyone to get up, get out, and play!
What are the highlights everyone should know about the 2020 U.S. Open championship?
On the men's side you are going to have a brand new grand slam champion. Some notable players did not make the trip to New York. We are witnessing a true changing of the guard for men's tennis. This is a great opportunity to get to know some new players.
On the women's side, you had two strong, notable players Osaka and Williams.
Editor's Note:
Naomi Osaka went on to win the 2020 U.S. Open Title against Victoria Azarenka of Belarus. This is her 2nd U.S. Open women's title.
Lindsay Davenport's Bio
Lindsay Davenport's tennis career began at age six. In 1991, she made first appearance in Tour qualifying at San Diego. She had a breakout season in 1993, winning her first title at Lucerne. In that same year she turned pro and had her first Top 10 win at Delray Beach.
The next year, Davenport reached two Grand Slam quarterfinals at the Australian Open and Wimbledon. In 1996, she won the Gold medal at the Olympics in singles. Two years later, she finished the year as the #1 player in the world, and won her first Grand Slam title at the U.S. Open.
In 1999, she won the Wimbledon singles and doubles titles as well as the year-end championship. In 2000, she won the Australian Open, and reached the final at both Wimbledon and the U.S. Open.
In 2001 she won 7 singles titles and finished the year ranked #1 in the world again. She repeated that feat again in 2004. In 2005, she finished as the #1 player in the world again, becoming one of only 5 players to be ranked #1 at year end for at least 4 years.
Davenport is the proud mother of 4 children. She currently does commentary for Tennis Channel and coaches, all in addition to still playing exhibitions and Legends events at the Grand Slams.