This post is sponsored by BabbleBoxx.
Back to school season has arrived! As one of the busiest seasons of the year for families, day to day schedules can fill up rather quickly. With balancing getting ready for school each morning, homework, and after school activities, free time and most importantly quality time together becomes even more precious.
Looking to make meal prep a breeze this school season? We share some of our new favorite weeknight snack and dinner ideas for back to school that we are sure your family will love!
Jus-Rol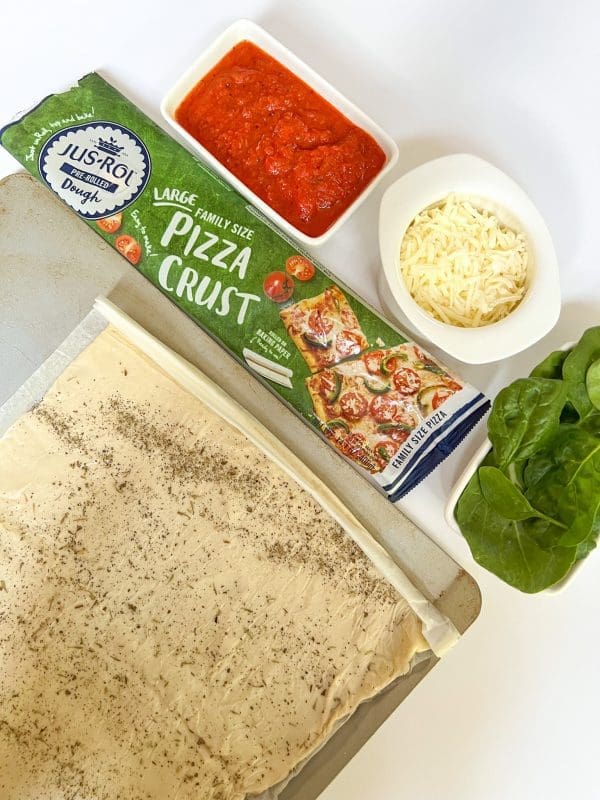 Jus-Rol will quickly become a staple in your fridge. You and your family will have so much fun making delicious sweet and savory dishes from pizza to puff pastries. Have fun choosing your own pizza toppings, and filling for the flaky and layered puff pastry.  No need to thaw. Just create, bake, and enjoy. Plus, the dough is already rolled on baking paper and ready to use!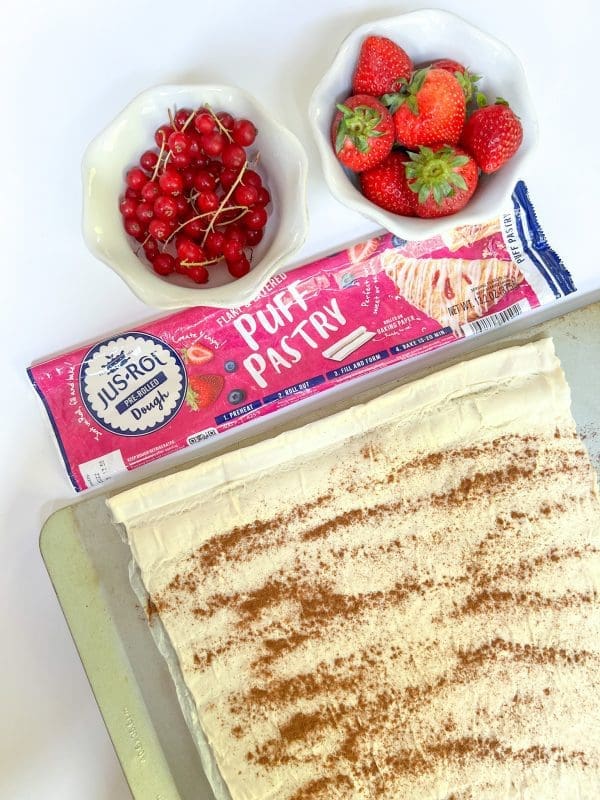 Made in the USA with the finest US and imported ingredients, Jus-Rol products are non-GMO, vegetarian, and do not include artificial flavors or colors, high fructose corn syrup or bleached flour. Jus-Rol Puff Pastry is suitable for vegans.
Jus-Rol is available in retailers nationwide in the refrigerated dairy case.
Farin'UP
Farin'UP sells natural baking & breakfast mixes as well as Protein Balls & Bars Mixes, making for a fun and easy way to mix things up at breakfast or as an after school snack. Their package are very easy to seal and each are 100% recyclable.
Farin'UP Protein Balls Mix: Fruits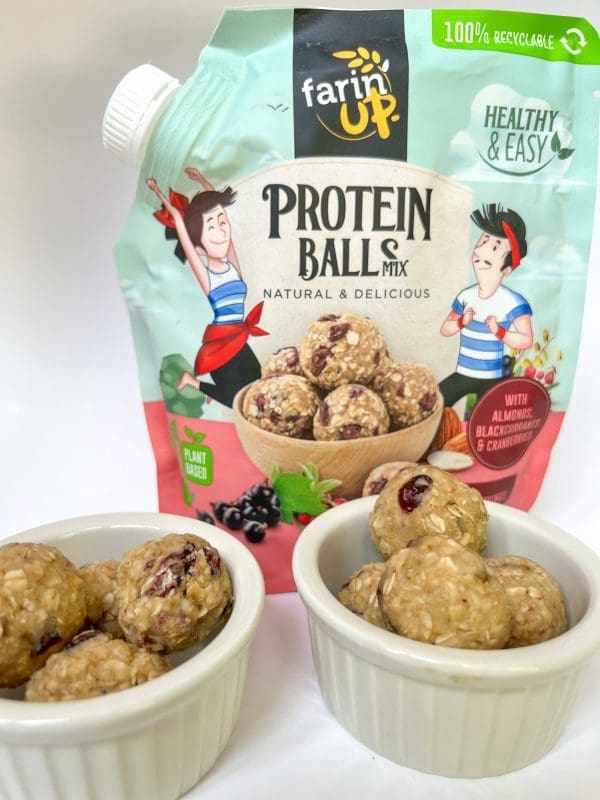 No baking is needed! Simply add water and honey to the pre-packaged mix. Then combine for an easy after school snack or for on-the-go to the playground or to after school activities. The mix is plant based and gluten free.
The Farin'UP package is resealable so you can easily decided how much you want to make. Simple pour how many balls you want to make and then store the pack safely back in the pantry. Easy and with no mess!
Farin'UP French Crepes Mix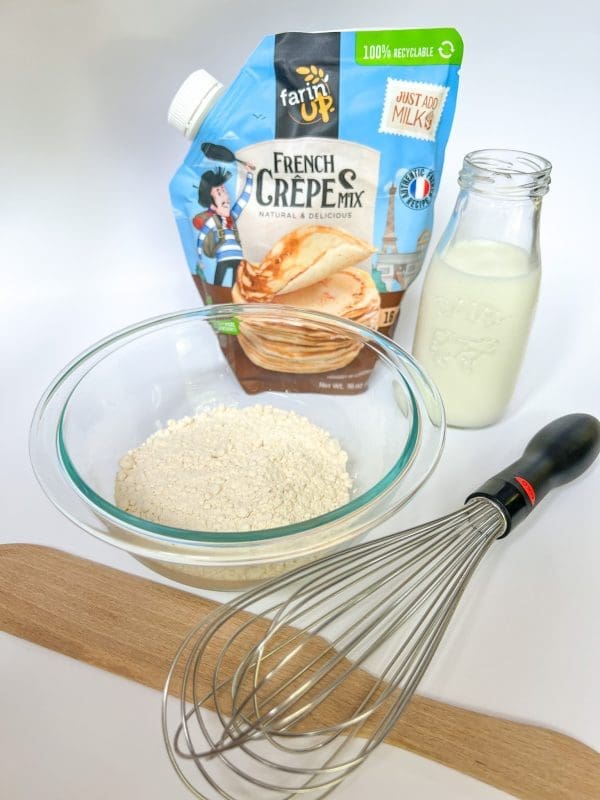 Have fun creating your own crepes at home in less than five minutes! Simply add milk, follow the easy instructions on the back of the pack, and serve. Create a mix of sweet and savory crepes for breakfast. Some favorites may include a sweet crepe with strawberries, banana slices, and honey or a savory crepe with chicken, mushrooms, cheese, and scallions.
Looking to save? Use code BTS22INF01 for 15% site wide Farin'UP (Valid from August 20-Sept 22, 2022).
Find Farin'UP in such stores as Publix, Stop & Shop, Safeway, and in many more new retailers in the coming months.
Minute Rice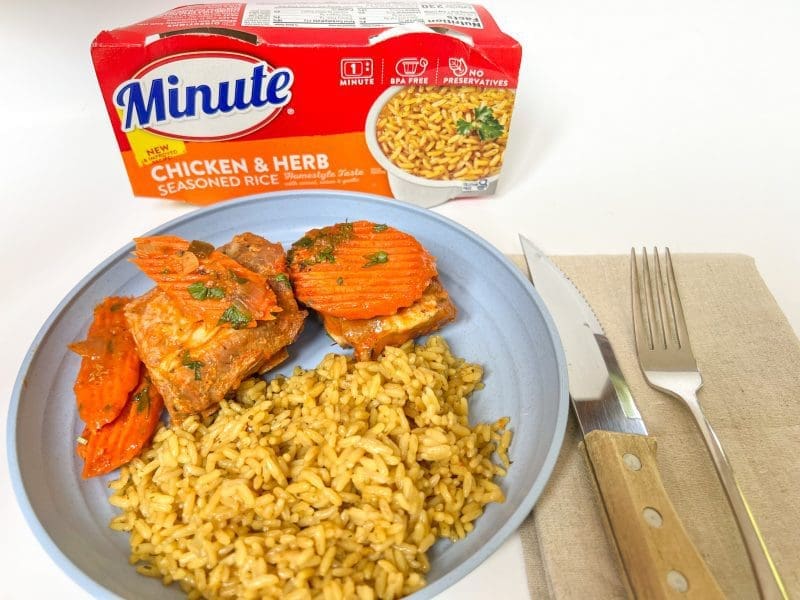 Minute Rice is perhaps the most handy pantry staple for families. Minute Rice is that super simple shortcut for rounding out almost any family meal. Ready in just one minute, their Ready to Serve Chicken & Herb Seasoned Rice is full of delicious flavor. Eat it right out of the cup to save on dishes. Or, mix into a stir fry or grilled vegetable dish, stir into your favorite broth based soup, or present it as an integrated side dish with seafood (paella) or meat.
The Minute Rice Cups are BPA free and 100% recyclable. The rice is gluten free, cholesterol free, and not made with preservatives.