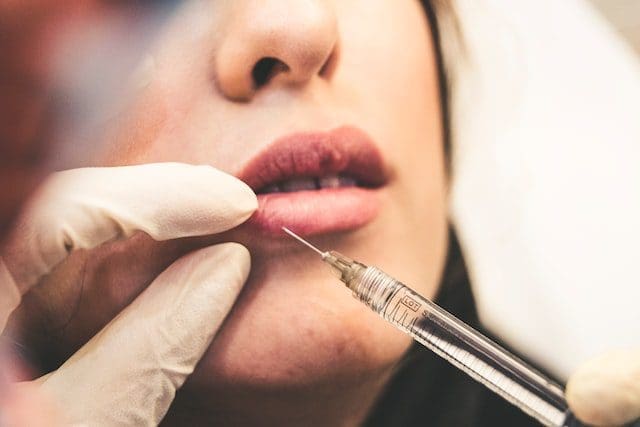 If you are thinking about getting cosmetic surgery, there are some things you should know. Cosmetic surgeries are not as simple as many people think they are. There are risks associated with any type of surgery, and cosmetic surgeries are no exception. In this article, we highlight six facts about the way cosmetic surgeries work that may help you decide if this is the right decision for you.
1. Cosmetic surgeries are becoming increasingly popular
To have a successful surgery, it is important to be aware of the different types of procedures available and what each one entails.
There are two main types of cosmetic surgeries: surgical and non-surgical. Surgical procedures involve making incisions in the skin in order to remove or change tissue. Non-surgical procedures, on the other hand, do not involve any cutting.
Some of the most popular surgical procedures include breast augmentation, liposuction, and nose jobs. Non-surgical procedures include Botox injections and dermal fillers.
No matter which type of procedure you choose, it is important to do your research and consult with a qualified professional before making any decisions.
2. The procedures can be expensive, and many people are not covered by insurance
When it comes to cosmetic surgery, the cost can be a major barrier for many people. The price tag for procedures can range from a few hundred dollars to tens of thousands of dollars. And, unfortunately, insurance companies generally do not cover cosmetic surgery. This means that patients will have to pay out of pocket for their procedures.
For some people, the cost is worth it for the results they achieve. But for others, the expense can be prohibitive. It's important to do your research and understand the costs before you make any decisions about cosmetic surgery.
Another important factor to consider is that not all cosmetic procedures are created equal. Some are minimally invasive and have a little downtime, while others are more invasive and require a longer recovery period. It's important to understand the risks and benefits of each type of procedure before you make a decision.
3. There are risks associated with any surgery, including cosmetic procedures
As with any surgery, there are certain risks associated with cosmetic procedures. These risks can include infection, bleeding, and scarring. It is important to discuss these risks with your doctor prior to having any procedure done.
While the risks may seem daunting, it is important to remember that most cosmetic procedures are relatively safe and complications are rare. When comparing the risks of cosmetic surgery to the benefits, the risks are usually outweighed.
4. It is important to do your research before choosing a surgeon
Once you have decided to go through with a cosmetic surgery procedure, it is important to do your research before choosing the best plastic surgeon Denver (or in the area where you're getting your procedure). You want to make sure that you are choosing a qualified, and experienced surgeon who has a good track record.
You can ask your friends or family for recommendations or look online for reviews. Also, if you, for instance, want to know about plastic surgery Tampa has to offer, look for a board-certified plastic surgeon in your area online. The same goes for whichever city you may live in.
When you have found a few potential surgeons, make sure to schedule consultations with them. This is an opportunity for you to ask them questions and get more information about their experience and qualifications.
It is also important to feel comfortable with your surgeon and have a good rapport with them. You should feel like you can trust them and that they have your best interests at heart.
5. Recovery time varies depending on the surgery you have done
What you can expect after your surgery also varies. For example, you might have to stay in the hospital overnight if you had a face-lift. But if you just had Botox injections, you can probably leave the doctor's office shortly after the procedure is done. 
Recovery times for different types of cosmetic surgery include:
-Eyelid surgery: One to two weeks
-Rhinoplasty: One to two weeks
-Face-lift: Two to three weeks
-Breast augmentation: Two to four weeks
-Tummy tuck: Six to eight weeks
As you can see, some cosmetic surgeries require more recovery time than others. Be sure to plan accordingly and take the necessary time off from work or other activities.
After your surgery, you will likely have some swelling and bruising. This is normal and will usually go away within a few weeks. You may also have some drains in place to help remove excess fluid from the surgical area. These are usually removed within a week or so. Your doctor will give you specific instructions on how to care for your surgical site and what you can expect during your recovery. 
Be sure to follow your doctor's instructions carefully and contact them if you have any questions or concerns. Most people are able to return to their normal activities within a few weeks after surgery. However, it is important to avoid strenuous activity or anything that could put unnecessary stress on your surgical site.
6. You should always consult with your doctor before making any decisions about undergoing a cosmetic procedure
One of the most important things to keep in mind before making the decision to go under the knife is to always consult with your doctor first. They will be able to give you all of the information that you need in order to make an informed decision.
Your doctor will also be able to tell you if you are a good candidate for a certain procedure. There are certain health conditions that can make cosmetic surgery a risky proposition. Be sure to disclose any and all health concerns you have with your doctor before moving forward with any procedures.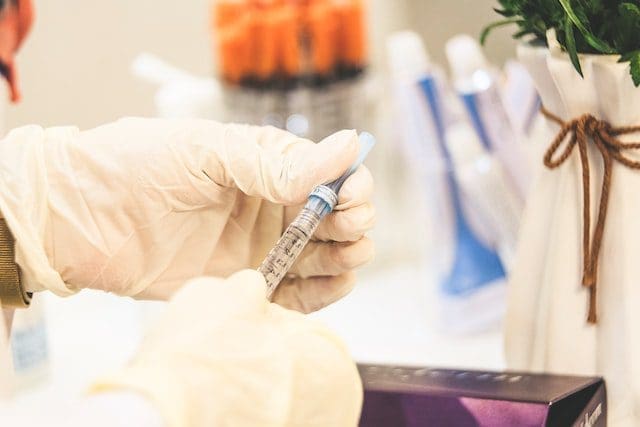 If you are considering cosmetic surgery, be sure to do your research and talk to your doctor about all of your options. These procedures can be very effective in improving your appearance and boosting your confidence. However, it is important to understand the risks and potential side effects before making any decisions.