You might know France for many different things – the cities, the people, impeccable cuisine, historical background, and impressive monuments. However, it has been a while since it was called the most romantic country, and it is time to bring the title back! It is really the perfect destination to celebrate an anniversary, a honeymoon, or simply spend some romantic time with your loved one on a couple's retreat. But with that being said, planning this kind of trip might be difficult if you do not know what to look for specifically! So, check out our list of the most romantic spots in France! 
Toulouse, Languedoc
While you might associate romance with small, picturesque towns and remote areas, that is not always the case, especially not in France! 
The capital city of a former Southern France province, Languedoc, Toulouse is an impressive city known for its architecture and art and is the fourth-biggest one in the country! With a thorough itinerary, you can easily make it a part of your holiday and find things to do with your partner. 
For example, visit the Basilica of Saint-Sernin, a stunning historical fortress dating back to the XI century. In the region of Languedoc, the church is known for being the biggest establishment, perfectly portraying the French Romanesque style. After exploration, take advantage of the picturesque surroundings and take some photos! 
Apart from getting to know the area by walking around, we also suggest visiting the Jacobins Convent, a Gothic gem of Southern France. The place is well-known for its unique architectural choices and several relics of Saint Thomas Aquinas.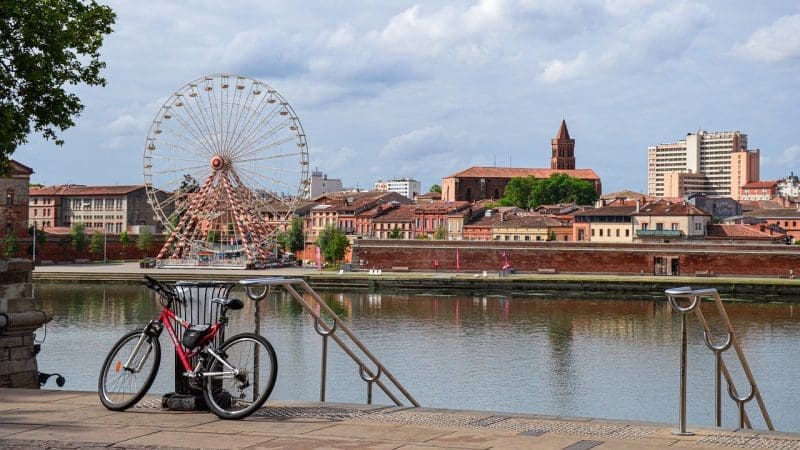 Loire Valley, Paris
While most enjoy going to Paris for the Eiffel Tower, the Louvre, or any other widely acclaimed tourist attractions, these are not the most romantic sites in the city – contrary to popular belief! Rather, make your way to central Paris and explore the amorous Loire Valley. 
Known as the Garden of France, Loire Valley was actually recognized as a UNESCO World Heritage Site, but the quaint atmosphere is not all the valley is famous for. Romantic places and activities almost exclusively have to include fine dining and drinking! Lucky for you, Loire Valley is the perfect place to try out French wine and cuisine. 
Gastronomy aside, the whole area is fairytale-like and can increase the magic of your holiday! With the loveliest castles and chateaux, perfectly manicured gardens, and impeccable banquets, the valley makes for one of the most stunning and romantic places to visit in France. 
Bordeaux, Southwestern France
Without further ado, jump on the Paris to Bordeaux train and get ready to discover yet another romance-filled region of France. 
From the first description, Bordeaux is seemingly very similar to Loire Valley, what with it both being places of gorgeous palaces and fine wine. However, while initially alike, the regions have very different vibes! 
While Loire Valley stands as more of a dreamy, fairytale-like compound, Bordeaux carries a lot more elegance and lavishness in itself. 
First and foremost, you cannot claim to have explored Bordeaux without attending at least one of the wine tastings and touring its famous vineyards. While there are plenty of options for this, you cannot go wrong whatever you decide to choose! 
Apart from wine tasting, probably the most romantic thing to do in Bordeaux is to go on a night or late evening cruise around the city. It allows you some of the most gorgeous views from a different perspective, and, of course, the lights and the night sky create the perfect romantic setting. Bordeaux is also famous for its parks and gardens, so during the daytime, you can organize a picnic and have a lovely time surrounded by the most lavish estates.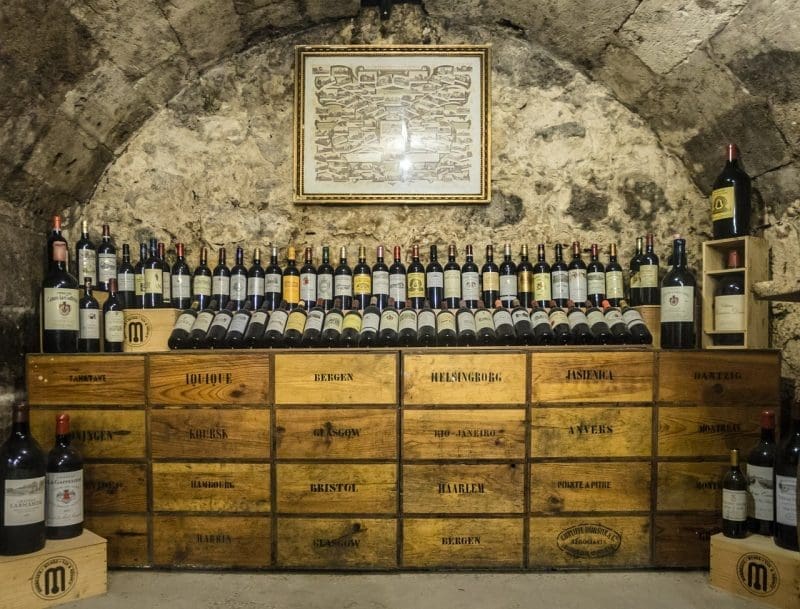 Provence, Southeastern France
Now, Provence is a place that cannot be omitted by any chance! With one of the most stunning Mediterranean coastlines and top-notch natural grounds, Provence can certainly be your target destination for a romantic holiday. 
As soon as you arrive, you will notice the sweet scent of lavender, calming and attractive, the tangy aroma of natural gardens, and the perfect scenery reminding you of everything summer and love. While Provence is one of those magical places that does not oblige you to go and explore, and you can simply enjoy the charming surroundings by lazily strolling around, there are still plenty of sites to visit. 
Start with Pope's Palace in Avignon, the 14th-century residence of six popes and the seat of western Christianity. The palace is one of the biggest and most significant Gothic buildings in the world, perfectly mixing up with the natural, lovely scenery and natural grounds. 
You should also see Senanque Abbey in Gordes, a 12th-century masterpiece surrounded by blooming lavender fields!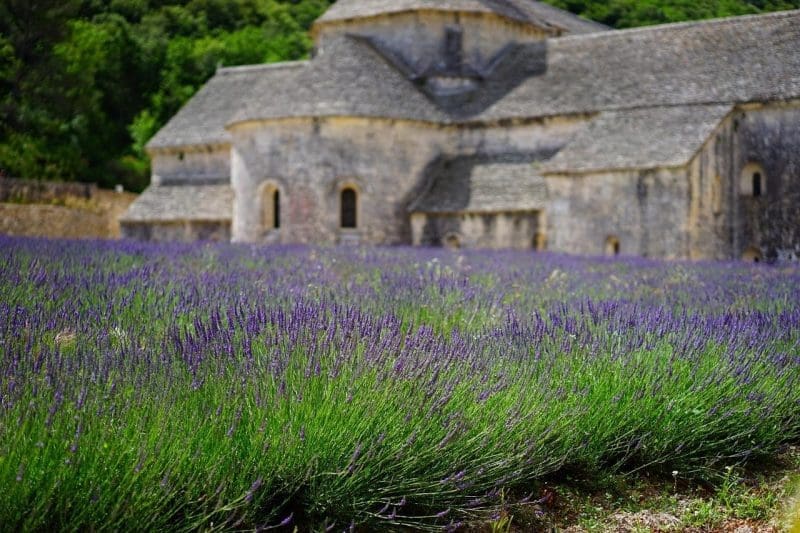 Normandy, Northern France
Lastly, let's travel up to visit the extraordinary region of Normandy. Primarily, it is famous for medieval and 20th-century historical sites, impressionist art, beautiful towns, and picturesque neighborhoods. 
There are plenty of significant places that are must-visit, but let's look at a couple of the best ones. First of all, you must make the time to see Mont Saint-Michel, a one-of-a-kind tidal island housing the most impressive abbey in France. As both a UNESCO World Heritage Site and a popular pilgrimage destination, the Saint-Michel Mountain is almost always packed with tourists. But that does not take away the intimacy of exploring and feeling like you are the only one there! We especially suggest going at night or late evening, as the Gothic establishments and medieval surroundings are illuminated in the night. 
We also recommend spending some time in Rouen and especially taking time exploring its Old Town. The whole town has a very artistic shield around it, and the scenery that somehow makes it very distinctively French!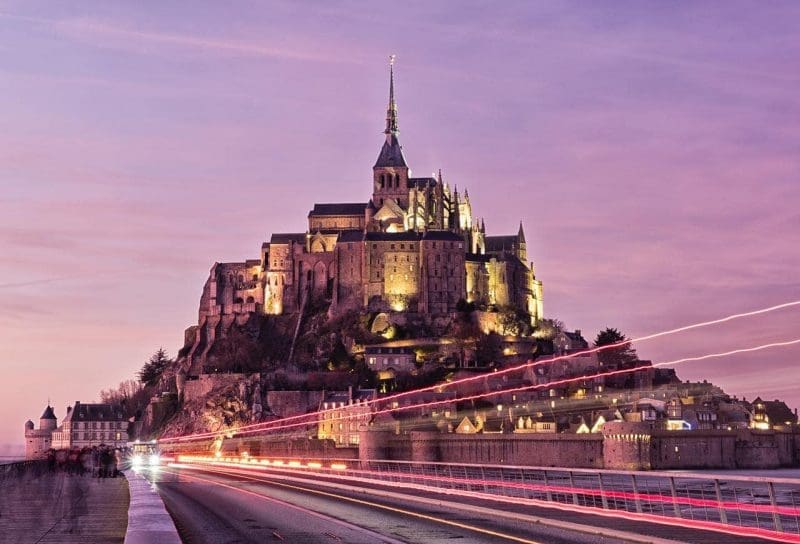 We hope to have helped you with the planning and steered you in the right direction! Remember to keep thinking outside the box and letting yourself have some freeing, spontaneous experiences. Have the most romantic and lovely holiday!