It was a chilly morning on Saturday, February 1st as a group of bird watchers both amateur and professional gathered in the parking lot of the stunning Bent of The River Audobon Center in Southbury, CT. This Audobon center encompasses approximately 500 acres of land.
Nearly 15 miles of walking trails throughout the preserve showcase the natural beauty of Southbury's fields and forests. Many of these trails follow the meandering path of the Pomperaug River. In addition to being a fantastic place to hike or picnic, the Southbury Audobon Center offers birding walks for all age and experience levels.
Bird buffs are encouraged to meet every Saturday morning from 8-10am to join center manager, Morgan, for an informative stroll through the grounds while spotting seasonal songbirds and birds of prey. Morgan is incredibly knowledgeable about birds, nature and the center and offered a brief botany lesson as well as some history of the center and upcoming events while leading the walk.
Perhaps the best thing about these events is how down-to-earth they are. Novices with no discernable birding knowledge are welcomed. The pace of the hike for the bird walk is appropriate for all skill levels.
During the February 1st walk, we identified 23 species of birds, a record for all 2020 birding walks to date. We learned why woodpecker's tail feathers are so stiff and how the sapsucker got its name. Some less common birds the group was most excited about included a Belted Kingfisher, Yellow-Bellied Sapsucker, and Brown Creeper.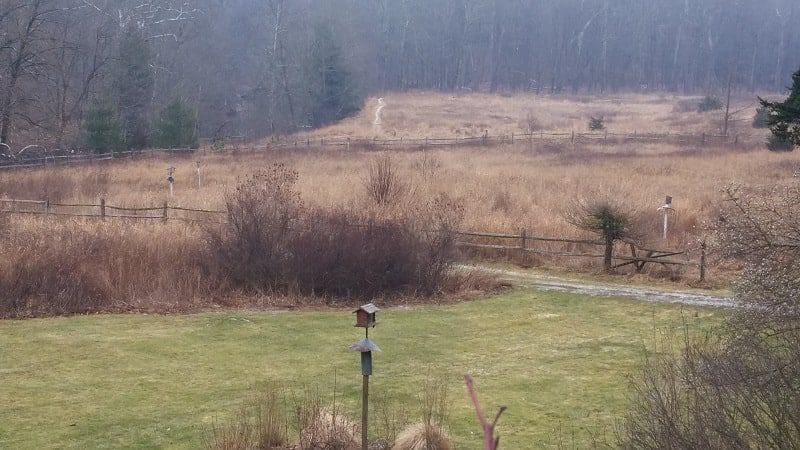 The Bent of the River center also features an attractive architectural bird blind that blends art and function. Audobon birding walks are a wonderful way for all ages to reconnect with nature. Sign up for your own bird walk adventure and email Kathleen.Pratt@audubon.org or call 203-405-9113.