A visit to Belgium and it's the medieval city of Bruges can be quite exhausting, so it's the perfect reason to sample a few of its local beers in its pubs, or just go for a cup of coffee.
Make sure to bring a camera when you're discovering Bruges. You will walk by many stunning places, amazing buildings, and stone bridges where it's easy to create a unique photograph.
Below, we have listed our favourite hotspots in Bruges, both coffee bars as well as regular pubs.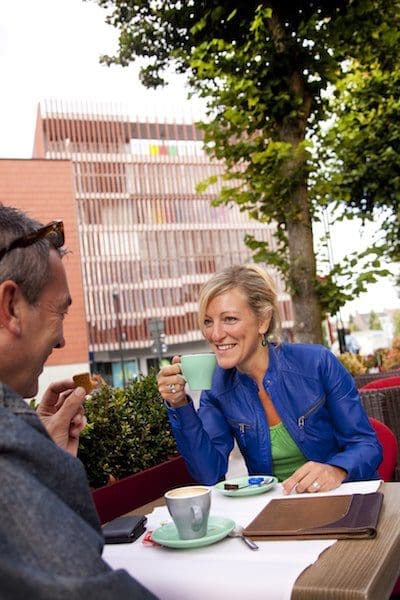 Coffee shops in Bruges listed
The Gulliver Tree
The Gulliver Tree is a coffee and tea house in Bruges, located in the city center, that happens to serve breakfast and light lunch. 
The coffee shop has a cozy Scandinavian interior. They offer several vegan options on its menu (or items that can be ordered vegan). 
Tip: The Gulliver Tree has a comfortable sofa by the fire, which is the perfect place to read a book.
Vero Caffè
Vero Caffè is the perfect place to come to unwind, away from the noise from all those touristic hotspots.
The interior of this coffee shop was transformed into a relaxing setting, using hipster cushions, stools, and benches.
Besides coffee and tea, the menu is filled with different (vegan) pastries.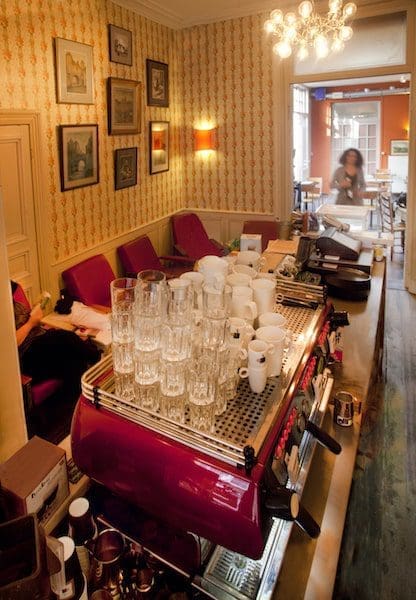 Margritt
Margritt is a breakfast, brunch restaurant, and coffee bar Bruges all in one!
The coffee bar is located a few meters from Bruges' Belfort. Belfort is a very popular tourist attraction, which gives the bar a lot of passage. Still, Margritt manages to give its visitors a warm and cozy feeling, which makes it a perfect place to catch your breath.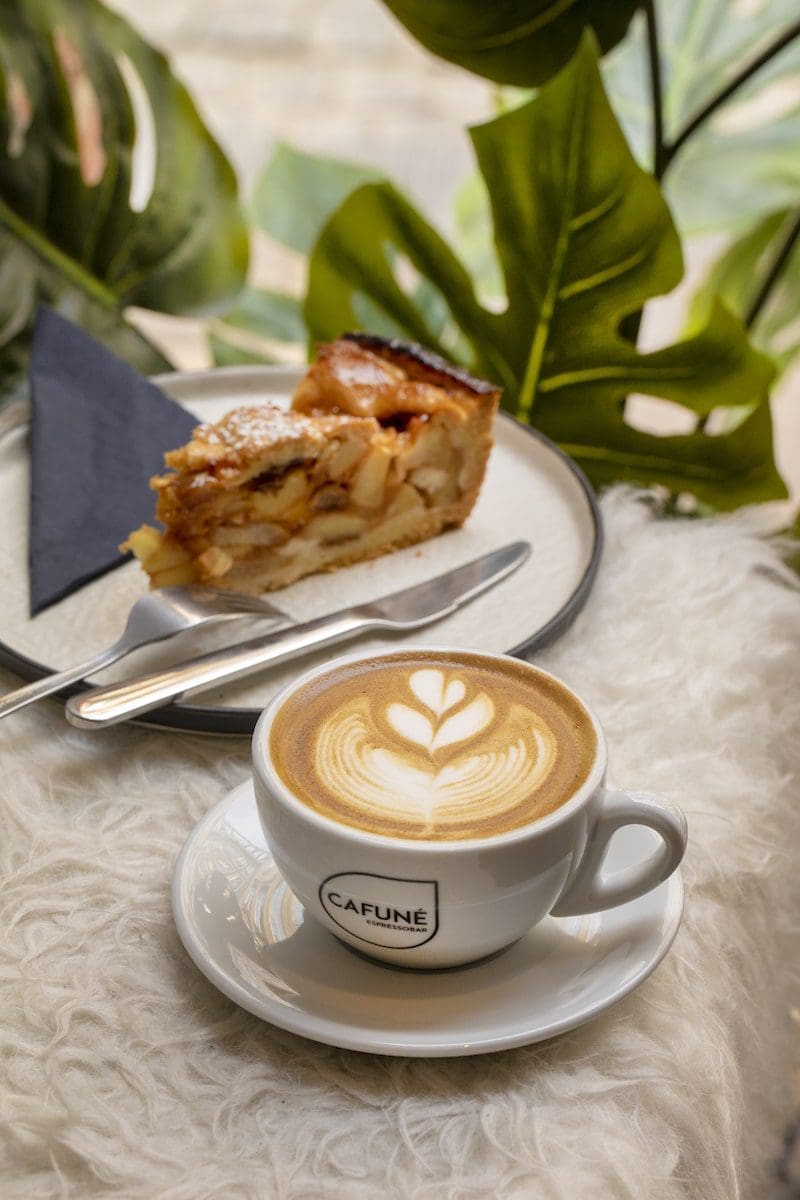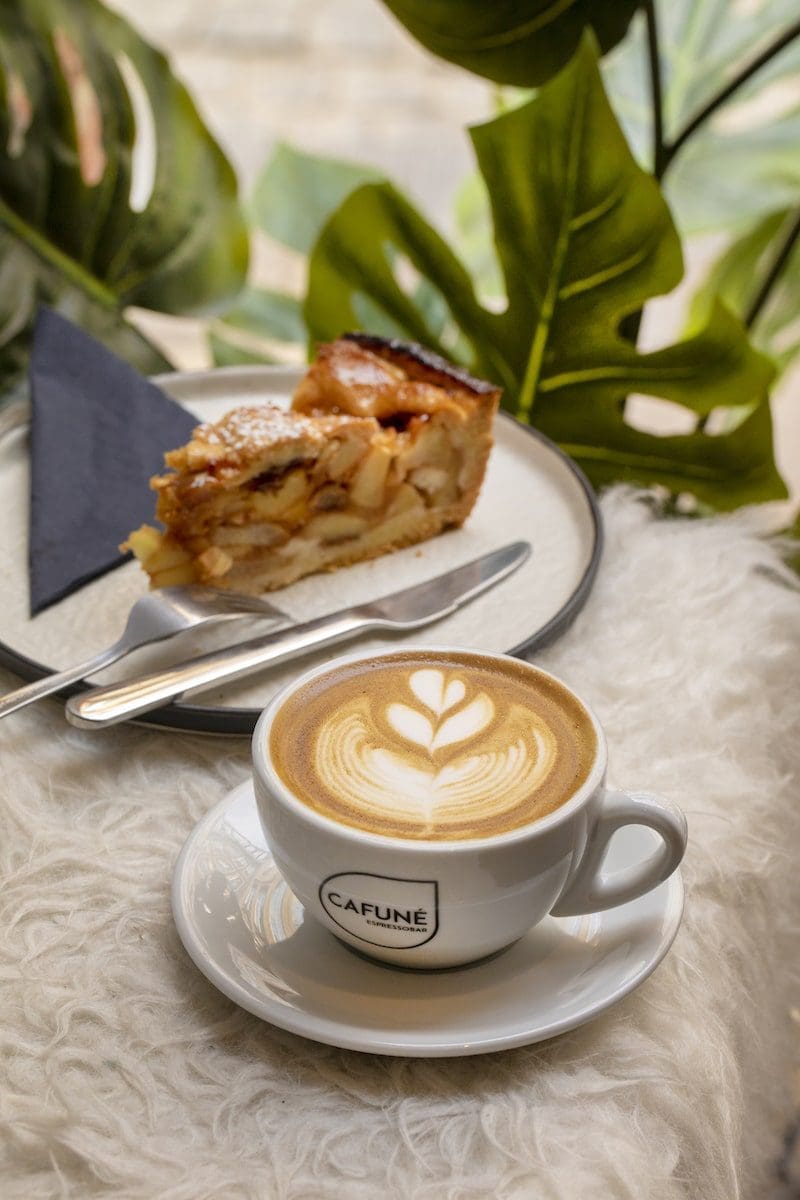 Pubs in Bruges
Delaney's
Delaney's is an Irish pub, located close to the Town Hall in the city centre Bruges.
Just like all other Irish pubs around the world, the Delaney's Irish Pub is the place to be if you want to watch sports events with a great (Belgian) beer in hand.
De Halve Maan Brewery
De Halve Maan is an authentic brewery where the Brugse Zot (a strong-tasting beer) is brewed. It's located in the center of Bruges and has been a family business of six generations stretching back to 1856.
In 2016, the brewery built a unique 3km long underground beer pipeline from the brewery to the bottling plant in the suburbs.
Recommendation: The brewery organizes daily tours. Guests are offered a free glass of Brugse Zot blond beer at the end of their tour. 
Comptoir Des Arts
Comptoir Des Arts is a beer bar, located in an atmospheric cellar.
The bar is not only known for its impressive beer and whiskey selection, but also for its good selection of blues concerts, and its elaborate art gallery. Some locals even call it the 'Home of the Blues'.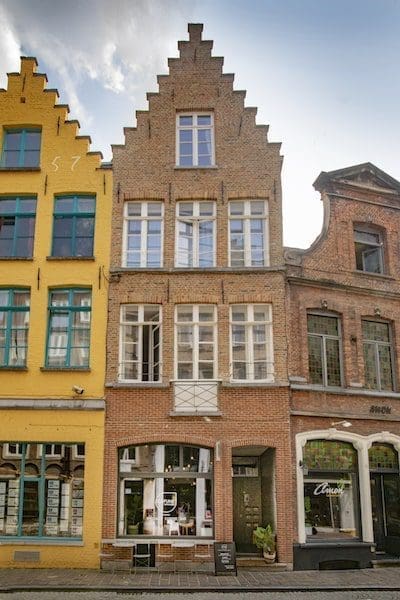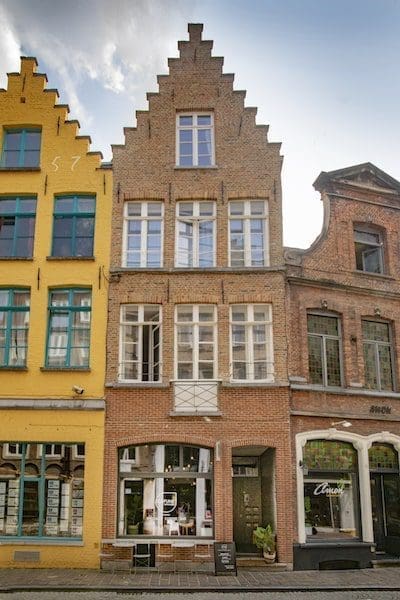 2be, The Beer Wall
Belgium is known for its wide selection of beers. 2be's Beer Wall might be one of the most famous bars in Bruges to visit.
It's not only known for its literal wall of beer (which is quite 'instagrammable') but also because of their wide range of interesting beers they have on tap, each served in its corresponding glass. 
 Bonus: the bar has a terrace with an amazing view overlooking the canal.
Duvelorium Grand Beer Café
The Duvel Moortgat brewery and the Historium, a visitor center that tries to paint a historical picture of medieval Bruges, have jointly opened the Duvelorium Grand Beer Café on the Grote Markt in Bruges.
The Grand Beer Café has an old vibe with an innovative touch. The pub also has a beautiful terrace overlooking the Bruges' Grote Markt.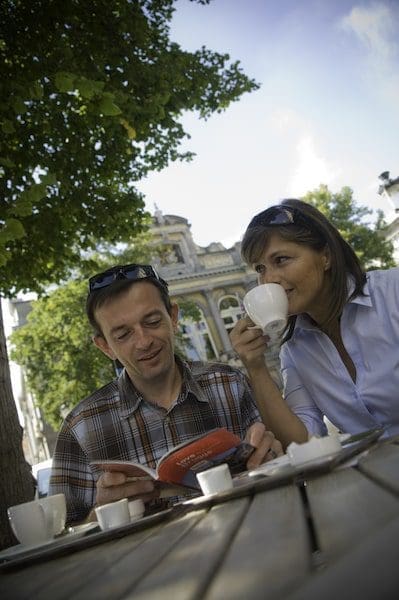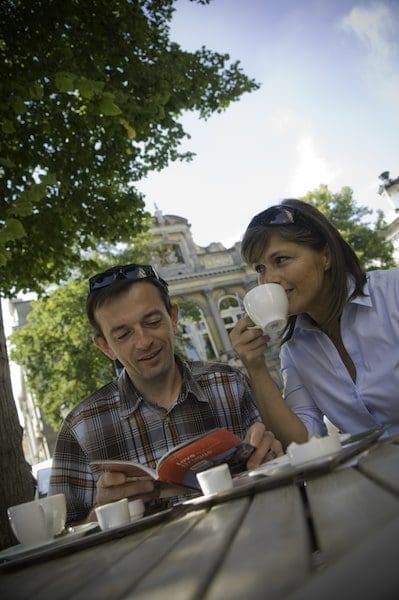 Café Vlissinghe
Café Vlissinghe has been around since 1515, making it the oldest café in Bruges.
The pub is well hidden in the beautiful Sint-Anna quarter in Bruges.
Its interior is pretty impressive. The interior bears the traces of its rich history, but the garden's pleasant too. It even offers the opportunity to play a game of petanque.