Cape Cod is home to amazing beaches, shopping and downtown areas. But, did you know the Cape is also home to many great coffee shops that boast high quality beans and serve delicious food?
Nirvana Coffee Company
Barnstable Village
If you are looking for a cute coffee spot to start your day, Nirvana Coffee Company in Barnstable is the place to go. Located on Route 6A, it is perfect for breakfast before the beach.
At this quaint spot frequented by locals and visitors alike, you will find excellent flavored lattes like the Mexican Mocha or Pistachio. For food, there is everything from savory to sweet. Try the Spinach and Cheddar scone for breakfast or stop by at lunch time for one of their sandwiches or salads. 508-744-6983 
Old King's Coffeehouse
West Yarmouth
Opened in 2019, Old King's Coffeehouse is already a favorite in the community. The shop is located on Route 28 near Main Street Hyannis making it a great stop before catching a ferry to Martha's Vineyard or a trip to the beach. 
Old King's menu has everything from premium coffee sourced from all over the world to delicious iced chai lattes and super green smoothies. For breakfast, visitors can enjoy a variety of egg sandwiches and wraps, yogurt parfaits and seasonal donuts.
At 10:30am daily, their lunch menu opens and guests can enjoy options like the OKC Caprese Sandwich and the Chipotle Turkey Burger. 774-470-5808
Snowy Owl Coffee Roasters
Brewster 
Snowy Owl Coffee Roasters in Brewster is a rustic and homey cafe a short ride from the beach. Here you'll find high quality sourced coffee roasted in small batches and premium teas. Their handcrafted beverages range from cold-brew to pour-over and traditional brew for a variety of options. 
Although known for coffee and tea, they also offer freshly squeezed Orange Juice and Citrus Matcha for a refreshing change. Snowy Owl partners with local bakeries so you will always find the freshest pastries like Zucchini Bread and Cinnamon Sugar Pop-Overs. 774-323-0605
Three Fins Coffee Roasters
West Dennis
On Main Street opposite Grand Cove, step into three fins coffee roasters. This popular spot is a large warehouse style shop where they both serve up delicious coffee and house their small-batch roasting machine. The welcoming atmosphere is the perfect place to enjoy your drink and experience the process of coffee roasting. 
Coffee at three fins is guaranteed to be fresh no matter if you order it drip, cold-brew or nitro. There are also a variety of handcrafted espresso drinks on the menu like their Latte, Cortado, Macchiato, and Mocha. 
Accompany your coffee or tea with one of their pastries or small bites. Be sure to try their yummy cinnamon buns, mini muffins or a chocolate croissant. 508-619-3372
Marketing strategies for coffee shops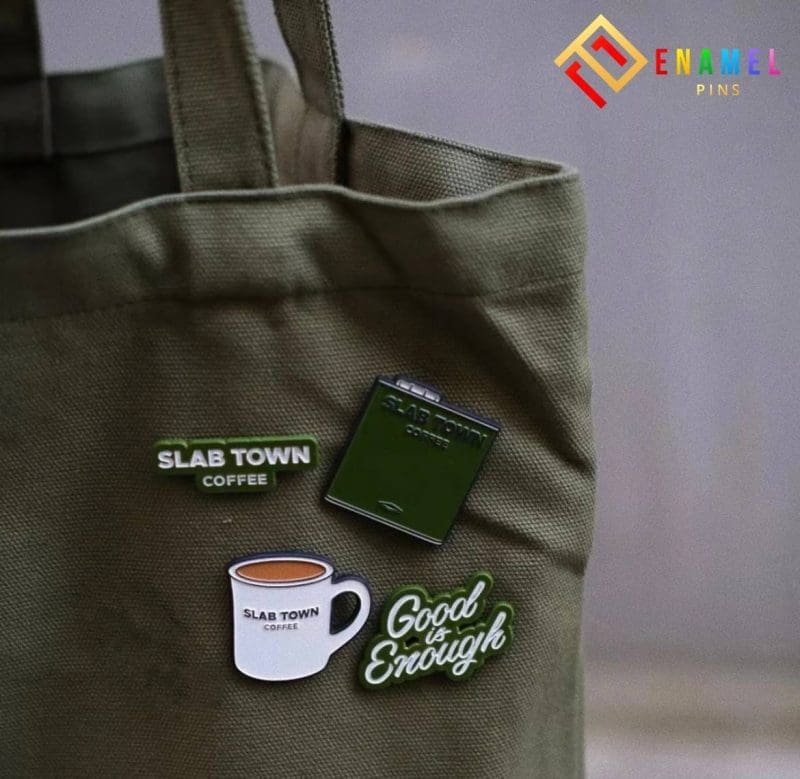 The above has introduced several high-quality cafes in Cape Cod, you can go and experience them.
Coffee shops can not only promote online but also through a series of promotional activities to attract the attention of customers. As a store manager, you can also consider customizing coffee logo pins in batches and giving them to customers who come to experience them. They post photos of getting coffee a custom enamel pin on social platforms, allowing more people to see the coffee shop's activities, thereby promoting the store's marketing.