As Co-Founder of Blue Desert Cabo, Sean McClenahan knows Cabo inside and out. Born and raised in Las Vegas, he travels to Cabo frequently not only for business purposes for Blue Desert Cabo, but to discover new adventures in cuisine. Cabo has unchartered wonders when it comes to restaurants, breweries, and distilleries. 
The Top Three
"Three of my favorite restaurants in Cabo are Acre, Casa Don Rodrigo, and SUR Beach House. Every time I travel to Cabo, I try to make sure I stop in." 
Acre, in particular, is so unique and has such a different setting than one would expect to see while on vacation in Cabo.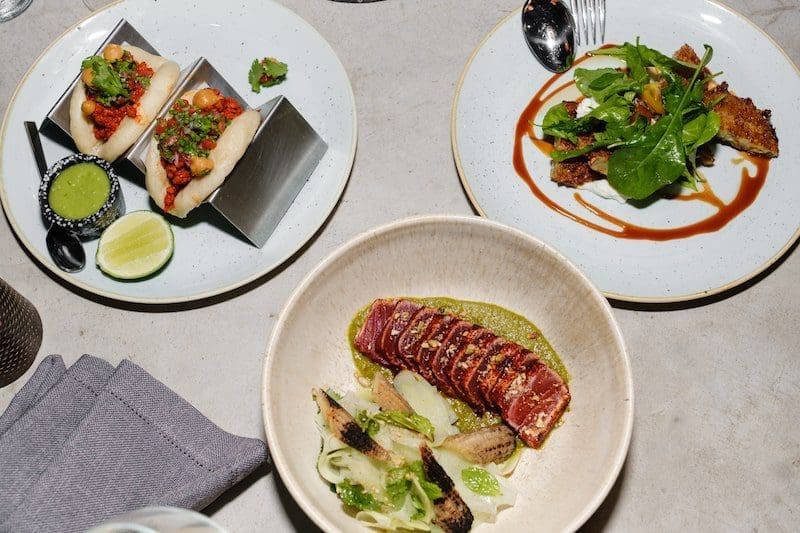 "Casa Don Rodrigo is so charming being in its old house and being located in the middle of downtown San Jose," says McClenahan. "They make their own fettuccine alfredo in a large Parmesan cheese wheel tableside."
"Personally, when I travel, I don't like to do the stereotypical trendy thing. Instead, I like to find and do things that are unique and different. Acre and Casa Don Rodrigo are those two restaurants that I found that are different and unique. I actually discovered Casa Don Rodrigo this past summer and fell in love with it."
"SUR Beach House has such a great setting," explains McClenahan. SUR is set on one of the swimmable beaches in Cabo. "The presentation, service, and vibe are excellent. They have a beach club where you could go grab beach chairs and hangout, enjoy your food on the beach, and listen to the DJ play great music."
"Acre is true farm to table. Their menu is seasonal and does rotate throughout the year." 
For reservations, anytime during high season, it is recommended that you make your reservations a few weeks out. Casa Don Rodrigo is still considered a "hidden gem" waiting to be discovered, so reservations may not fill up as fast in advance, yet. 
"Most people who come to Cabo don't venture off the beach too much. But there is still so much to discover in both Cabo San Lucas and San Jose del Cabo. In San Jose, there are art galleries, restaurants, bars, and breweries that the normal tourist doesn't discover."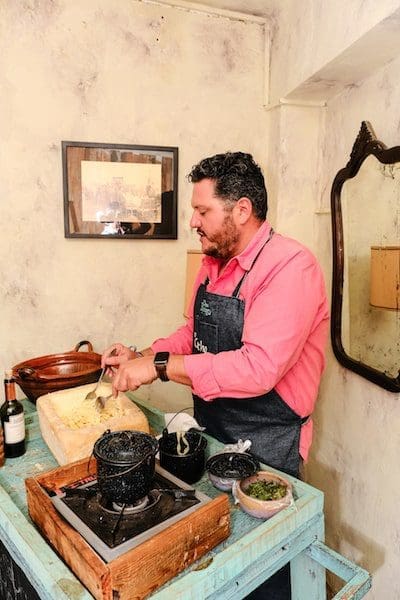 Additional Discoveries
Other spots to discover include the Baja Brewing Company, and Dalton Gin Bar. "The Baja Brewing Company exhibits that true local vibe, and their beer selection is terrific," notes McClenahan. "Dalton Gin Bar is chic and upper end, perfect for adults looking for a sophisticated cocktail in an upscale setting."
McClenahan recommends being adventurous when it comes to cuisine in Cabo. "Don't stick with the traditional Mexican food of tacos and quesadillas."
McClenahan also recommends El Toro, a steak and sushi house in Cabo San Lucas that is also one to try for the "best sushi around". "For the best wood-burning pizzas, visit Flora Farms", which is also an organic working farm to table restaurant. Flora Farms is located in the foothills of the Sierra de la Laguna Mountains in San Jose del Cabo.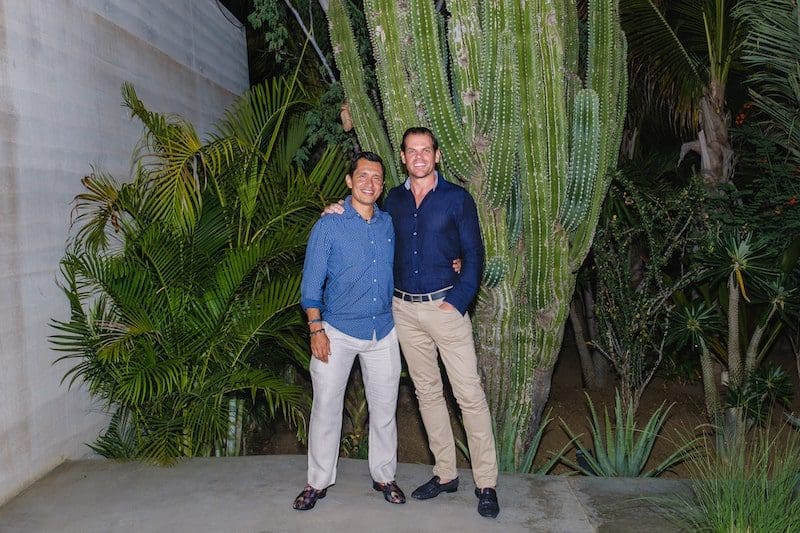 Why Cabo is the Ultimate Foodie's Destination
"There are so many great restaurants in Cabo that you could easily do a week to ten-day full-on foodie tour of Cabo and experience some amazing restaurants. Compliment your foodie tour with some staff curated dinners at the villa. Everything from whole grilled fish to lobster," suggests McClenahan. 
There is so much more to Cabo than what people stereotype of the party scene of San Lucas. Vacationers can make a sophisticated, high-end food and drink trip.