Celestyal Cruises, a renowned name in the world of Mediterranean exploration, has set sail on a new journey of discovery with the debut of their latest cruise ship, the Celestyal Journey. This ship redefines the way we experience the treasures of the Greek Islands and the Eastern Mediterranean.
After an impressive €20 million overhaul, Celestyal Journey takes over the popular seven-night "Idyllic Aegean" itinerary, offering travelers the chance to uncover hidden gems in this picturesque region.
Celestyal Journey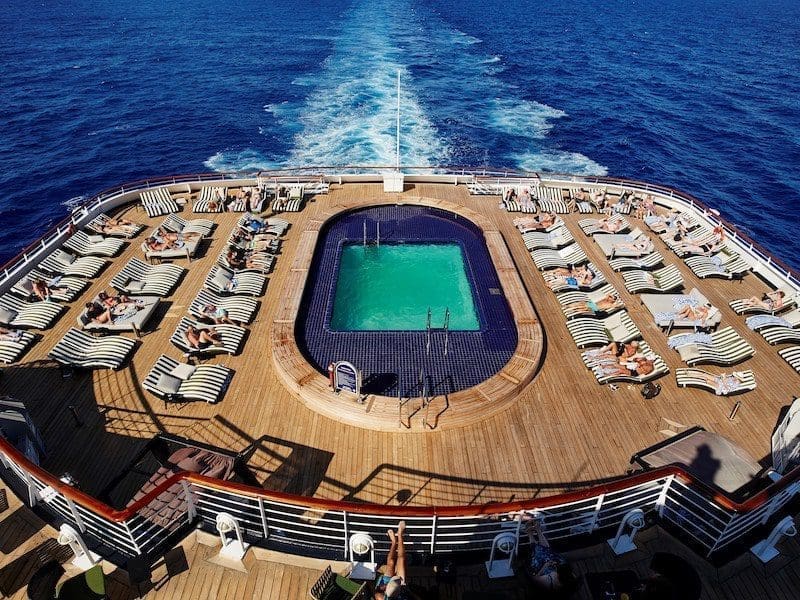 The Celestyal Journey is not just a cruise ship. It's an embodiment of ambition, adventure, and a deep desire to bring travelers closer to the destinations they yearn to explore. This mid-sized vessel, with a guest capacity of 1,260, boasts 630 staterooms, 149 of which come with spacious balconies. This means more than 24% of the rooms on board offer the luxury of private balconies, providing guests with stunning vistas of the azure waters and charming coastlines.
But it's not just the quantity. It's the quality that sets the Celestyal Journey apart. Of the 149 balcony staterooms, 120 are Junior Suites, 28 are Grand Suites, and one is the extravagant Penthouse Concept Suite.
The ship's focus on spaciousness and comfort is evident, with 80% of its staterooms offering outside views, and a high guest-to-space ratio ensuring guests never feel crowded.
Onboard Activities
Where Adventure Meets Relaxation
The Celestyal Journey takes onboard activities to the next level, offering an array of experiences to cater to every traveler's desires. Whether you're in the mood for excitement or simply wish to unwind, this ship provides the perfect balance.
For sun-seekers, the ship's vast sundecks beckon with two pools and two Jacuzzis, allowing you to soak up the Mediterranean rays while gazing at the expansive sea. Those with a fitness regimen can maintain their workout routines at the well-equipped fitness center, offering both state-of-the-art equipment and inspiring ocean views. Yoga and Pilates enthusiasts will also find serene spaces for their practice.
Evenings come alive with entertainment in the ship's theater, where live music, dance performances, and cultural displays celebrate the rich heritage of the Mediterranean. Additionally, guests can indulge in knowledge through the ship's enrichment programs, featuring lectures and workshops that delve into the history and culture of the destinations on the itinerary.
Gamers will find their haven with various gaming areas, from cards to casino games, while families with children can enjoy supervised activities designed especially for the little ones.
Shopaholics can explore onboard boutiques, offering everything from souvenirs to fine jewelry. For those seeking relaxation, the luxurious spa offers massages, facials, and steam rooms, creating a serene sanctuary for pampering.
In essence, the Celestyal Journey has meticulously designed onboard activities to cater to a diverse range of interests, ensuring that guests of all ages find their ideal way to make the most of their voyage, be it through adventure, cultural immersion, relaxation, or a blend of these, guaranteeing a truly unforgettable cruise experience.
Dining Onboard Celestyal Journey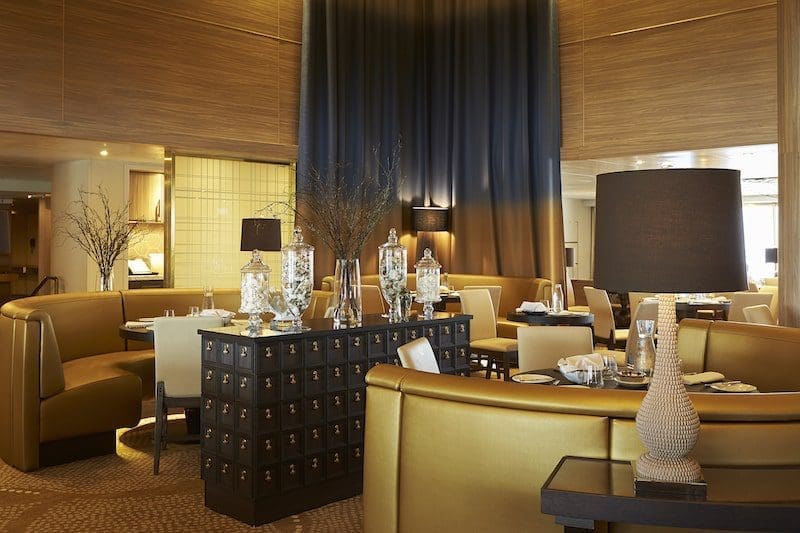 One of the standout features of Celestyal Journey is its diverse dining options. The ship boasts seven unique dining venues, each offering a tantalizing array of tastes and cuisines. From Mediterranean flavors to European and Asian dishes, there's something to delight every palate.
But it doesn't stop there. The Celestyal Journey also offers a cooking demonstration area, where guests can engage with the culinary arts and discover the secrets behind their favorite dishes.
For those seeking an exclusive dining experience, the Chef's Table venue is an ideal choice, perfect for celebrating special occasions or hosting private group functions. This ship goes above and beyond to ensure that every meal is a memorable experience.
Excursions Ashore
Explore the Beauty of the Mediterranean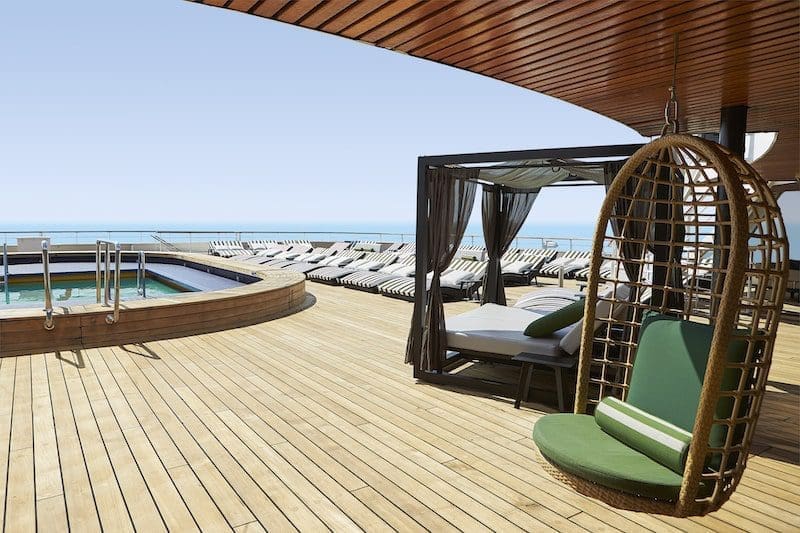 A Celestyal cruise isn't just about life on the ship; it's about the incredible destinations you can explore.
"At Celestyal we're lucky to sail mid-sized ships, so our guests can experience a high level of service from our very attentive crew. Our guests truly become part of our onboard family. Our size of ships also allows us to visit destinations that the bigger ships can't, so we're able to share the lesser-known parts of Greece that we love with our guests," explains Assistant Cruise Director Tereza Alevizou, who has been with Celestyal Cruises for over 10 years.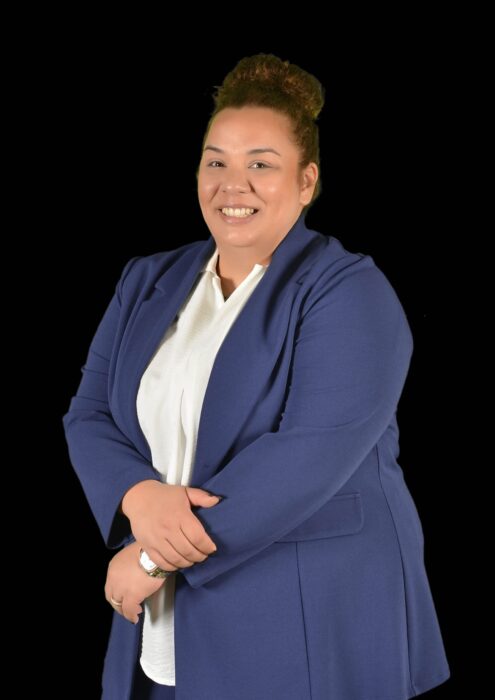 When it comes to selecting her favorite destination Celestyal Cruises sails to, Alevizou notes that it is almost impossible to pick just one. "In the north, one of my favorites is one of our newest ports, Thessaloniki, for its amazing history and food. In the south, I would say Crete wins my vote for some spectacular beaches and warm people."
Explore historic landmarks, savor the flavors of local cuisine, and experience the warmth of the people in these charming destinations.
Celestyal Journey Itinerary Examples
Discovering the History of the Mediterranean and Greek Isles
Greek Isles: Set sail from Athens to the stunning Greek Isles, where you can explore the historic wonders of Athens, the picturesque charm of Santorini, and the serene beauty of Mykonos.
Idyllic Aegean: This seven-night journey offers a perfect blend of history and relaxation, with stops in Kusadasi, Patmos, Rhodes, Crete, and more.
Three Continents: Expand your horizons with a journey that takes you to the crossroads of Europe, Asia, and Africa, visiting ports like Istanbul, Limassol, and Ashdod.
Alevizou offers the following tips for how people of all ages can prepare for their first Greek cruise:
Bring your bathing suit.
Get ready for new tastes.
Learn three Greek words.
Celestyal Cruises and Sustainability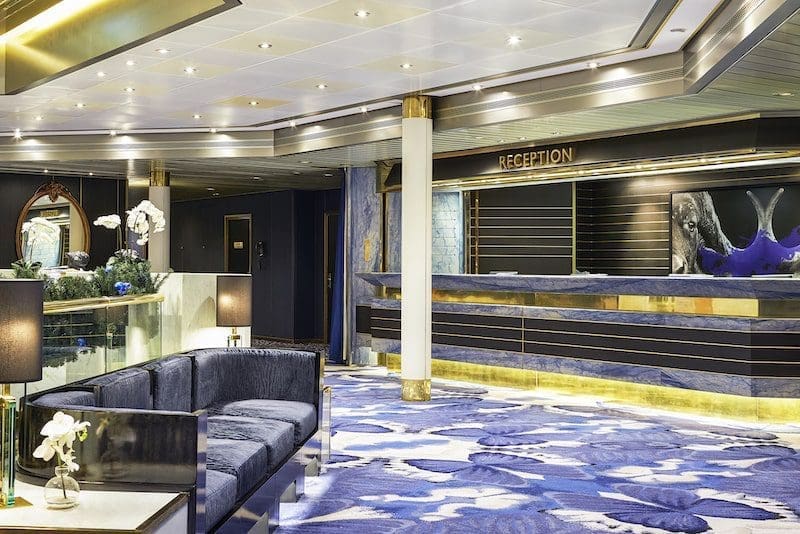 Celestyal Cruises is not only dedicated to delivering unforgettable experiences but also committed to preserving the beauty of the destinations they visit. Their environmental initiatives include reducing emissions, minimizing waste, and supporting local communities.
Celestyal is particularly committed to the protection of the environment and the sustainability of the local communities it operates in. Eighty-two percent of water consumed on board is produced by sea water due to optimized Reverse Osmosis (RO) utilization. They have also eliminated plastic bottles at bars and in our dining venues and reduced our garbage disposal by 15 percent over the past several years.
Celestyal Cruises has installed LED lighting in all cabins and public areas to save energy. Specifically with regards to food consumption, they have replaced typical large buffets with smaller ones and are producing food to more accurately match guest count to reduce food waste.
Recently, Celestyal Cruises introduced sustainability practices as implemented onboard Celestyal Journey including reducing onboard printed materials by moving more towards digitizing their guest communications. They have also replaced disposable bathroom amenities with refillable dispensers.