Combermere Abbey is a 12th century estate based in the heart of Great Britain's countryside. Rest and recharge and treat yourself to ultimate tranquility in a true English bucolic setting. There are acres and acres of land and fresh air to explore, so you may never want to leave the estate during your holiday.
Combermere Abbey is located in Cheshire, England near the border with Shropshire. The estate is a three and a half hour's drive from London, and just over an hour away from Liverpool.
The estate offers two lodging options: the North Wing or the Cottages.
Combermere Abbey's North Wing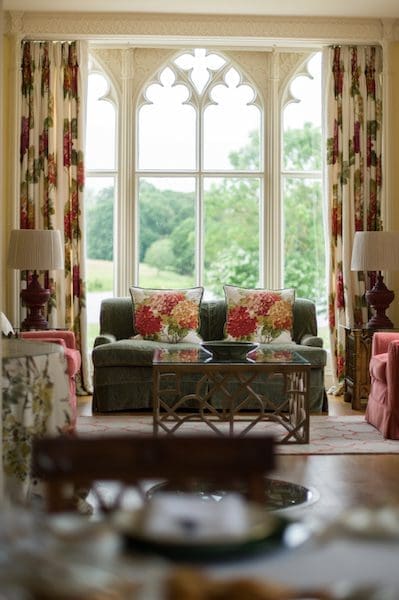 An idyllic home from home that exhumes luxury, the abbey's exquisite B&B suites in its North Wing are perfect for those looking to get away. The North Wing features its own private entrance, and you may choose from one of the two sumptuous bedrooms: The Salamanca or The Bhurtpore. A locally-sourced breakfast is served in the dining room. The dining room features views over the 143-acre mere.
The Salamanca is the epitome of luxury. It features an inviting super king-size antique gilded tester bed. The opulent bedroom leads through to a luxurious bathroom with spectacular views, a marble clad bath, shower, and twin basins.
The charming Bhurtpore Suite features a super king bed that can be adapted into twin beds. The en suite shower room highlights the stunning views across the mere.
The Bhurtpore Suite in the North Wing B&B has officially opened as of September 2nd.
A stay in the North Wing start from £150 per night.
The Cottages
The holiday cottages at Combermere Abbey were converted from the 19th century Combermere stables. They provide the perfect getaway opportunity for entertaining small groups of friends and family.
All 10 cottages are now open. These cottages are all self-catering and dog friendly, and may sleep between four and ten guests, depending upon the cottage.
Cottage guests may order meals from a local chef as well as afternoon tea. Afternoon tea comes beautifully packaged from Fiona Hackshall Afternoon Teas. Deliveries are Wednesday-Sunday from 2-4pm.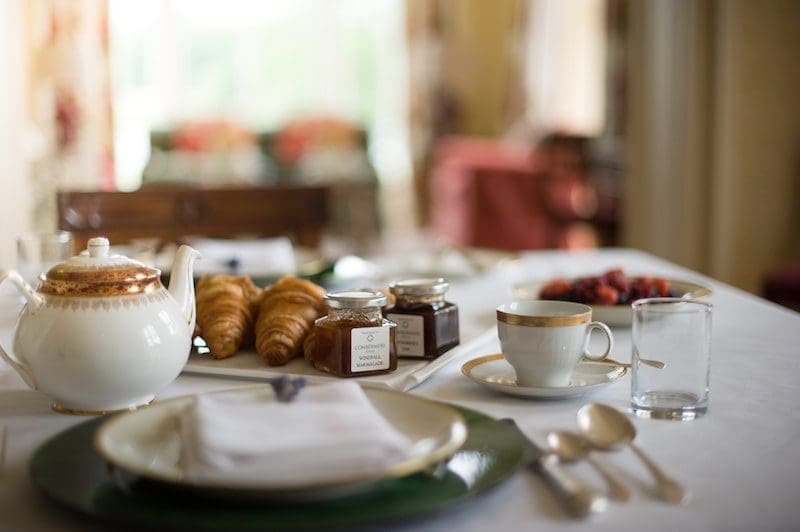 Nearby Activities and Ecursions
There are a number of fantastic eateries nearby, as well as local farmers markets in Nantwich and Whitchurch.
Activities include wild swimming, woodland walks, exploring the gardens, den building with kids, and tennis. Note: you currently have to bring your own rackets through as per hygiene guidelines.
There is also Chester Zoo which is only around 40-45 minutes away.
Information and Current Packages
In addition to being one of the few tried and tested places to stay in the UK, Combermere Abbey in Cheshire is also a beautiful destination for weddings. They are currently booking for 2021 and onward into 2022. For 2021, there are limited autumn and winter dates still available.