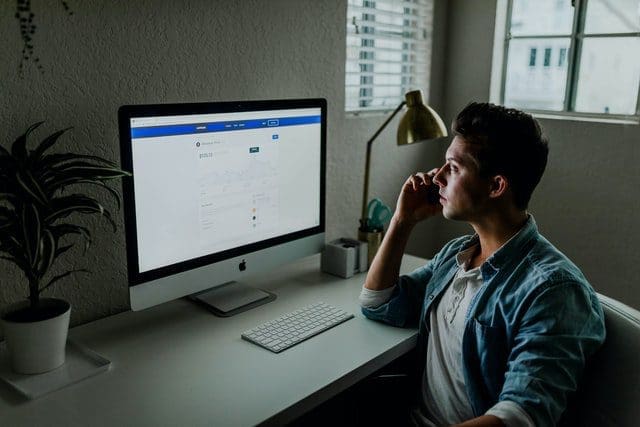 Finding qualified business leads is the most common issue B2B companies struggle with. According to HubSpot's Marketing Statistics for 2022, over 60% of businesses report B2B lead generation as their biggest challenge and top priority. From harnessing social media to personalized email communication, lead generation strategies are plentiful but most of them take more than they give before they bring any tangible results. In an attempt to find some quick solutions, businesses often resort to buying leads lists.
B2B leads databases can indeed provide a steady flow of fresh leads for your sales. Whatever the source (advanced lead sourcing tools, third-party lead vendors, or data-driven lead generation selling leads databases), use at least two criteria when looking for high-quality B2B leads:
A reputable source
Easy to match to your Ideal Customer Profile (ICP)
If your sales team is strong and ready to go full throttle once a trickle of self-generated leads turns into a flood, a leads database can be a solution for you. Let's see what you need to know and ask for when choosing a leads database provider.
What do you get from buying a B2B leads database?
The idea of using a leads database lies in the fact that there are lead generation companies that own massive databases. To amass anything near such lead volumes, most in-house marketing departments will spend many years and a lot of money. Therefore, small- and mid-scale businesses and startups turn to leads vendors to supplement their own lead searching. Here are the advantages of using a high-quality leads database:
You own it. In contrast to renting leads lists, purchasing a professionally put leads database from a B2B lead generation agency gives you unlimited access and several uses at one price.
It is easy to use. Leads databases store business and professional information on leads with customizable search options. Users target specific audiences, making their lead search extremely effective due to the high quality of leads databases.
It is effective to use. Leads from reputable lead generation agencies are updated and fresh. Agencies specifically spend time brushing through their leads databases and deleting non-existing and old accounts. In addition to job roles and seniority, leads databases also list some nuggets of financial information and important areas of interest.
It is ethical to use. Many businesses are wary of buying leads databases because they suspect leads providers violate internet user privacy and data protection rules. When choosing where to buy leads, look for a lead generation agency that is transparent about its leads harvesting process and sources leads ethically.
Commission an appointment setting service
It is highly probable that a business has enough SDRs to develop, and nurture leads into sales and the only thing it needs is just that initial push of purchased leads. If, however, a business's sales staff has been in overdrive, they will appreciate not only buying leads but also outsourcing appointment setting. Appointment setting is the process that happens between the prospecting stage when reps lay their hands on data and the sales stages when reps get qualified leads handed over for deal closing.
Some may think that appointment setting is part of sales reps' job duties so there is no point to outsource it as a separate stage. However, the B2B sales process is complex, non-linear, and with longer cycles. That is why many B2B companies keep discovering the advantages of B2B appointment setting as a separate sales stage with its own staff. In the B2B selling realm, appointment setting has become a staple to let reps close more deals by working only with qualified leads.
Why should I trust lead generation companies?
Start-ups and newly opened businesses may find the idea of outsourcing the entire process of lead generation unsettling. Buying a leads list seems quite understandable and straightforward, while hiring lead generation and appointment setting on the side may sound revolutionary. Outsourcing isn't particularly new though. Having been around for over four decades, outsourcing lead generation makes a lot of sense.
For one, lead generation has grown into that incredible complexity, surrounded by marketing, design, and sales teams that are skilled in stimulating audiences' interest in products and services and raising brand awareness. Doing lead generation at a large scale, professional lead gen companies have lead volume and diversity to assist businesses of various entrepreneurial pathways and industries.
Next, lead generation companies, including one of the top moving lead providers, are well-equipped with B2B lead generation tools and software. To take sales to a new level, a company must automate every bit of its lead generation efforts. From email checkers improving email derivability to solid CMRs streamlining marketing and sales, automating a business's workflow boosts sales performance and revenue.
Finally, lead generation companies boast well-trained teams of lead hunters, professional bookers, and callers. Each team member is trained in lead gen techniques and best practices and can arrange the right outbound cadence and fine-tune the pipeline.
To trust or not to trust largely depends on a company's business reputation and ethics. Check out the company's public data, look up client reviews, and ensure it aligns with your values and requirements.
Boost your sales with a leads database
Whatever you choose for your lead generation plan, also keep in mind that existing customers already create your database. Update it and use lead scrubbing software to supplement your database with prospects with similar characteristics.