Natural Products Expo West 2022 greeted thousands of attendees and exhibitors who traveled from around the world to Anaheim, California for the anticipated #ReturntoAnaheim. During the 5-day trade show, there were thousands of exhibiting companies and hundreds of those included first-time exhibitors. In addition, several new and innovative specialty food and beverages products launched at Expo West. We highlight a selection of our favorites below.
Plus, mark your calendars! Natural Products Expo West will be back in Anaheim March 7-11, 2023. Expo East 2022 will take place September 28th – October 1st in Philadelphia, PA.
AYO Yogurt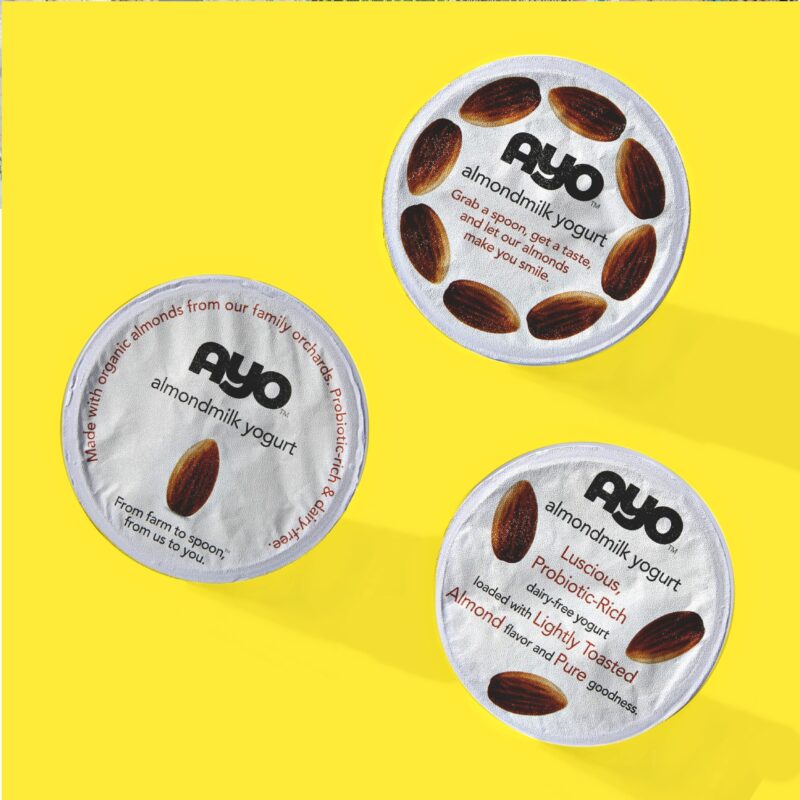 AYO Yogurt unveiled their new, 16 oz. plain yogurt at Expo West. This new launch for AYO is easy to mix into smoothies, dips, and it delicious in savory recipes. AYO Yogurt is made from organic almonds grown and harvested on the Billings family farm. Their farm is located in the heart of California's San Joaquin Valley.
It was also the first time AYO Yogurt exhibited at Natural Products Expo West. Event attendees were able to sample a taste of AYO's Peach, Blueberry, Strawberry, and Vanilla. Each serving of yogurt contains 20 yogurts.
ChocXO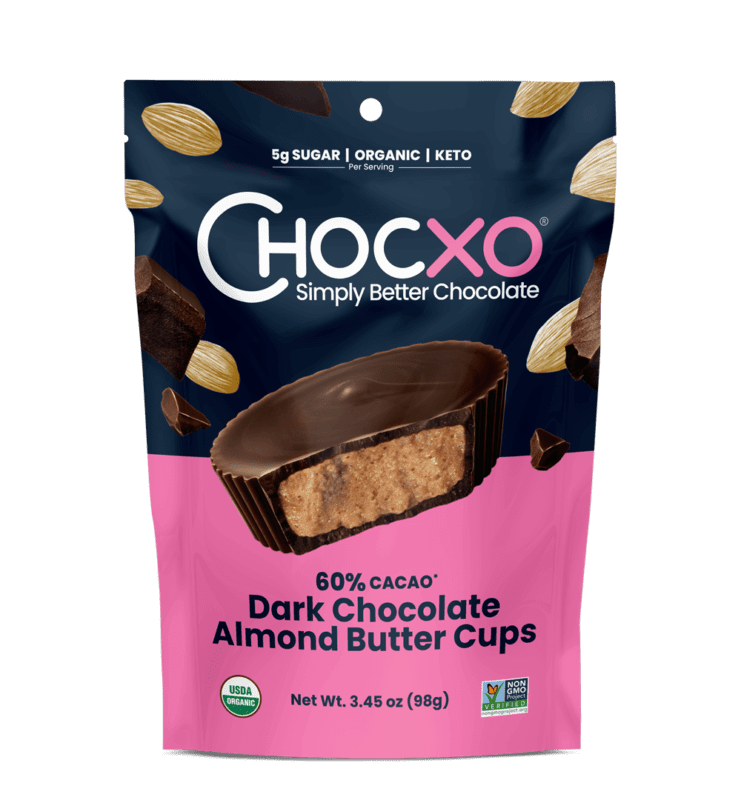 ChocXO is a popular dark chocolate brand that is high in cacao, and low in sugar. The brand showcased its latest rebrand of updated packaging. ChocXO also unveiled two new products at Expo West: Coconut Almond Butter Cups and Dark Chocolate Peanut Butter Cups.
Country Archer Provisions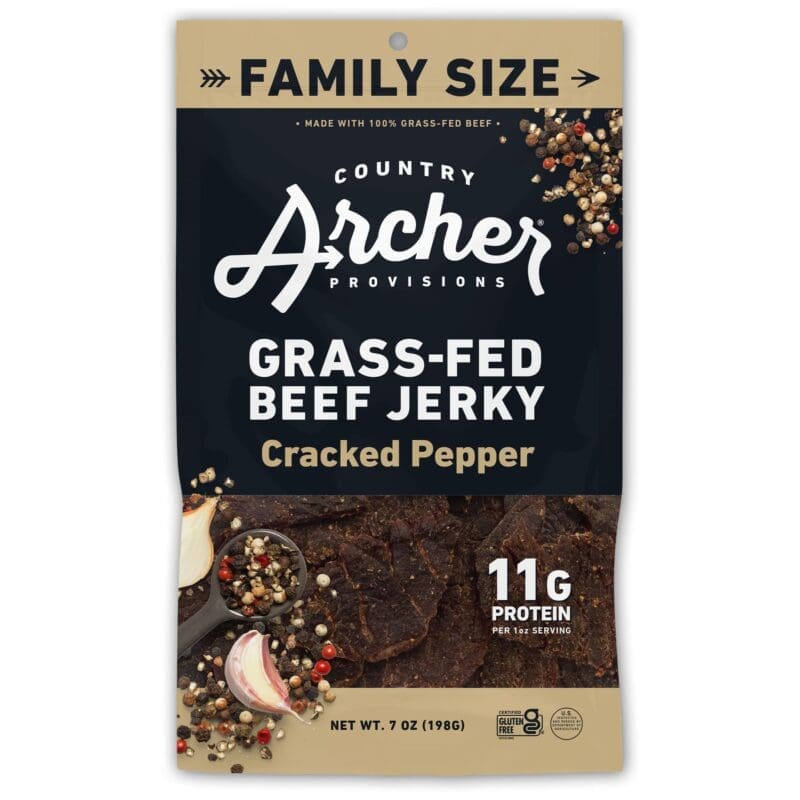 Country Archer Provisions launched Teriyaki Style Pork Sticks at Expo West. The Teriyaki Pork Sticks bring the sweetness of Teriyaki without the soy and gluten that is usually found in the popular sauce. Made with antibiotic-free pork and real chunks of juicy pineapple.
Their Cracked Pepper Beef Jerky, pictured above, is made with grass-fed and-finished beef, cracked black pepper and dehydrated bell peppers. Country Archer Provisions has a wide variety of Grass-Fed Beef and Turkey Jerky currently available on Amazon.
Future Farm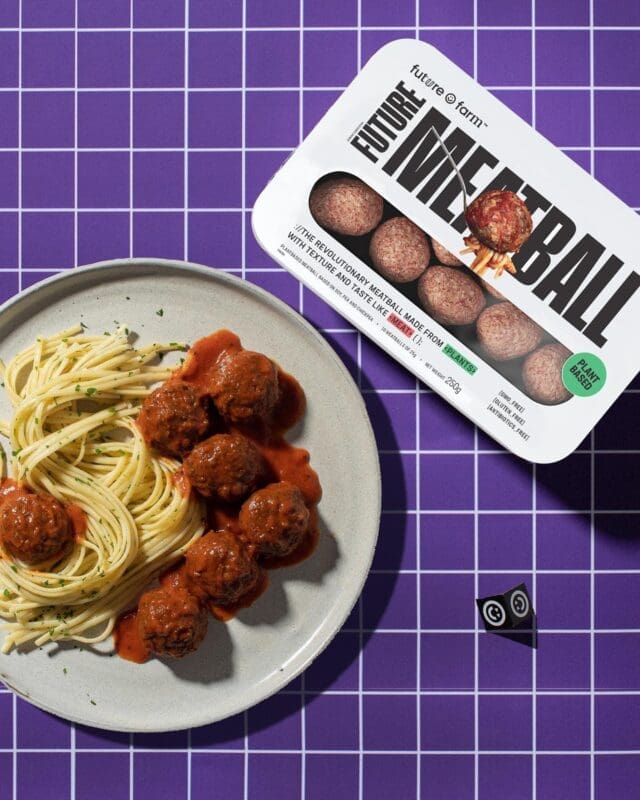 Brazilian founded Future Farm celebrated their U.S. market launch by exhibiting at Expo West. Future Farm is 'more than just a plant-based meat alternative, it's a lifestyle brand that envisions a world where people choose to eat more plants, not animals'. The company's four core products promise to be tasty, healthy, and sustainable. Some of the specialty food products showcased at Expo West include their Future Meatballs, Burgers, and Sausage.
Honey Mama's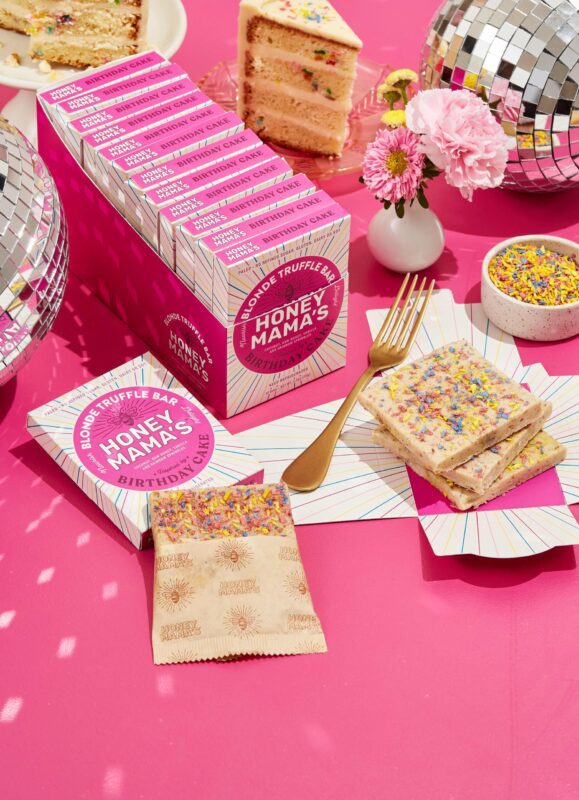 Honey Mama's unveiled their new Cake Series at Expo West featuring their first cocoa-less BLONDE Truffle Bar, Birthday Cake.
Birthday Cake is s the brand's first cocoa-less treat. The bar features creamy cashews, raw honey, and vanilla extract to create a frosting-like indulgence. The Birthday Cake bar is sprinkled with naturally dyed sprinkles. Birthday Cake is now available on their website.
Miyoko

's Creamery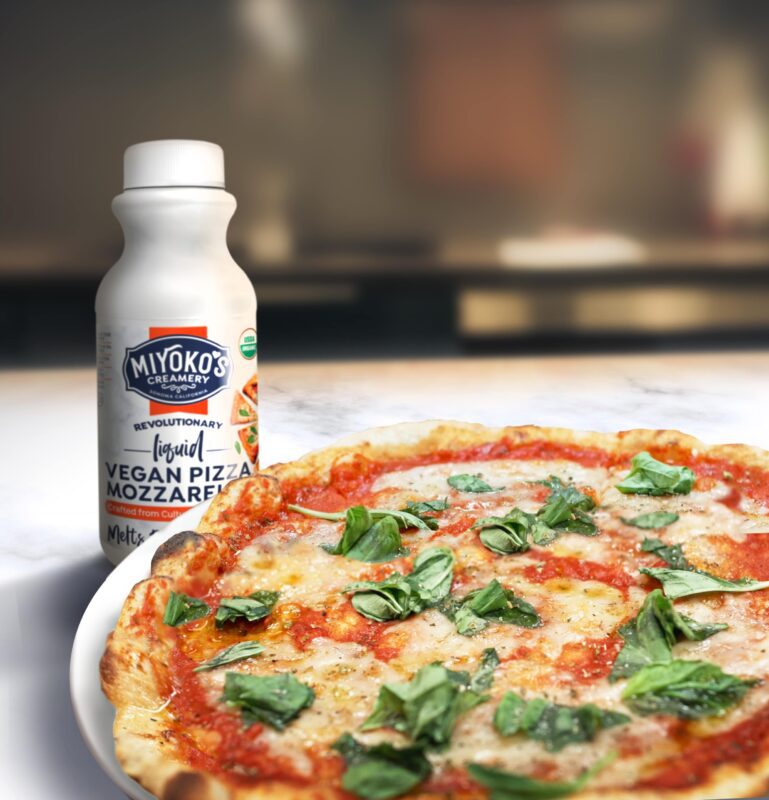 Miyoko

's Creamery showcased their new Liquid Vegan Pizza Mozzarella at Expo West. This new product by Miyoko's Creamery just received the conference's prestigious NEXTY Award for "Best New Product Supporting a Plant-Based Lifestyle".
Their Liquid Vegan Pizza Mozzarella melts, butters and browns better than any other vegan cheese. The cheese is made from organic cultured and fermented cashew milk.
Miyoko

's Creamery was the first to use cultures with nut milks to create cheese on a commercial scale. Additional products include European Cultured Vegan Butter, Butter Oat Milk, and Cream Cheese. 
Natalie's Orchid Island Juice Company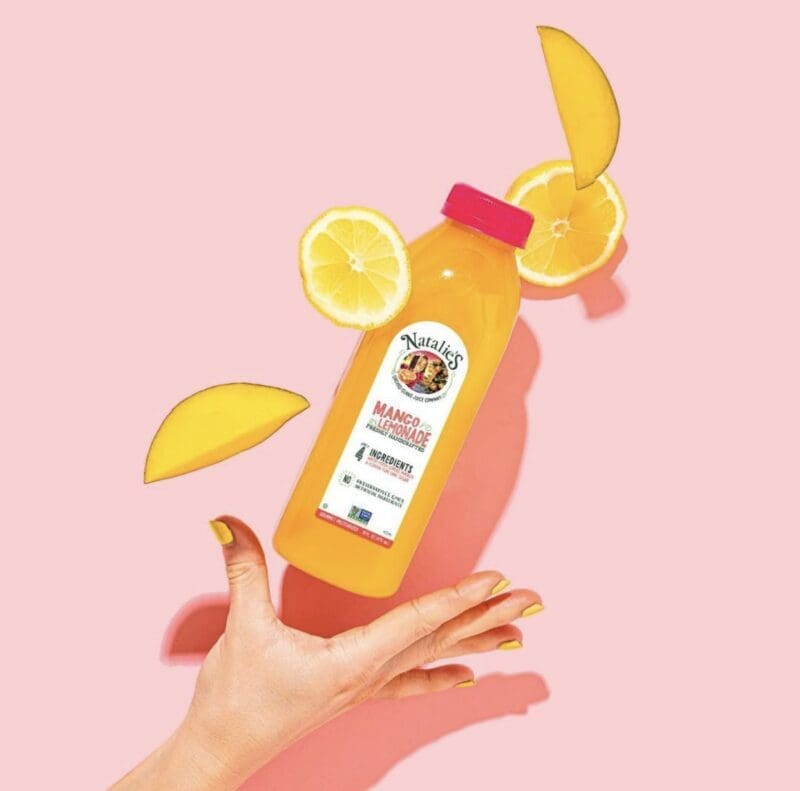 Natalie's Orchid Island Juice Company showcased two new additions to its clean-label, lemonade line at the Natural Products Expo West. The launch highlighted their two new summer lemonades, Mango Lemonade and Guava Lemonade.
As with all of Natalie's juices, the focus continues to be on using the fewest and freshest, plant-based ingredients and minimal processing.
Mango Lemonade is made from water, lemon juice, Florida pure cane sugar, and mango puree.
Guava Lemonade contains nearly 70mg of Vitamin C, 131mg of Potassium and made from only water, lemon juice, Florida pure cane sugar and guava puree.
Available in 16 oz and 64 oz sizes, these new lemonades by Natalie's Orchard Island Juice Company hit the shelves on March 17th.
No Cow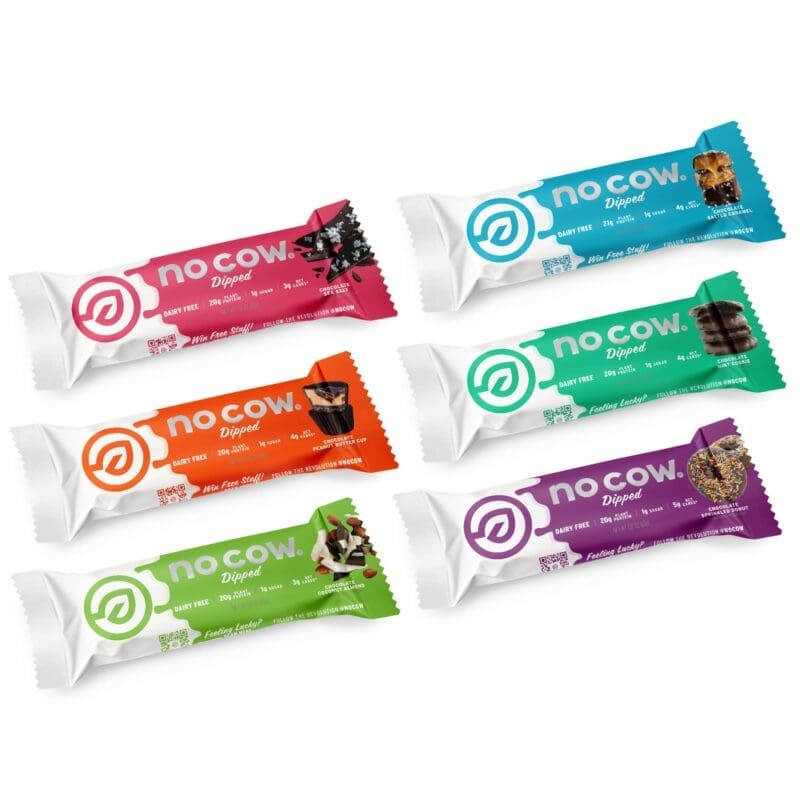 New Dipped Chocolate Protein Bars by No Cow, which launched at Expo West, are made with ingredients such as pea and rice protein. The protein bars offer a rich chocolate texture on the outside followed by doughy softness. Their new bars join their line of dipped vegan chocolate bars like Chocolate Peanut Butter Cup and Chocolate Sprinkled Donut.
Nutiva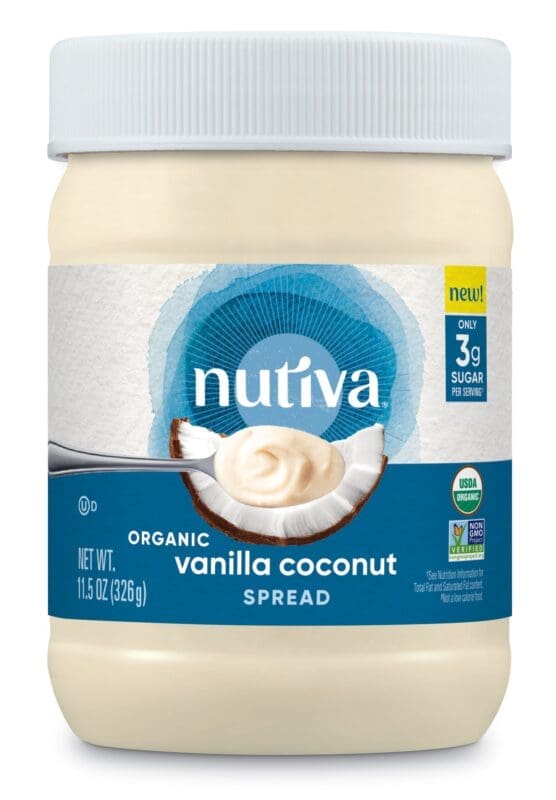 Nutiva Organic Coconut spreads are a clean, low sugar, indulgent snack made with organic, gluten-free and vegan ingredients. Nutiva showcased their three new certified organic and non-GMO varieties at Expo West: Chocolate Coconut, keto–certified Almond Coconut, and Vanilla Coconut.
Whether it's spread on toast, added in smoothies, paired with fruit or enjoyed straight from the jar, Nutiva the perfect sweet snack for the whole family without the sugar rush. Nutiva's other products include a vegan Dark Hazelnut Spread with Cocoa, Buttery Flavor Coconut Oil, Coconut Manna Puréed Coconut Butter, and Shortening.
Truly Grass Fed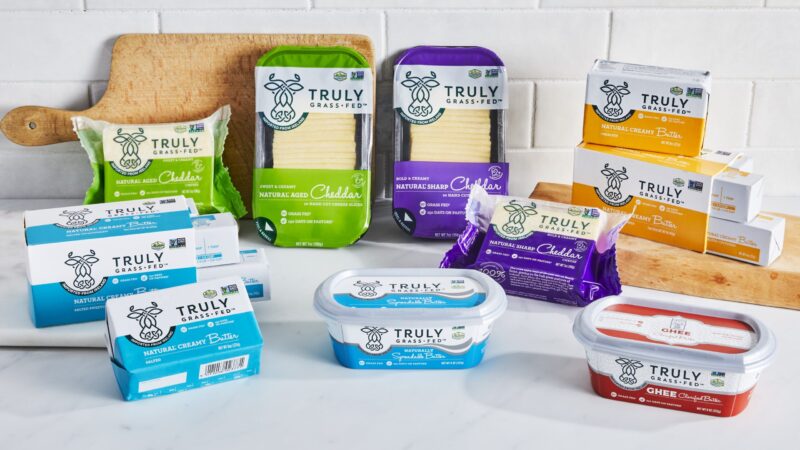 Truly Grass Fed is a sustainably produced Irish cheddar and butter brand made from cows living their best lives outside while roaming the green hills of Ireland. Truly Grass Fed launched their new spreadable butter tub at Expo West. It is made with just two ingredients: cream and salt.
Their co-op of Irish farmers cares deeply about regenerative farming practices which ultimately creates the best cheese. For instance, their cheddar is not dyed orange, and their butters have more healthy fats due to the high-quality grass the cows eat. In addition, Truly Grass Fed supports Slow Food USA/1% for the Planet.