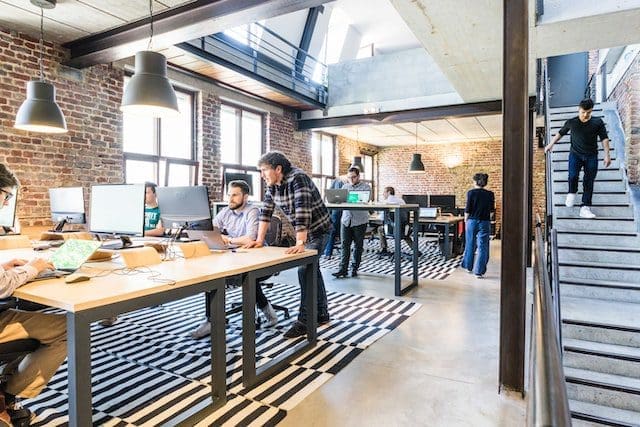 Technology has changed the way we live, work, and play, and the importance of investing in tech is becoming increasingly clear. Tech startups are a crucial part of a diverse investment portfolio, and investors everywhere are looking for new and exciting opportunities. In this short guide, we'll offer some tips on how to choose a tech investment.
Look for a Good Company Culture
When companies have ethical, open cultures, employees tend to be more productive. A company's mission statement is its moral compass. When you consider a tech investment, look for one that's guiding the organization in a good direction.
Companies that create open and welcoming environments for employees are more likely to put investors at ease. If team members are treated with respect, your investment and your input will likely be handled the same way.
Find a Company with the Desire for Growth and Change
Tech investors should focus on companies that never stop looking for ways to improve. Growth and change keep companies relevant, ensure longevity, and increase profits. When considering a tech investment, learn about the company's long-term goals.
Be Prepared
To succeed as a tech investor, you'll need quick and easy access to funding. After all, you wouldn't want to lose an opportunity while waiting to liquidate a CD or pull money from an IRA, and you certainly wouldn't want to waste the startup's time. By getting your finances in order beforehand, you're more likely to find the right investment.
See Investing as a Networking and Mentorship Opportunity
When evaluating a potential tech investment, it's crucial to bring something to the table other than an open checkbook. A significant part of startup investing is helping businesses by offering guidance and introducing founders to others who may be able to aid in the company's growth.
Be Patient
While many get into the tech field with hopes of making quick cash, it doesn't always work out that way. It can take five years or more to see returns from a startup investment, which is why mindfulness and patience are essential.
Other than patience, investors should understand that startups need a plan in place. Whether the founder intends to sell the business to someone else or take it public, every tech startup should have an escape plan. If you're unable to wait for returns or the company doesn't have a plan, reconsider the investment.
Diversify
A high percentage of startups fail, and tech companies are no exception. Therefore, sensible investors should diversify their holdings by participating in several tech projects. When successful businesses get into the tech field, they cover the losses of unsuccessful companies.
Look at the ROI
We've saved the most important tip for last: don't invest in a tech startup without knowing its ROI potential. If there's no chance of a profit, why invest? Grand visions and lofty claims don't make a company successful. If the startup's founders can't tell you why they're in the business or how they'll achieve their goals, it's best to look elsewhere for opportunities.
Follow These Tips for a Greater Chance of Tech Startup Investment Success
Investors are the heart of a company, especially in the tech world. Be sure to do your due diligence and remember that a certain level of risk is necessary for growth. By following these tips, investors can increase their likelihood of success.