Filipinos are known for their love of style and luxury. With a country rich in diverse culture and natural resources, it's no wonder the Philippines is home to some of the most incredible ways to live a luxurious life.
But despite the many options available, only a few people know how to make the most of them. If you're one of those people who aspire to live a luxurious lifestyle but don't know where to start, here are some of the best ways to enjoy a lavish lifestyle in the Philippines.
Invest in Fashion
One of the best ways to add style to your life is to wear fashionable clothing. The Philippines has a competitive fashion industry that offers a wide range of stylish and trendy clothes. You can find some of the world's top fashion brands in the country and local designers who create unique and beautiful pieces.
Whether you're looking for everyday wear or something special for a night out, there's sure to be a style that suits you. And with so many options available, you can easily find clothes that fit your budget. However, keep in mind that the Philippines is also a tropical country.
That means the weather is hot and humid all year round. As such, it's essential to wear comfortable and breathable clothes. Linen and cotton are great fabrics to opt for as they keep you cool throughout the day.
In addition to clothing, you can also find a wide range of accessories and cosmetics to complete your look. From designer handbags and shoes to the latest makeup products, the Philippines has everything you need to style yourself from head to toe. So, investing in these pieces is a great way to upgrade your look and add more luxury to your life.
Explore Different Places
Another way to inject style into your life is by traveling to different places within the Philippines. The country boasts countless stunning landscapes and seascapes that are a sight to behold. And with various accommodation options available, you can easily find a place to stay that fits your budget and needs.
Whether you spend a couple of days lounging on the sandy beaches of Boracay or exploring the UNESCO rice terraces in Banaue, plenty of options are available to help you unwind and relax. And if you're looking for a more active vacation, you can go hiking, biking, or even whitewater rafting in one of the many national parks in the country.
With so much to see and do, exploring the Philippines is a great way to add excitement and adventure to your life. And it's also a great way to learn more about the country's rich culture and history. As a result, you'll be able to return from your trip feeling refreshed and invigorated.
Dine in Style
Food is an essential part of Filipino culture. And with a wide range of local and international cuisines available, the Philippines is a food lover's paradise.
From street food to fine dining, there are plenty of options. And with various restaurants across the country, you're sure to find something to your taste. You can also find a wide range of food delivery services that bring delicious meals to your doorstep. So, these services are worth checking out if you're looking for a hassle-free dining experience.
And when it comes to drinking, the Philippines has plenty to offer as well. The country's tropical climate provides abundant fresh fruits perfect for making juices and cocktails. You can also find many local and international beers, wines, and spirits to enjoy. With these, you won't be disappointed if you're looking to relax with a refreshing drink or party the night away.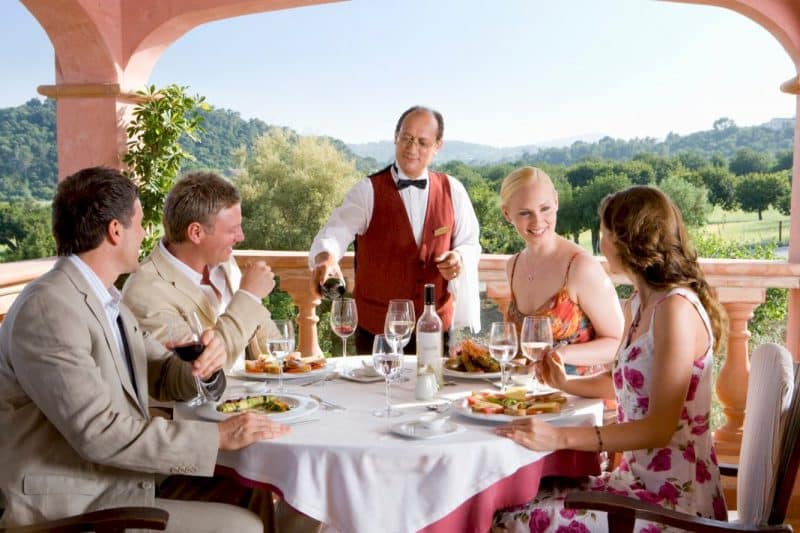 Choose a Luxurious Residence
Of course, you can't live a life in style without a place to call your own. And in the Philippines, you're spoilt for choice when it comes to luxury residences.
For instance, if you're looking for a breathtaking view, you can opt for a penthouse unit in Makati and enjoy one of the country's many skyscrapers. A condo for sale in Manila provides easy access to the city's many businesses and attractions. And if you're looking for a more laid-back lifestyle, you can choose a house in one of the country's many beach towns, such as Batangas, Puerto Galera, or Bohol.
No matter your preference, you're sure to find a luxury residence that suits your needs and lifestyle. And with the right property, you can easily add more style and sophistication to your life.
So, there you have it. These are some of the best ways to live a luxurious life in the Philippines. By following these tips, you can easily upgrade your lifestyle and enjoy all that the country has to offer. Try out these tips today and start living your best life.