In the delightful world of creativity and confections, we recently had the pleasure of sitting down with Joanne Spataro, the mastermind behind Dawlcakes. Spataro is not only an accomplished writer but also a passionate baker, and she's found a way to bring these two seemingly distinct paths together in the most enchanting manner.
Her journey into the world of baking was spurred by her desire to bond with her daughter and create something special together. From a Baked Alaska with a doll hidden within to a thriving business, Joanne's doll-inspired cakes, are quickly becoming the regular centerpiece of birthdays, Bar/Bat Mitzvahs, anniversaries, and more.
Spataro shares her back story, the meaning behind the name "Dawlcakes", and even a sneak peek into her upcoming baking book and decorating kit.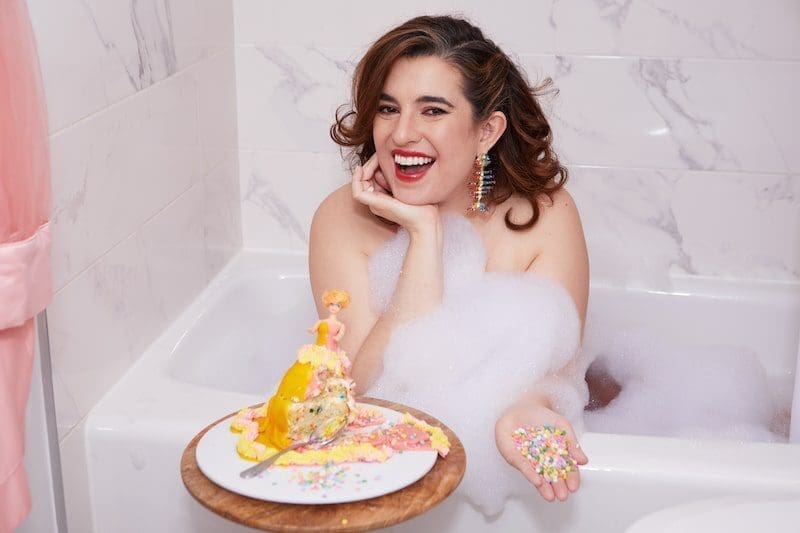 Tell us more about your background as a writer and a baker. How perhaps do these two paths merge?
I've been a working writer since I was 13, started as a movie critic, became a freelancer, then an author, and now I'm also a writing coach. Life was good. When I became a mom, my writing life remained one of my greatest escapes, but became a drawback for my four-year-old, who didn't like that I was "working." The thing she did like, though, is when I was baking. So, I rediscovered my love for making cakes when we moved into a new apartment with a great kitchen. 
When my daughter's 3-K class celebrated 50's Day for the 50th Day of School, I decided to make a Baked Alaska, but not just any Baked Alaska: One with a doll in it! I froze three layers of ice cream and baked a vanilla cake. The next morning, I covered this in homemade Italian meringue. Then my manny (man nanny), Colin, set it ablaze with his blowtorch. When we walked into my daughter's classroom, the kids were in awe of the cake. That's where the spark for Dawlcakes started: a desire to do something that included my daughter and made work fun.
Then, I wanted to make a smaller doll cake. One night while I was scrolling on my phone, I found vintage pans and little dolls to match. It was the best 44 bucks I ever spent. Since that time, I realized that amusing my daughter with these cakes has turned into an actual business. Now I'm doing pop-ups, celebrations, and writing my next book about these Dawlcakes. Who knew?!
How did you choose the name Dawlcakes? Why is that name so meaningful for you?
Well, I was packing up after one of my pop-ups, and in the routine of just putting things away, I heard myself say "dawlcake" instead of "doll cake." I realized I put the emphasis on "dawl," like "bawl" or "y'all." It made me laugh, so I decided that was the perfect name for my company. Everyone called them doll cakes and I couldn't think of another, completely different name, so this accidental discovery fit the bill.
The name has grown to mean a lot to me because it also represents a gender inclusivity. Like, everyone and anyone can be "a dawl." You're a dawl. They're a dawl. He's a dawl. She's a dawl. It really is a great way to honor ourselves, and of course it's fun to say. It makes everyone feel like they're all a part of the "Dawlhouse."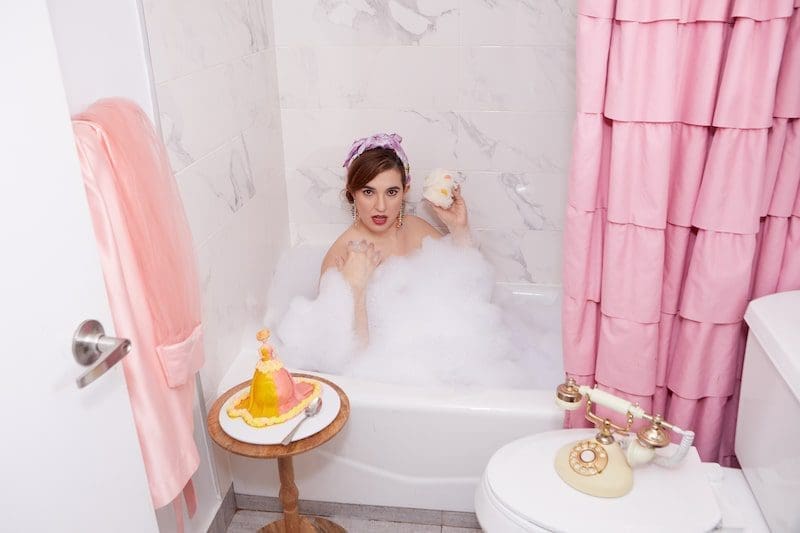 What is your favorite type of cake to bake? To eat?
Oh, I LOVE eating confetti cake. There's nothing better than rainbow sprinkles. They make everyone happy, kids and adults alike. It's so fun to make because it's so easy. Now, my favorite cake to bake is a princess cake. It's made up of layers of homemade custard, jam, and whipped cream in a Genoise sponge, and then wrapped in marzipan. That's the recipe that launched Dawlcakes, so it's close to my heart – and stomach!
Please share some recent parties/events you have done and the planning process behind it.
In June, I made 40 Dawlcakes for a Bat Mitzvah! It was thrilling to hand out all of these cakes to happy screaming people. I also hosted two Dawlcakes Decorating Parties in Amagansett at this adorable children's boutique, Pink Chicken.
I also loved showcasing the dawls at the Haven House event in August in the Hamptons. The first day featured Dawlcakes decked out in all shades of pink. The next day, we did a whole tennis motif to welcome iconic tennis players and celebrate the start of the U.S. Open.
The way I start planning a party: I consider the flavors of the cakes. What are people going to love at this party? What's the theme? How do I want people to feel when they're enjoying a slice of cake? The planning process often starts with me taking a walk in my neighborhood, looking around at different shops, getting inspiration. It can be a piece of fabric, the color of some stoneware, a decorated store window, something will get me inspired.
Once I have an idea of what the dawls should be wearing, I go to my favorite bakery supply store, NY Cake, and start gathering ingredients and decorations. It all builds on each other. I have created a display ledge in my apartment where I keep my dawl ideas, sort of like my own Saks Fifth Ave window.
Tell us more about your new Dawlcakes Decorating Kit! How can people order the kit?
The kit is a gamechanger for parents looking to do a fun craft/kitchen moment with their kids. It includes a bag of dry ingredients, a doll-size pan, a dawl, a recipe booklet, a QR code that gives you access to my library of cake recipes and videos, and we're currently adding a decorating tip with delicious pre-made frosting in your choice of color. One kit, all the possibilities! People can preorder the kit to be delivered or picked up in time for Christmas here.
Could you give us a sneak peek inside your new baking book that will accompany the Decorating Kit?
Yes! I'm working on my new book of little bakes and easy entertaining ideas that will make your friends just a little bit jealous. I'm very excited for people to get this book. Especially as parents and/or the aunts/uncles of little kids, you're going to want this repertoire of easy bakes, both sweet and savory, at the ready for any parties or get-togethers. I believe that if you have a gorgeous cake and a few easy yet gorgeous snacks at the ready, your party will be a hit. No need for elaborate decor or a boatload of food. A cake and a few bites will make you a star.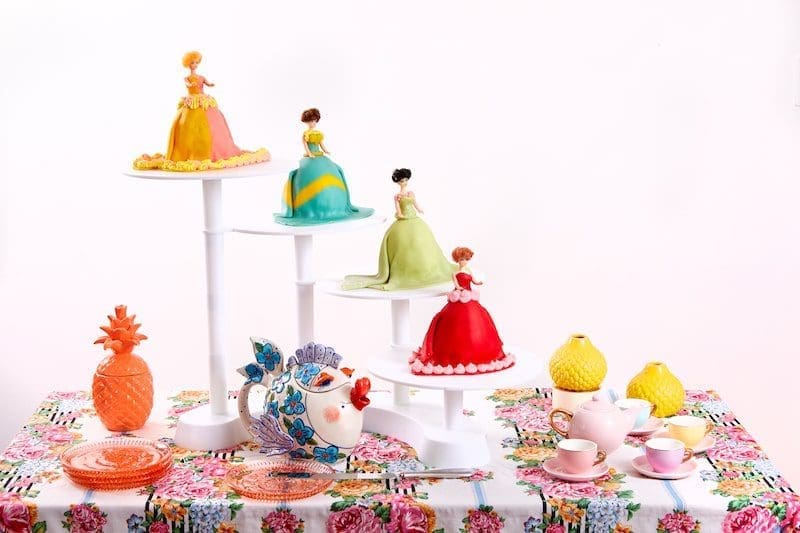 How can people reach out to you?
Follow us on @dawlcakes on Instagram and, for order and party requests, email us at dawlcakes@gmail.com.