Maple Sugar Festival Weekend took place on Saturday and Sunday March 7th and 8th at the Stamford Museum and Nature Center. Guests were treated to exhibits of all kinds, live music, and an all-day pancake cafe. The Stamford Museum and Nature Center is always a great place to spend a day with 80 acres of hiking trails, a scenic meadow for picnics, and an ever-changing exhibit in the gallery, however, the addition of the Maple Sugar Festival activities made for an even more exciting day. Each of the main museum buildings offered something special for the festval.
Knobloch Family Farmhouse and Fedele Family Plaza
The Knobloch Family Farmhouse and Fedele Family Plaza was the location of the popular All Day Pancake Cafe, where guests could purchase pancakes, coffee, and doughnuts made with local maple syrup. Live music was performed in the cafe on Saturday. First County Bank offered guests complimentary face painting and free popcorn.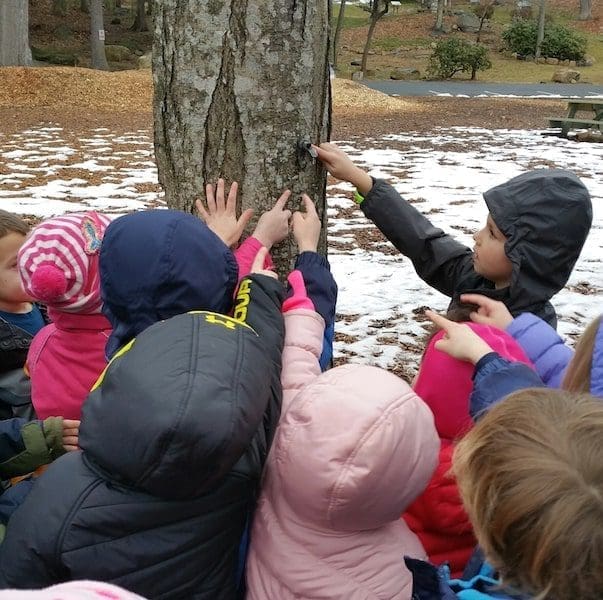 Bendel Mansion
The Bendel Mansion boasted the Maple Sugar Festival's first-ever sock skating rink, a children's game zone, planetarium shows, and a local artisan market. Bendel Mansion is also home to the gallery, which featured "A Life in the Wild", a photography series by Thomas D. Mangelsen which showcased breathtaking moments in nature and some of the world's most iconic wild animal species in their natural environments. Mangelsen's exhibit will be on display until March 15, 2020.
Maple Sugar/ Maple Syrup Demos
Several maple tree tapping and maple syrup production demos took place at the Maple Sugar Festival. Modern maple demonstrations were one offering showcasing how small farms produce maple syrup for retail today. For history buffs, there was also a demo of Native American methods for collecting maple sugar and colonial methods for creating maple syrup. A tree tapping demo was also available.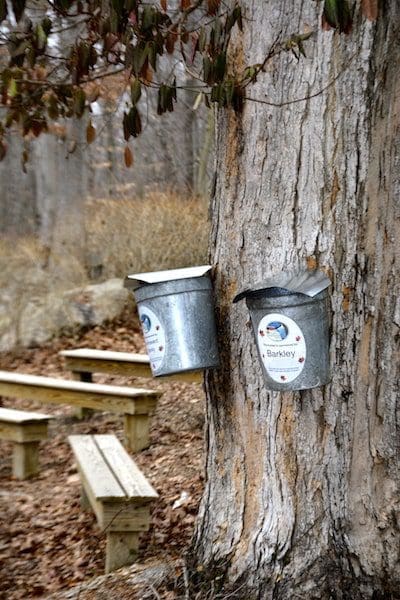 Heckscher Farm
The Stamford Museum and Nature Center's Heckscher Farm is home to so many adorable animals! Cows, pigs, sheep, duck, and llamas call this farm home. A pair of river otters seemed to be the crowd favorite. Guests delighted in watching them swim and play. An exotic animal demo was also available in the Overbrook building.