Centering vacations around beverages isn't uncommon. Folks traverse the globe to visit wine regions in California or to sample the beers Belgium has to offer. If you are a fan of cocktails, a trip to Dallas to experience Dallas's Margarita Mile may be in order. The city is, after all, the birthplace of the frozen margarita machine.
Whether you prefer yours shaken, stirred, or frozen, the Dallas's Margarita Mile offers all of the above in a pub crawl sort of way. Although it's a collection of restaurants and not a physical mile, each location in Dallas includes a traditional margarita, while others go off-script with specialty creations. 
Traversing the route is straightforward. Just download the app, check-in at the various locations, and drink up! As a bonus, you can earn branded gifts at multiple levels. As far as the margaritas themselves, there are quite a few exceptional ones along the mile. Here are a few favorite cocktails that are definitely worth their salt. 
The Rustic: Rimy Rita
If you like your margaritas doubly chilled, the Rimy Rita at The Rustic truly delivers! This frozen concoction consists of lime tequila, Cointreau, and raspberry liqueur, all topped with a sangria popsicle. It's beautiful to look at. But don't stare too long if you want to enjoy this treat in its icy state. 
Gloria's Latin Cuisine: Ginger Margarita
Not only is this drink delicious, but it has the perk of being made in a fantastic venue. Gloria's Latin Cuisine sits in a converted firehouse in the Bishop Arts neighborhood. The neighborhood is vibrant with history and evokes a relaxed, urban feel. It's the ideal location to enjoy this beverage made with Casamigos Silver Tequila, agave nectar, fresh ginger, and lime juice.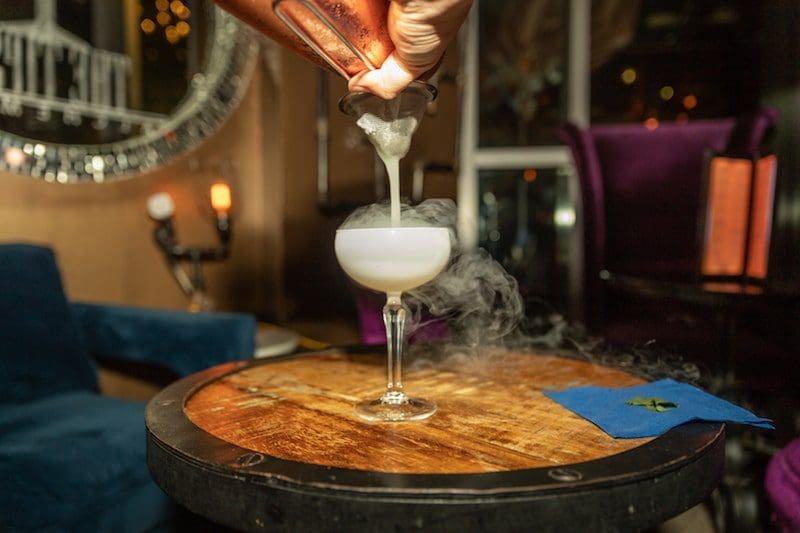 The Tipsy Alchemist: Loca Rita
Alchemy is the ancient forerunner of chemistry, but everything about The Tipsy Alchemist's Loca Rita screams modernity. The flavor combination creates an explosive mix for the palette. It is crafted with Piña Loca Pineapple tequila, nitrogen cilantro, triple sec, jalapeño reduction, Peychaud's bitters, and fresh lime juice. 
Mariano's Mexican Cuisine: The Mariano
To cap off your trip down the Dallas Margarita Mile in Dallas, head to the place that started it all in the icy margarita department. As the birthplace of the machine that makes these frosty confections, Mariano's offers several frozen margaritas. Flavors include strawberry, mango, and sangria. Its namesake, The Mariano, is a smooth, relaxed, hand-shaken version of the classic margarita.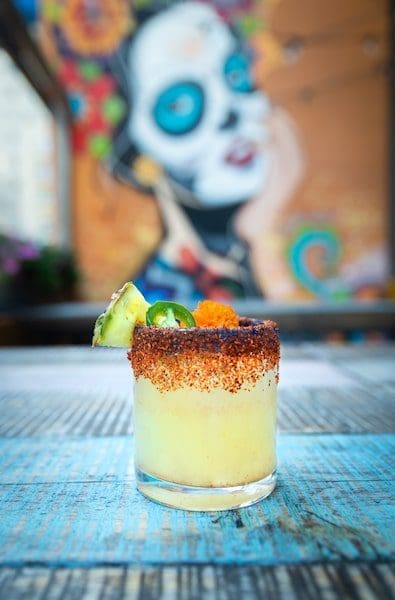 Additional stops you may want to consider along the Dallas's Margarita Mile include La Ventana, Revolver Taco, Beto & Son, and Wild Salsa. Wild Salsa's signature margarita is pictured directly above.