Creating delicious fare is one thing, but if someone can make food beautiful, it takes the experience to a whole new level! In fact, if life really is like a box of chocolates. It is best lived inside one by Kate Weiser Dallas Chocolates, one of many great food-focused spots to visit in Dallas. Her chocolate confection flavors, and artistry never disappoint. 
The signature of Kate Weiser Chocolate Dallas is its hand-painted bonbons, which are miniature works of abstract art. Adorned with splatters, variegated color patterns, and lines of chocolate, it's no small feat to craft these tiny masterpieces. Unlike anyone would suspect, painting the bonbons is the first of many steps.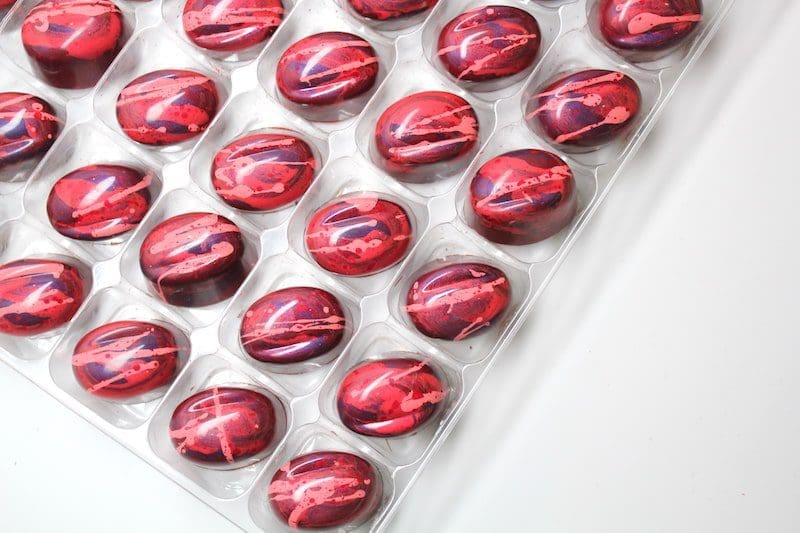 The Chocolate Making Process
Making the candies is a six-day process. Day one involves buffing the molds to ensure that the pieces have their signature shine. On day two, each well is hand-painted with a signature pattern to give a glimpse of what is inside the finished product. Then, the outer chocolate shell is poured to create a cavity. The next day, the cavity is filled.
Capping, or placing the bottoms on each piece, occurs on day five. On day six, the candies are tapped out of their molds to complete the delicacies.
Because of the handmade nature, each piece looks slightly different, while the quality of the flavors remains consistent. Variations like Red Wine & Berries, Peanut Brittle, Strawberry Basil, and Lavender Apricot combine into boxes of six, 15, or 35. These are ideal for holidays, corporate gifting, or consuming at home.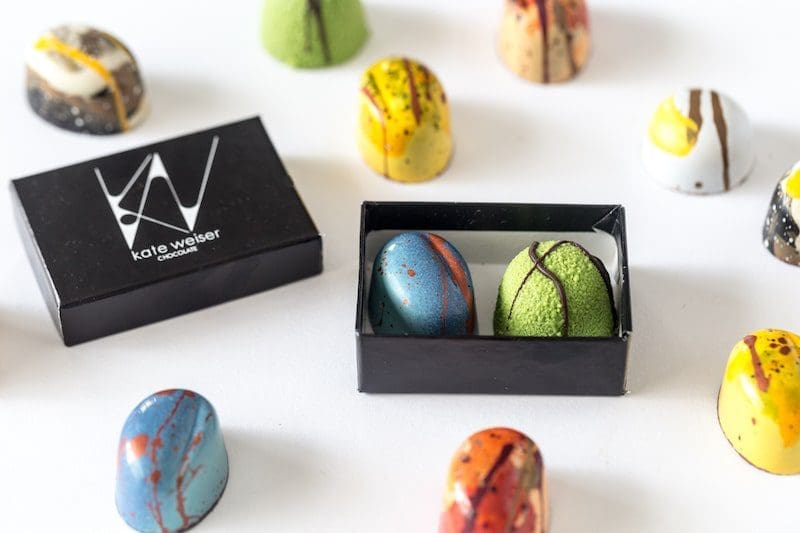 The Journey to Dallas
As far as training, Weiser attended California Culinary Academy in San Francisco. She subsequently went to her home state of Kansas to work under a pastry chef and a James Beard Award winner. Her journey then took her to Dallas, where Weiser enhanced her pastry skills and began working with chocolate.
After much experimentation and going far beyond the mere tempering skills she learned in culinary school, Weiser created her unique style and founded Kate Weiser Chocolate in 2014. 
Now with three Dallas-Fort Worth area locations, a partnership with Neiman Marcus, and making it on Oprah's list of favorite things, Weiser's anomalous flair has brought her recognition and a loyal customer base.
The secret to her success boils down to creativity. It also encompasses exciting flavor combinations, and the beauty of the pieces, of which even Forrest Gump's mother would approve.