This summer, East End's popular Montauk Beach House launched Beach House Grill, a new and elevated food and beverage at this Montauk staple. Beach House Grill brings an upscale yet relaxed vibe to the heart of Montauk.
Music, great food, and plenty of sunshine and space await guests either staying at the hotel or are dining at the restaurant.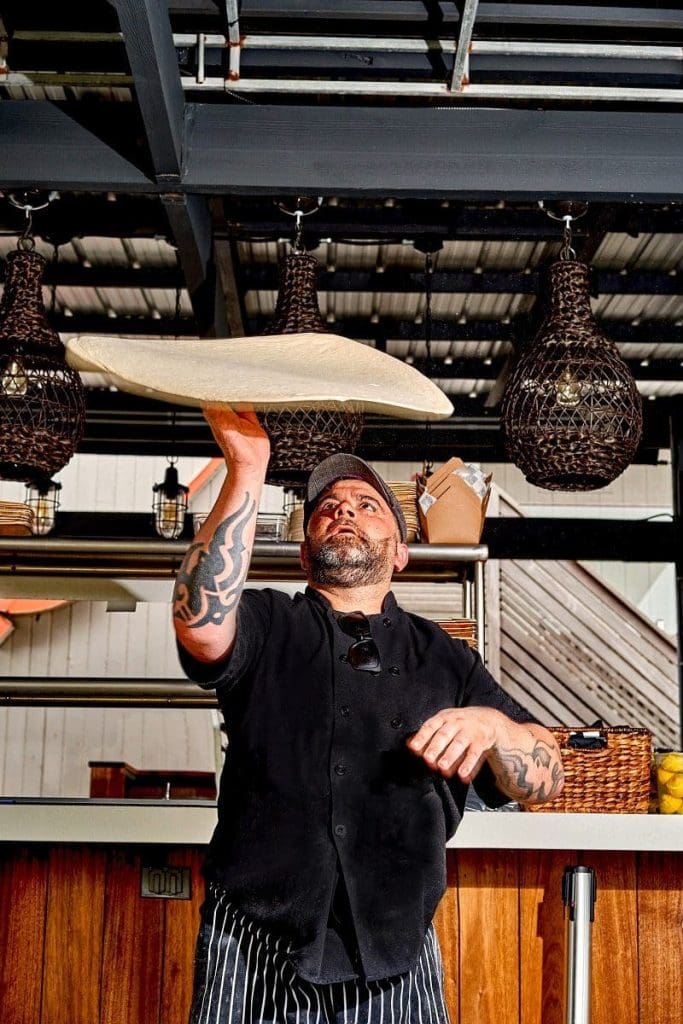 Meet Montauk Beach House's New Chef
It is with their new Executive Chef Salvatore Olivella that Montauk Beach House launched Beach House Grill. Chef Olivella brings more than 20 years of international experience in the food and hospitality industries. His specialties include Mediterranean Italian Cuisine, and of course his Roman Style Pizza.
Originally from Naples, Italy, he has become a master of the New York pizza scene. He has opened renowned gourmet artisanal pizza restaurants such as Pie By the Pound, L'Asso Restaurant, Blu Chelsea Restaurant & Bar at Indigo Hotel in Chelsea, Rossopomodoro/Eataly NYC, Danny Meyer's Marta (Union Square Hospitality Group), Serafina (Serafina Restaurant Group), and many others.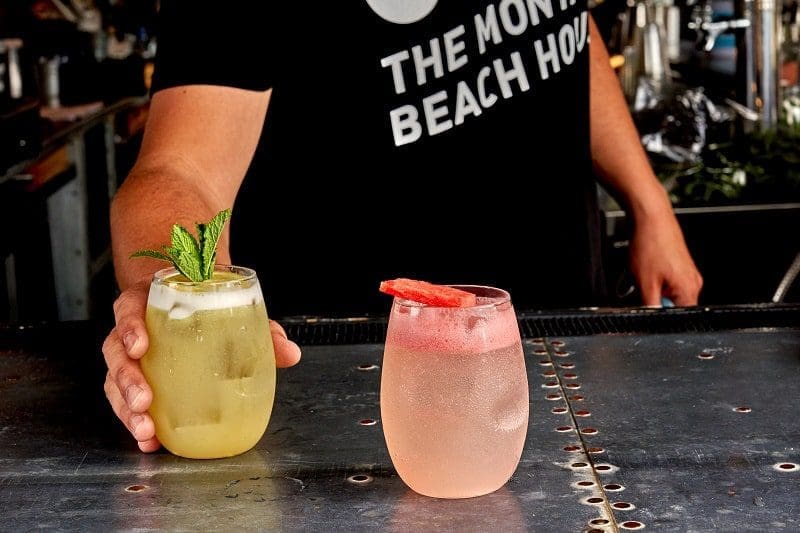 Cocktails
Standout drinks crafted by their ever-talented bar staff include:
Strawberry Fields: Belvedere Vodka, homemade strawberry puree, fresh mint, lemon & splash of bubbles
The Botanical Spritz: Choose between Ketel One Botanicals Cucumber-Mint, Peach-Orange Blossom, Grapefruit-Rose
Pineapple Express: Papa Rum, pineapple juice, cream of coconut & fresh squeezed orange juice
Cocktails are also available in one liter pitches for the table. Most cocktails are also available without alcohol. A wide selection of wine, beer, and champagne is also available.
The Brunch Menu
Roman Pizzas, fresh Mediterranean style dishes, and grilled specialties make their appearance on the menu.
Highlights include:
Thin Crust Focaccia and Whipped Ricotta
Watermelon & Feta Salad
Tuna Tartare with Mango-Guacamole and Cilantro
Greek Avocado Toast
Spaghetti Carbonara (pictured below)
Pizza Truffata with caramelized onions, mixed Italian cheese and fresh truffles. 
Pizza Diavola with fresh mozzarella, Brooklyn pepperoni, spicy honey, and red pepper flakes.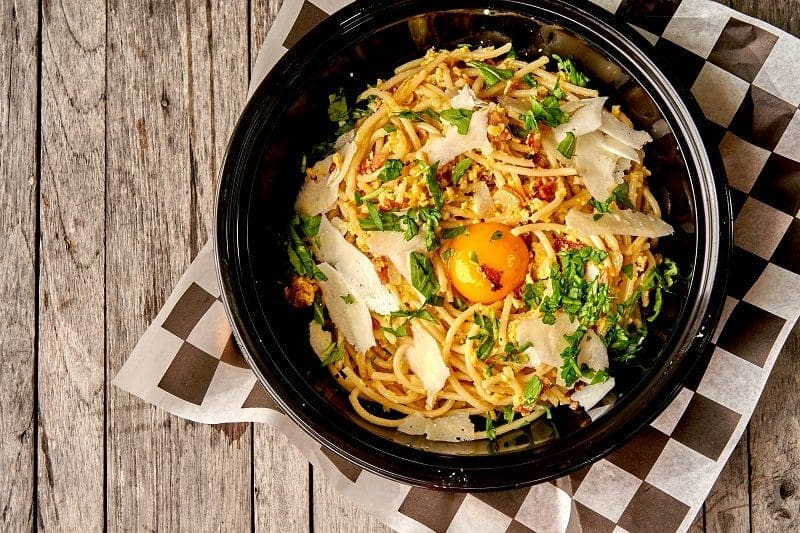 Beach House Grill's Hours and Information
On Wednesdays, the Beach House Grill hosts a pizza happy hour with half price pies.
On Sundays, they will be hosting brunch from 11am-5pm. Reservations are required in advance. These reservations may be via Resy. All reservations are limited to ten guests.
Beach House Grill is open Thursday and Monday 12-10pm, Friday and Saturday 12-11pm, and Sunday 11am-5pm. Dishes on the menu are also available for takeout.