Ashley Hensley, the Founder of Seecaas, has lovingly combined her passion for design with philanthropy. Seecaas sells a beautiful collection of feminine flats and Hope bracelets. From the design of her signature Ella Flat to the creation and efforts behind The Seecaas Hope for Adoption Foundation, Hensley's mission is to provide financial relief to families wishing to adopt.
Did you know, for instance, that adoption can cost $40,000? That is a potentially significant roadblock for most families that Hensley wishes to help curtail.
In our recent interview with Hensley, we discuss everything from the design concept of the Ella Flat, travel inspirations, and how the barriers of adoption can eventually mold into bridges.
How did you decide upon the design for the Ella Flat?
The design for the Ella Flat came to me because I wanted something that was stylish yet comfortable. Being a working mom and always on the go, these were perfect because they can go from day to night and are comfortable so you can wear them all day.
I also knew that I wanted it to somehow be connected to adoption. Our final design of the Ella Flat truly is designed all around adoption. I'm so happy we were able to incorporate so many elements that tied us back to something so dear to my heart.
You'll notice there are triangles incorporated in multiple places. The triangles represent the adoption triad which consists of the birth parents, adoptive parents and the child. The removable insole is woven with cascading gold triangles. The bottom of the shoe also features a glittery gold detail. The cap toe of the shoe comes to a triangle-like point as does the sweetheart dip on the top of the foot! Triangles are the sign of the adoption triad, the birth family, the adoptive family, and the child.
Where are some of your favorite places to wear them?
I love wearing my Seecaas everywhere! They're so perfect for when you're on the go, out for the evening or even just lounging around your house! I think I have worn mine almost every day since Seecaas were released!
If you could travel to anywhere in the world with your Ella Flat, where would you go and why?
I would definitely choose New York City! It is one of my absolute favorite places in the world and as a designer has inspired me so much. I can't wait to be able to go back and walk the streets in my Seecaas!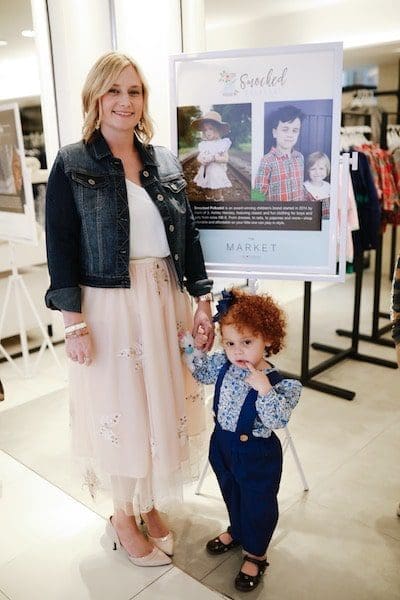 What are some lesser known barriers when it comes to adoption?
I would say some of the lesser known is how long you have to stay in the state you adopt from due to ICPC (Interstate Compact on the Placement of Children) laws. We had no idea with our first adoption of our son that we would be in Florida for 3 weeks before we could travel back to Virginia. That was one of our biggest shocks. Although it was incredibly worth it, it was difficult being away from home for that long.
How could those barriers become bridges?
I feel it could absolutely be a bridge because as a family you're given the opportunity to have that wonderful bonding time while you are there — without distractions from work or anyone visiting. It is just you and your family. So I tell everyone to thoroughly enjoy and connect in that precious time!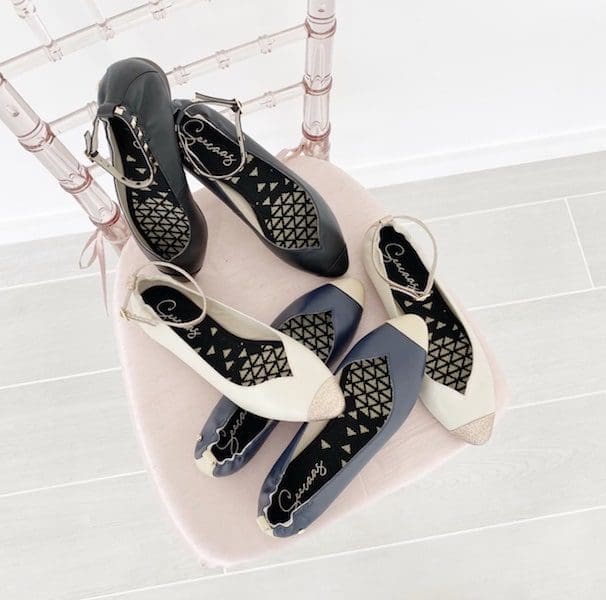 What are some inspirational stories that you have heard that are connected to the Seecaas Hope for Adoption Foundation?
Seecaas Hope for Adoption began its grant selection process last year in November of 2019. We'll currently be giving the grant to two families per year, one in November and one in May. When we made that first ever phone call to the recipients in November. It was one of the best feelings — they were so very thankful! We will be calling our second recipient this month and we are so excited to do so!
In addition to her philanthropic efforts with the Seecaas Hope for Adoption Foundation, until the end of May 2020, Seecaas is be partnering with Feed the Children. Seecaas's mission is to support them in their efforts to supply healthy meals and hygiene products to children and families in need during the COVID-19 pandemic.