The 2020 edition of Taste of Fairfield Winterfest at the Brooklawn Country Club took place this past Sunday, January 26th. Area restaurants, distilleries, breweries, bakeries, and coffee roasters gathered at the elegant Brooklawn Country Club in CT to showcase their finest wares. Some fun features included an 8-lane bowling alley, live comedy routines, and a VIP lounge for those seeking added luxury.
Restaurant Vendors
There was no shortage of memorable bites at Taste of Fairfield Winterfest. Fairfield Social, Old Post Tavern, Little Pub, Blind Rhino, and Whiskey Barrel served American style classics with a twist, while Artisan and Rive Bistro served modern French fare. Nordic Fish and Lobstercraft represented the local seafood scene while Puerto Vallarta offered authentic Mexican cuisine and Shu restaurant provided authentic Chinese Szechuan Cuisine. The Brooklawn Country Club's in-house kitchen and Sturges Ridge of Fairfield's Executive Chef offered samples of their menus as well.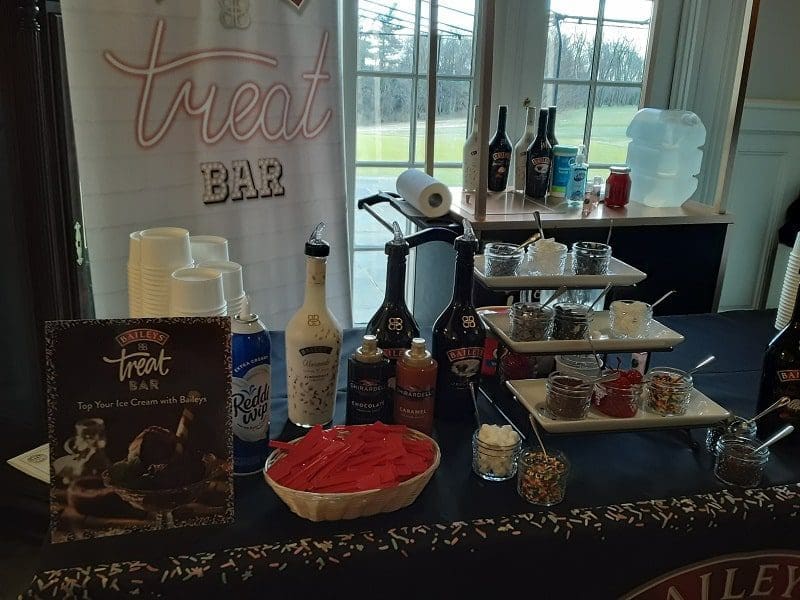 Bakery, Coffee, and Provisions Vendors
Local bakeries and coffee shops were well represented. Shearwater offered samples of their small-batch roasted organic coffee. Stani dairy provided samples of their tasty yogurt and B.D. provisions showcased a sample of their curated selection of teas, coffees, spices, snacks, olive oils and more. Those with a sweet tooth could enjoy Billy's Bakery from Fairfield, CT and Baked and Sauced, a mobile bar and bakery operating out of a vintage 1968 air-stream. Moon Rocks gourmet cookie company was also in attendance, offering their customized confectionery gifts that can be shipped anywhere in the country.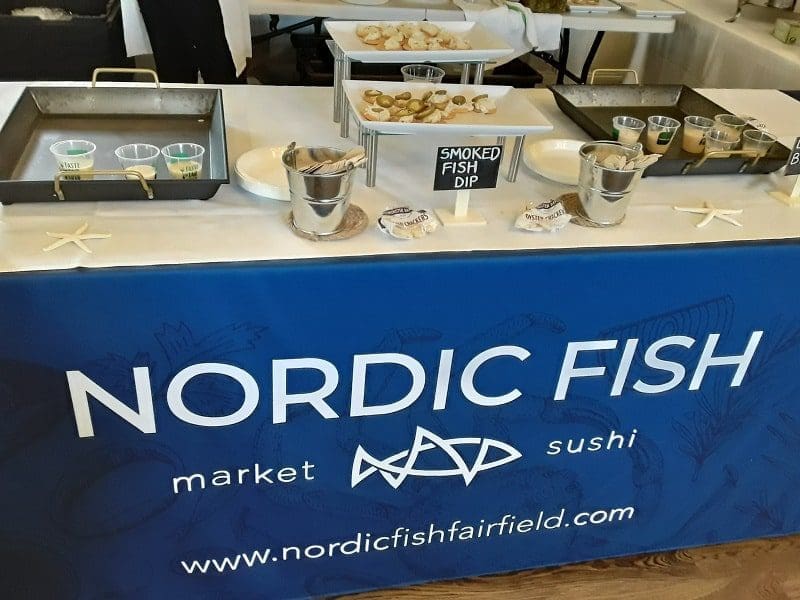 Beverage Vendors
Some amazing local distilleries and breweries spent the afternoon at Taste of Fairfield Winterfest. Fifth State Distillery offered unique flavors such as celery vodka and nutmeg water in addition to classics like barrel proof bourbon, gin, and limoncello. Peony Vodka offered their unique wheat vodka flavored with a subtle peony flower tincture and Zelus Beer Company poured three of their most popular brews and shared the happy news to sports/outdoor enthusiasts that beer has electrolytes. Litchfield Distillery offered their barrel-aged gin, vodka, bourbon, and canned cocktails.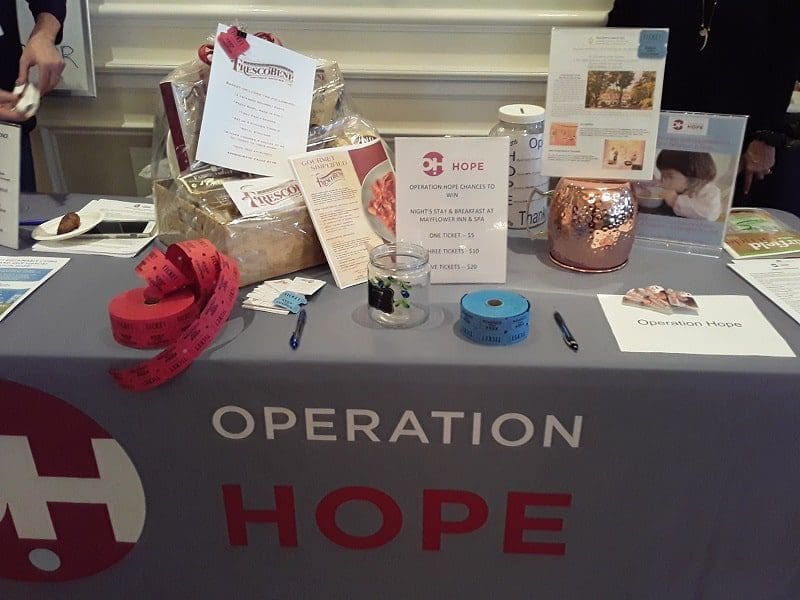 Looking for more winter events in Connecticut? Check out the CT Winter Wine Trail.