Wine enthusiasts, this one is for you!
On Sunday, January 19th, winemaker Roman Roth hosted the Extraordinary Merlot Library Wine Dinner at Wölffer Kitchen Sag Harbor. The dinner began just after 6pm, giving guests time to mix and mingle, and meet the host. The Wine Dinner, which lasted for three hours, flew by as guests as swirled, sipped, relished in laughter and unique library of wine. Each glass, enticing, attractive and surprisingly distinctive through the years.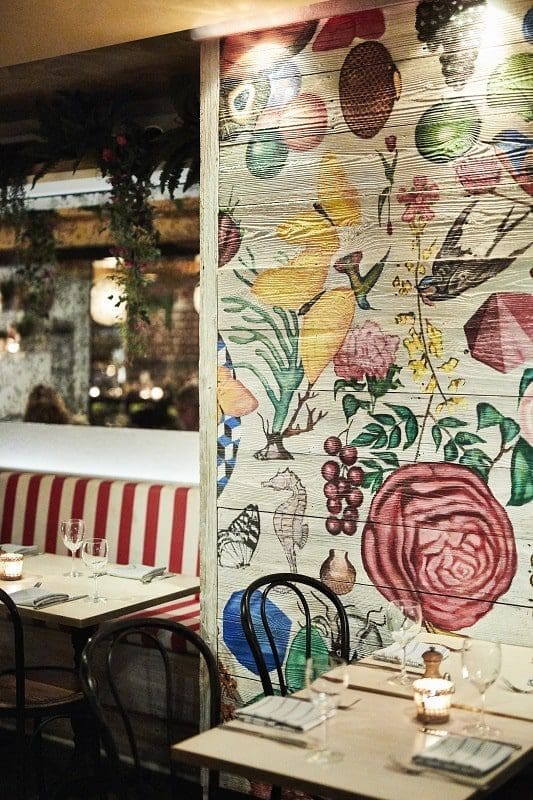 The Extraordinary Library Merlot Wine Dinner included a 4-course meal prepared by Chef Michael Ronzino.
The Menu
The full Merlot Wine Dinner menu is below:
First
Soy and Licorice Marinated Quail
Frisée salad with figs and raspberries, juniper dressing.
1995 Wölffer Estate Selection Merlot
2000 Wölffer Estate Selection Merlot
Second
Rigatoni Mezze with Grandma's 6-Hour Merlot Tomato Sauce with Colorado lamb meatballs with pignoli and black currant.
2006 Grapes of Roth Merlot
2010 Wölffer Estate Lombardo Merlot
Third
Grilled Venison Rib Chop with mustard greens, pink peppercorns, Yukon mashed potato, cedar-venison reduction, black currant finishing vinegar.
2002 Wölffer Estate Premier Cru Merlot.
Dessert
Foie Gras Mousse and Chocolate Tart with fresh apricot, and apricot glacé.
2005 Wölffer Estate Late-Harvest Chardonnay Icewine Magnum
The Merlot: First and Second Course
Roman Roth walked each of the guests through the unique seasons throughout the past twenty-five years and what specifically created the distinctive tastes of each wine. In 1995, for example, there was little to no rain through the fall creating this bright and elegant tasting Merlot.
The 1995 Merlot was very authentic to the eastern Long Island region.
For the 1995 Wölffer Estate Selection Merlot Roth noted that "the Long Island sea breeze" and being "2.6 miles from the ocean" creates a rich soil, and the fresh sea breeze gives it that "natural elegance." He also mentions how harvest timing is so key to wine production. "This 24 year old Merlot is fresh and vibrant. It tastes so alive," says Roth. When enjoying, swirl it gently to get rid of the sediment. "Experience the opening of this wine in the glass, experience the change."
"Who says Merlot is a boring wine," Roth laughs. For the second course, the 2006 Grapes of Roth Merlot is one that Roth notes he is particularly proud of. A very earthy and well balanced wine. Classic notes of fruits, particularly blackberry, were distinctive. A subtle hint of spice and leather, with mild acidity.
The second was the 2010 Wölffer Estate Lombardo Merlot. "2010 was a great vintage," says Roth. Oaky and leather notes with a smokey taste, perfect for that winter chill in the air that night.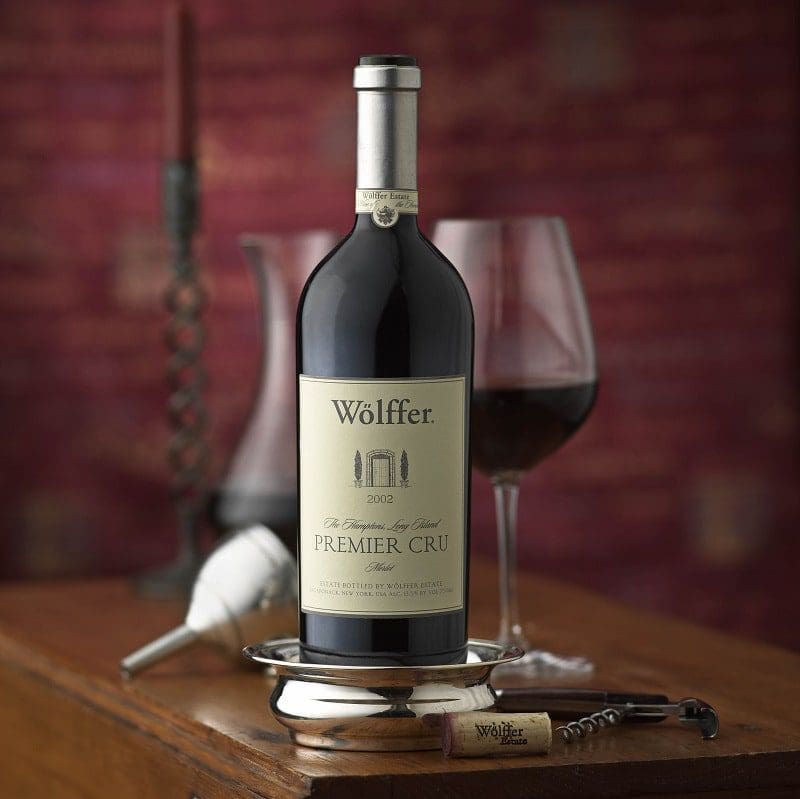 Third and Fourth Course Wines
For the third or main course, the sole pairing was the 2002 Wölffer Estate Premier Cru Merlot. Picked on the 29th of October, making this a long 'hang time' for the grapes. "There is a risk with this picking because everything else has already been picked," says Roth. The risk was well taken. It sat for 21 months in the 100% oak barrels. Only 1,900 bottles were made.
My first sip was pleasantly "intense" with a long, smooth finish. The finish was vibrant with spiciness and warmth with "classic mineral nuances". This wine is made with "loads of ripe fruits" with a "hint of dark chocolate aroma."
The 2005 Wölffer Estate Late-Harvest Chardonnay Icewine Magnum was 'standing ovation worthy', and a perfect finish for the evening. A dessert wine to look forward to. The ice wine is made with the ripest, freshest fruit picked in early October. Made with 79% chardonnay, 13% vignoles, among other grape varieties. A beautiful acidity mixed with intense aromas of tropical fruits and honey leap out of the glass with a long "minerally finish".
What is Ice Wine?
For those not yet acquainted with ice wine, ice wine is notably sweet and is harvested and processed while the grapes are frozen. When the grapes are pressed, only the sweetest juices come out of the press. This is because these juices have a lower freezing temperature.
Ice wine is a great dessert wine. The full-bodied allocated the ideal pairing for the sapid foie gras mousse and chocolate tart.
Upcoming Winner Dinners
The next event in the Wine Dinner Series with Wölffer winemaker Roman Roth is on Sunday, March 1st, the Grapes of Roth Charity Benefit. Proceeds will be donated to A Fighting Chance, America's Oldest and Largest free Cancer counselling center. Tickets are $125 per person. Following is Passion for Pinot Noir on Sunday, March 29th. Tickets are $100 per person.
Learn more here.