Bordeaux is a city in the southwest of France. This area of the country is known for its incredible wines and authentic delicacies. A trip to Bordeaux includes oysters, white asparagus, and sweet canelés. A weekend here will leave you with unforgettable memories and a fantastic collection of recipes to try at home. Don't forget to take home some delicious macarons and dunes blanches.
Best restaurants in Bordeaux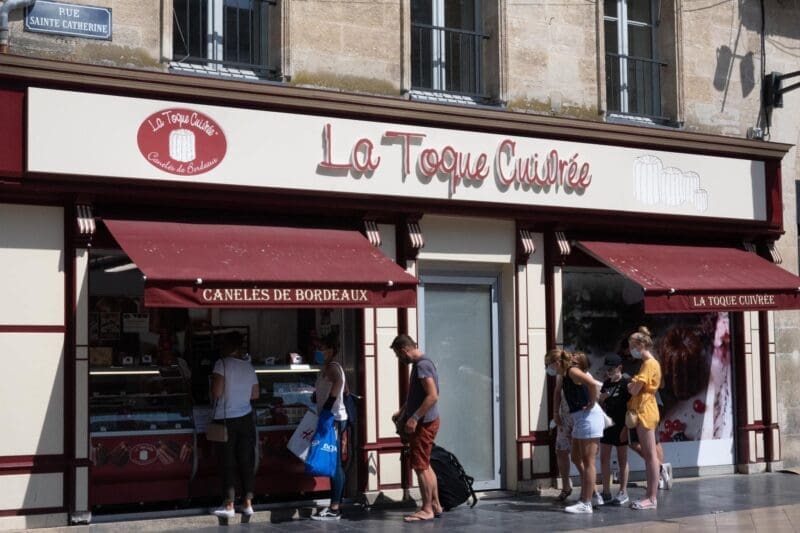 With a lot of young chefs leaving Paris and heading for the much smaller Bordeaux, there is an endless selection of new incredible restaurants to try. If you're looking for fine dining in a cozy atmosphere, you should try La Tupina. La Tupina serves complete menus, including some of the best Foie Gras in France. This is a must-try.
For an even more upscale experience, head to ​​Le Quatrième Mur. This restaurant is located inside an old theatre, and their dining room is one of the most impressive in the city. Of course, their unique dishes do not disappoint. With a focus on fine dining and modern twists on classic recipes, this restaurant serves some of the best sauces, including a delicious red wine made from local Bordeaux wine.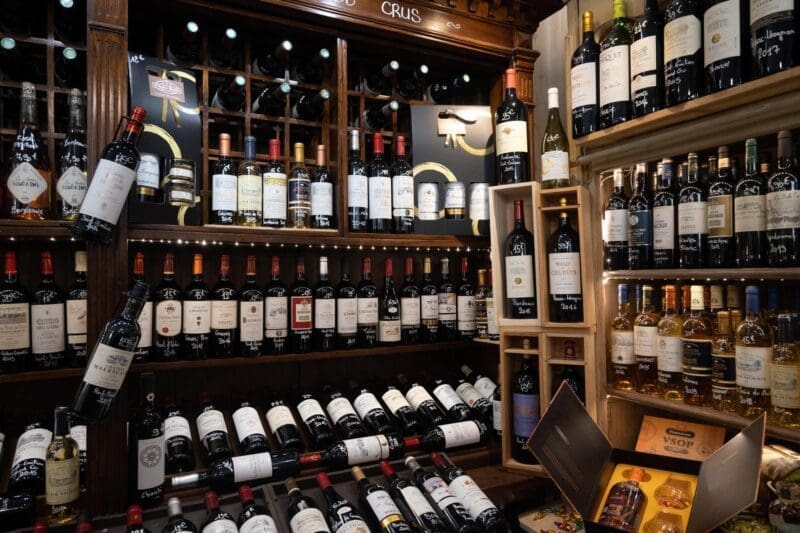 Le Quatrième Mur is even a certified Michelin-Star restaurant and has quickly become one of the most well-known in the city.
Le Flacon is the perfect choice if you're looking for a more budget-friendly and less upscale option for dining in Bordeaux. This is a far more informal establishment with light meals and a lot of wines to choose from. Their menu changes regularly with new delicious dishes to try. If they have them when you visit, make sure to order the spring rolls, which might not sound like a traditional French dish but are actually indescribably delicious. For dessert, order the cheesecake, which is absolutely to die for.
Best food specialties to try in Bordeaux, France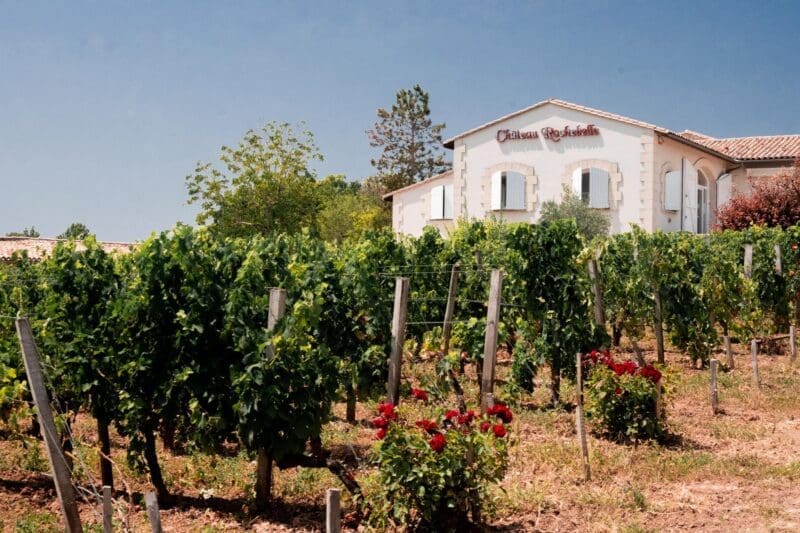 There is a lot more to Bordeaux than just its world-famous wines. While a wine-tasting should be high on your list of things to do in Bordeaux, there are also a lot of family-friendly delicacies you absolutely need to try.
The kids will also love a trip to Bordeaux since a lot of specialties from the area include sweets and baked goods.
Caneles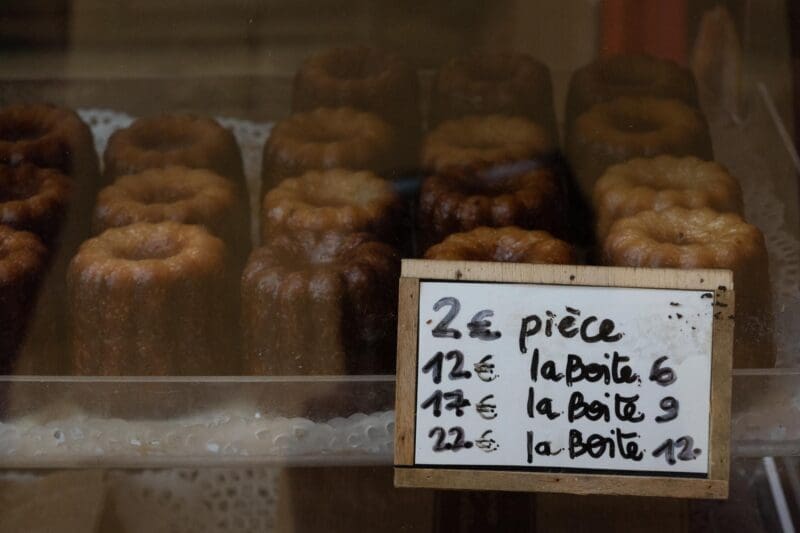 Caneles alone are a reason to visit Bordeaux. You'll rarely come across someone who doesn't rave about these delicious little cakes. Caneles are coated in a mixture of rum and vanilla, giving them a delicate and sweet taste. They're completely non-alcoholic as rum is only used for flavoring, so even the little ones will be absolutely in love.
You can buy Caneles all over Bordeaux, although the best ones are sold by bakeries such as La Toque Cuivrée. Often there is a line out the door; that's how popular caneles are in Bordeaux. They've even been named a protected specialty in 1985, and a formal brotherhood guards the recipe.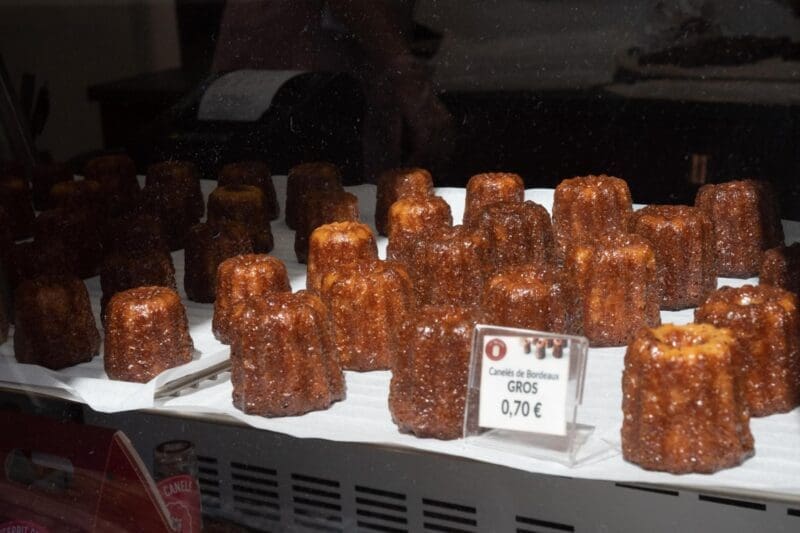 Macarons
Not to be confused with the colorful Parisian treats tourists like to buy, traditional Macarons are actually a lot flatter and generally eaten without a filling. They are produced in the small wine village of Saint Emilion. This village is located just outside of the city of Bordeaux and come from a recipe from 1620. The original recipe was developed by local nuns.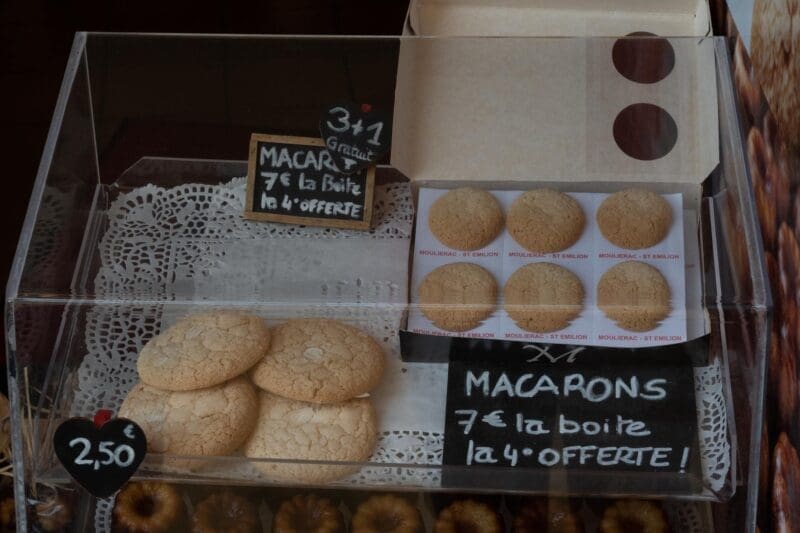 The original recipe uses only three ingredients, although authentic macarons are actually very difficult to master. Their distinct nutty flavor and airy dough make these little pastries a delicious treat to try on an afternoon in Saint Emilion. You can buy macarons in little shops close to the center of the town, and you're even able to take a box home with you if you can't get enough.
Blaye Asparagus
Blaye is a little town located by the river just outside of Bordeaux. This area is where some of the best white asparagus in France is harvested every spring. Bordeaux has long been known for its tender and flavorful asparagus. These asparagus are a staple in restaurants throughout spring when the harvest takes place.
The asperges du Blayais has an unusually sweet taste, making it one of the best dishes to try in Bordeaux. It is usually served with a buttery sauce and accompanied by potatoes.
Dunes Blanches
Dunes Blanches are a delicate, sweet pastry that can be compared to a cream puff. However, there is so much more to Dunes Blanches. The real, authentic version can only be found in one bakery in all of Bordeaux.
Dunes Blanches chez Pascal Bordeaux is the birthplace of this delicious treat. The owner, Pascal, came up with the recipe himself. He trademarked the name and now sells hundreds of them every day. Curiously, they are still somewhat of a delicious secret for tourists visiting Bordeaux.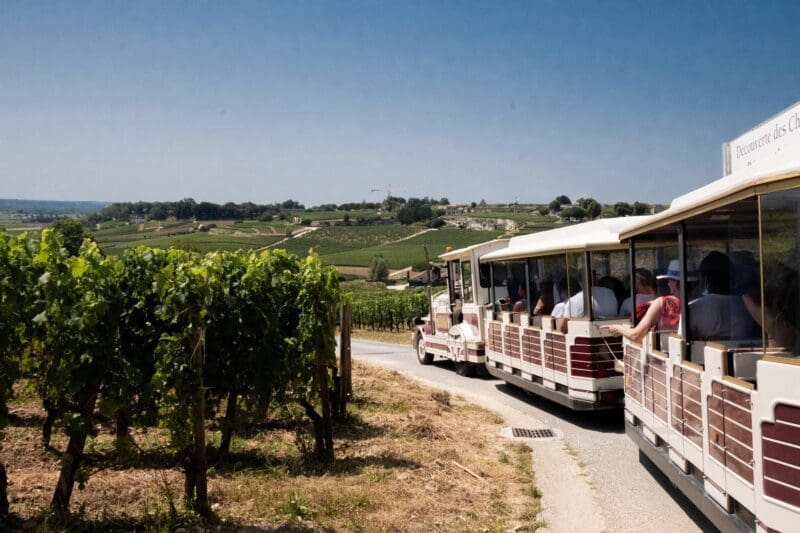 Cap Ferret Oysters
Bordeaux is known for its delicious oysters. Their oysters come from the nearby Bassin of Arcachon, a bay located around an hour away. Famous chefs get their oysters directly from there and serve them fresh in high-end restaurants in Bordeaux.
Even if you're usually not a fan of seafood, these are a must-try when visiting Bordeaux. They are served with butter and a little bit of bread, but their distinct taste is the star of the show. Order oysters in one of Bordeaux's many restaurants or buy them fresh at the market.