Ovolo Hotels, including all of its restaurants and bars across Australia and Hong Kong, will go completely vegetarian for the next year. The hotel group originally made this announcement on World Vegetarian Day on October 1st.
"The Year of the Veg"
Monster Kitchen & Bar at Ovolo Nishi in Canberra
ZA ZA TA at Ovolo The Valley in Brisbane
Alibi Bar & Kitchen in Sydney
Mister Percy at Ovolo 1888 Darling Harbour in Sydney
Mister Percy in Sydney will also be transformed into a vegetarian Italian wine bar.
Alibi Bar offers a unique plant based high tea experience.
Their afternoon tea
 combines classical and innovative cooking techniques to give locally sourced plant-based ingredients a creative makeover. The vibrant high tea menu features sweet and savory options.
ZA ZA TA is inspired by the vibrant Tel Aviv dining scene. Dinner guests can discover a melting-pot of Israeli-inspired feasts and exotic dishes. These dishes are made from market-fresh local producers and ingredients.
Monster Kitchen & Bar is truly a one-of-a-kind experience. The kitchen and bar seemingly 'wanders' through the ground floor of Ovolo Nishi. Their menu features local and seasonally focused sharing plates. A little nod to history, the Salon and Dining rooms of Monster Kitchen tell a story of Australian immigration.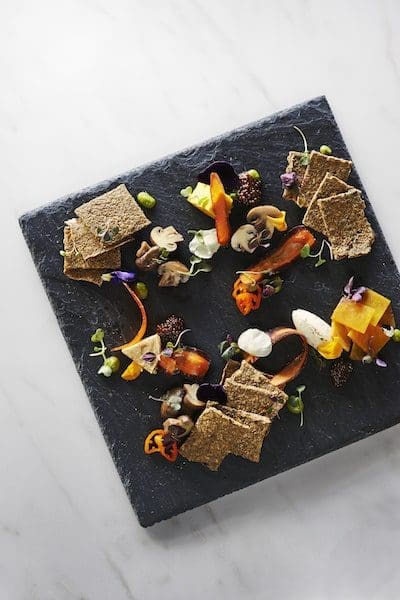 Ovolo Hong Kong
At
Ovolo in Hong Kong
, the movement towards vegetarianism began at Veda at Ovolo Central. Ovolo Central is Hong Kong's very first vegetarian hotel restaurant. Now, Komune, the lively all-day dining destination at Ovolo Southside, is cutting meat from its menus. In addition, the hotel will soon debut an exciting new restaurant concept that will be fully vegetarian as well.
Ovolo's Movement Towards Vegetarianism
Ovolo's move towards completely vegetarian also includes eco-friendly initiatives already implemented by the hotel collection. These include elimination of all single-use plastic bathroom amenities and making use of refillable, tamper-free pump bottles that are HDPE recyclable.
Ovolo had previously eliminated single-use plastic straws. They have also introduced reusable woven bags for slippers, and moved to using biodegradable materials in all laundry bags and packaging.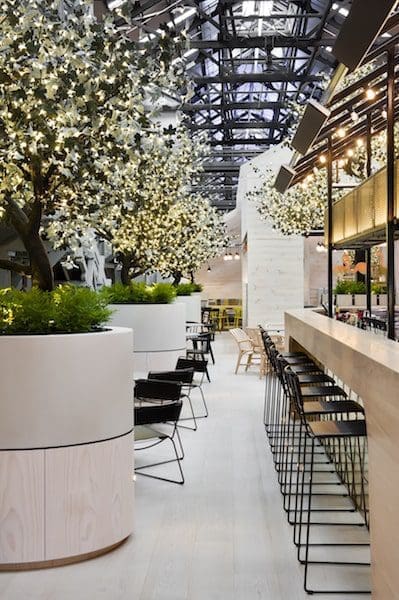 About the Ovolo Group
Ovolo Group is a Hong Kong brand that operates four hotels and three restaurants in Hong Kong. They also operate seven hotels and five restaurants across Australia in Sydney, Melbourne, Canberra, and Brisbane.
Ovolo is also developing a new hotel in Melbourne, Australia (South Yarra).
Ovolo also has the By Ovolo Collective within its portfolio of hotels. These include Nishi Apartments in Canberra Australia, Mojo Nomad Aberdeen Harbour in Hong Kong, The Sheung Wan Hong Kong, and Mamaka Kuta Beach Bali Indonesia launching late 2020.