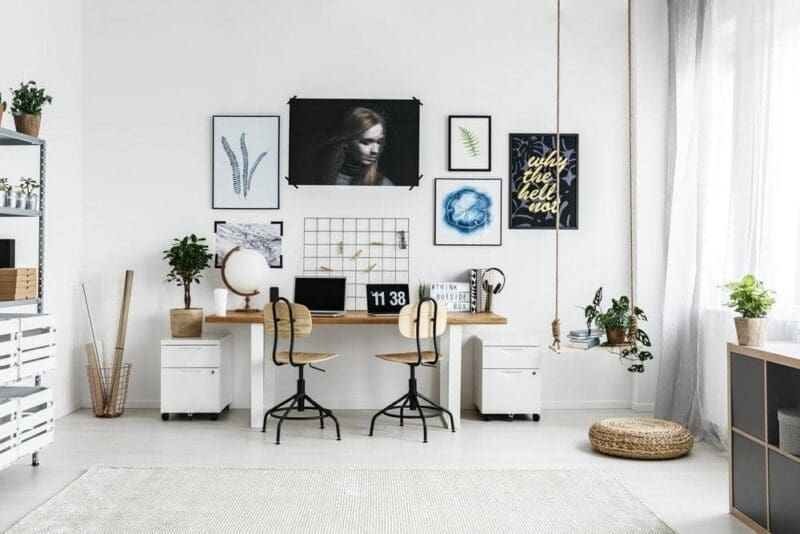 Searching for a home office upgrade? These Hamptons home office design trends are just the inspiration you need to revamp your work-space.


In this article we're uncovering 6 of the hottest Hamptons home office design trends and how you can emulate their style in your own home.
1) Modern minimalism
Mid-Century modern design is all the rage right now. From Instagram influencers to Hampton executives, the sleek design and wooden construction of the Mid-Century style is simply irresistible. Many Hampton home offices feature original vintage designs, but you don't necessarily have to go for authentic Mid-Century styles to achieve the look.
In fact, a mix of Mid-Century style and modern elements would create the ideal minimalist space for getting work done from home.
So how do you get the look? Consider incorporating these elements into your home office décor:
An Acorn Mid Century desk
A Mid-Century office chair
Potted house plants
A retro table lamp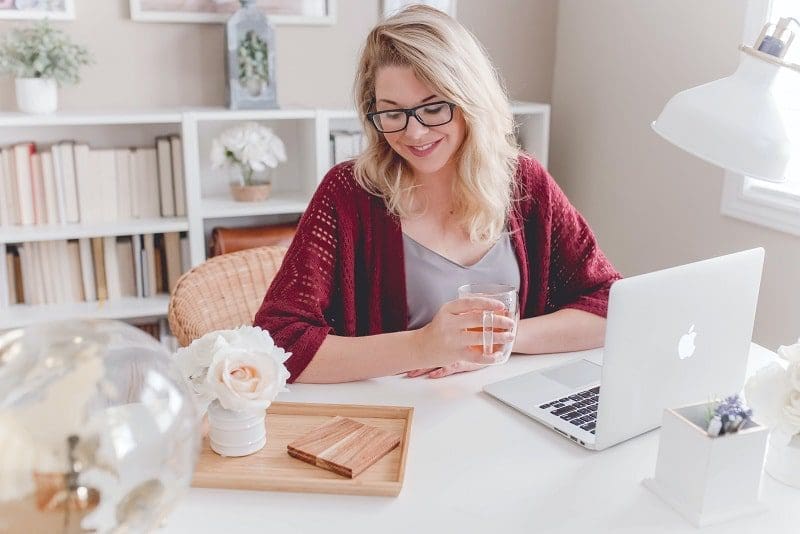 2) Integrated home entertainment
A top-notch office design doesn't stop with the furniture. To complete a truly unique and impressive Hampton-status office, you've got to have the technology to match. This means integrating your technology from your phone, to your TV, to your computer. The easiest way you can do this is with software systems like Chromecast.
What does Chromecast do? Chromecast basically creates a network across all of your most frequently used devices: your phone, TV, and computer.
How do you connect Chromecast to your computer?
1. Download the latest Chrome browser
2. Click the Chrome menu
3. Select Cast
4. Choose Chromecast as your casting device preference
Seamless connection between your devices is as simple as that!
If you want to elevate your work and entertainment features even further, consider adding surround sound to your tech stack.
3) Warm accents
Modernism can be very aesthetically pleasing, but sometimes it can end up feeling too cool or sterile for a home environment. To combat this, think about adding some warmer elements to your décor—bohemian style is a great way to go. Just be sure whatever items you choose complement your design, rather than clash with it.
A Persian rug or throw pillows are great options to bring in some homey-ness and color into your space.
4) The office with a view
I don't think an office with a view will ever go out of style. Thankfully, in the Hamptons finding a beautiful backdrop shouldn't be too difficult to do. But if you're trying to emulate the Hamptons' trendy elegance and design on half the budget, you might have to get creative.
Here are a few ways you can forge a view from any office setting:
Photo wallpaper
Nature prints
Desktop backgrounds
House plants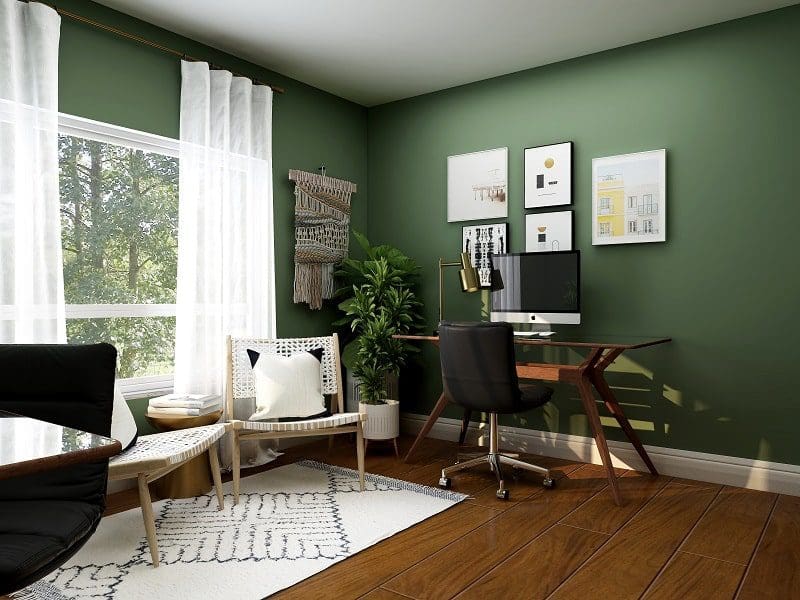 5) Space for clients and visitors
All successful business executives know that having a comfortable space for clients is key to creating successful business partnerships. No, it doesn't have to be a separate room. As long as you make an effort to make things cozy, your clients and colleagues will appreciate it.
Here are some simple ways you can make your office more welcoming to visitors:
Have a coffee and tea station
Invest in high-quality chairs
Be punctual about meetings
6) Personal memorabilia
The final touch (and possibly most important one) to a Hamptons-inspired home office space is including a little bit of design personality. For most people, this comes in the form of special memorabilia. The best part about this style element is that it's totally up to you how you decide to accent because these items don't have to be completely cohesive with the rest of your design.
From old antique books to family heirlooms, the possibilities are limitless.