Whether you're renovating your home for yourself, to sell, or so that you can list it as a luxurious Hamptons rental property, finding the best ways to increase the functionality, comfort, or aesthetics of your home is a rewarding venture. If you're not sure where to start, take a look at these 5 unique home renovation ideas to find some inspiration:
Kitchen Corner Bench
Tired of bar stools or your conventional kitchen table, reinvent your kitchen with a corner bench that not only looks great and makes the most of your space but is a good selling point—especially for young families. To create your own kitchen corner bench, there are three main parts:
The base
The cushion
The table
Depending on how skilled you are with woodworking, creating the base will likely be the biggest challenge. If you're aren't necessarily a handyman or woman, you might want to buy two pre-made benches that you can push together at the 90-degree angle.
For the table, you can either build one that's anchored to the ground, or you can use your current dining table, as long as you can easily reach it and use it from anywhere on the bench.
Pro tip: Add some small throw pillows for extra comfort that you'll appreciate when you're enjoying your morning coffee.
Crystal Inlaid Countertops
Take your countertops from basic to awe-worthy by DIY-ing your own crystal-inlaid countertops. Once you get a slab inlaid with the crystal of your choosing (rose quartz and amethyst are popular choices), you can laminate it using clear epoxy resin for a surface that's both durable and beautiful. Next time you host a party, your guests will be thrilled to see your thoughtfully prepared dishes sitting on this luxurious surface.
Pro tip: This is an excellent way to subtly add a pop of color to your kitchen.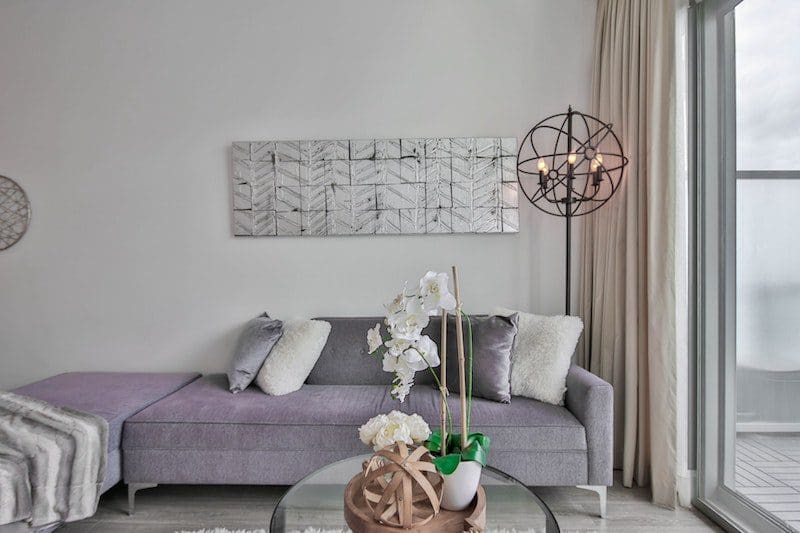 Hanging Chair
If you want to add a whimsical touch to your living room, child's bedroom, or patio, a hanging chair is the perfect DIY. This might sound advanced but with the right toolkit, you can make it happen. Here's what you'll need to make your very own swinging chair:
Strong chain or rope
Bolt cutters
Snap clips
Hanging hardware
Chair of your choosing
Once you hang your chair, make sure you test that it can hold your weight. You can also confer with an expert at your local hardware store when selecting your hardware to ensure that your hanging chair stands the test of time (and long periods of sitting). Add a comfy throw and small table next to your chair to complete the look.
Pro tip: This makes a great addition to a reading nook.
Outdoor Kitchen
Before the prime months of entertaining family and friends, take this opportunity to create a unique outdoor kitchen as part of your home renovation project. To design your ideal outdoor kitchen, consider integrating these elements:
Your grill (make sure all materials are heat resistant and fireproof)
Bar top (adding a counter space and barstools means you can do all your entertaining in one central area)
Wine fridge (carving out space with a countertop/bar area will make sure you never have to go inside to grab provisions)
Cabinets (store plates, glasses, napkins, rubs, seasoning, cleaning supplies, and more in this cabinet space to make sure you're prepared with whatever you might need)
Pro Tip: Add a wood fired oven for a fun twist on the conventional outdoor kitchen.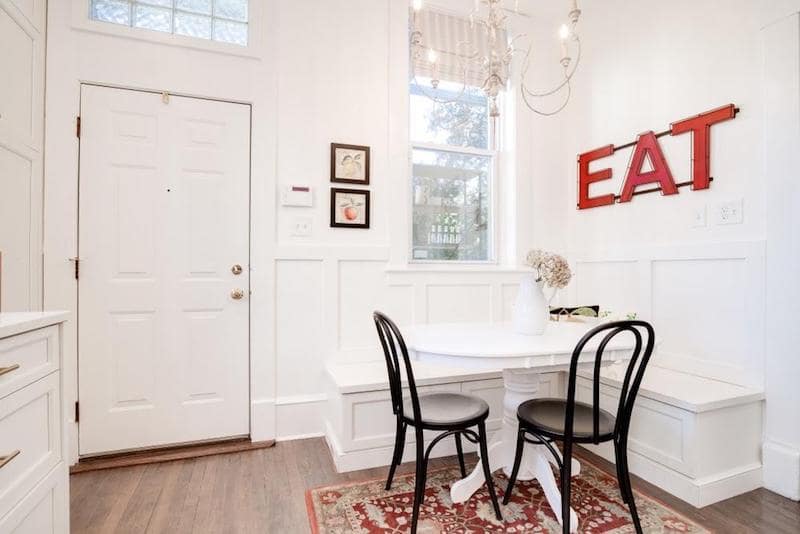 Spa-Worthy Bathroom
Creating an in-home spa is easier than you might think with these fairly simple bathroom upgrades:
Teak flooring in your shower
Upgrade to a rain shower head
Install a large, jacuzzi bath tub
Switch to adjustable lighting switches
Add pebble tiling to your shower walls
Replace your inset sink for a vessel sink
Whether you like to take long baths while reading and enjoying a glass of fine wine or want a luxurious shower that feels like you're at a 5-star hotel, these bathroom upgrades will transform your bathroom into a spa-like oasis.
Pro Tip: Add a Bluetooth speaker to set the mood with relaxing music.
Before you begin on any home renovation project, make sure you keep your goals and budget in mind. Whichever room you choose to focus on, these ideas for unique home renovations will help you take your home to the next level.