Ireland may only be the world's twentieth biggest island, but it is teeming with things to do and a rich culture any tourist will enjoy.
Ireland welcomes over ten million tourists each year. Among these are those traveling to experience the incredible St. Patrick's Day celebrations, looking for leprechaun luck at the local casinos, or searching to enjoy local delicacies like Irish coffee.
With so much to do and see, having an itinerary is one of the best ways to ensure you experience as much of this incredible location as possible during your stay. Below, we've crafted a travel plan that you'll be sure to love.
Clontraf Castle Hotel
Landing in the capital city of Dublin, you'll first want to get settled into your accommodation. And if you're looking for a uniquely Irish stay, which marries the old world with modern luxury, there is no place better than Clontarf Castle Hotel.
With a castle originally being built on location in 1172, the current building was modernized and rebuilt around 1837. However, it is still exactly what you expect it to be, with rising towers and a façade covered in ivy.
Checking into the hotel lets you experience a collision between olden-style architecture and modern luxury. Aside from fantastic amenities like free Wi-Fi and a delicious eatery, the castle is also home to a contemporary art gallery that you can check out before you even hit the town.
Guinness Storehouse
What could be more Irish than enjoying a nice pint right after you've settled in? Thankfully, the Guinness Storehouse is there to meet your needs and offers an experience that most breweries around the world can only aspire to.
Entering the expansive seven-story building, you'll see the world's most oversized pint glass stretching up through the middle of it. However, that's not what will keep you most captive. The renowned beer tours in the venue will throw you right into the history and making of one of the most popular beers in the world.
After your tour, you'll have a chance to enjoy the fruits of the brewery's labors by enjoying a complimentary pint at the top of the building. Not only will you get to taste the delicious nectar of the distilling masters, but you'll be treated to an almost unmatched view of Dublin.
Trinity College
While still in Dublin, the next place may sound like a strange attraction. After all, who wants to visit a college while on vacation? However, Trinity College is more than just an institute of higher education. Steeped in rich history, it holds artifacts and venues you won't want to miss.
The most famous of these is the Book of Kells. Estimated to be crafted during the 9th century, it is a Gospel book written wholly in Latin and illustrated with incredible ornate drawings of religious figures.
After checking out the Book of Kells, the Long Room lets you take in over 200,000 other books spread across 213 feet/65 meters of wooden shelving. Built over 300 years ago, this library is a must-see and holds one of the few existing editions of the Proclamation of the Irish Republic, written in 1916.
Kilmainham Goal Museum
From the freedom of extensive literature to the captivity of a prison, Kilmainham Goal Museum is the next place to visit in Dublin. Built in 1796, the site was an infamous prison known for its harsh treatment of prisoners and multiple executions—many of which were public.
Toward the end of the 1950s, after it was no longer used to hold prisoners, the site was restored and is now a museum showing the atrocities that occurred there. However, it is not all doom and gloom, as the prison is steeped in history for being the holding place of many Irish political figureheads.
This group includes those who fought valiantly for the country's independence, such as Anne Devlin, Charles Steward Parnell, and other leaders of the 1916 Easter Rising. Guided tours will show you where these iconic people were held and possibly where they were executed.
Killarney Racecourse
After seeing where so many were held captive, you may want to change pace. Heading across the country to Killarney for the next course of your stay puts you in reach of an actual course. A racecourse, that is.
While a range of slot casinos are available in the country, punting is best in its original form—betting on horses to see who will be victorious. At this racecourse, you can wager on a race while enjoying one of the most scenic racecourses in the country.
It's not all just betting and racing, though. The racecourse regularly hosts live entertainment at the Jim Culloty Bar. It is also home to various extraordinary eateries that will tantalize your tastebuds.
Killarney National Park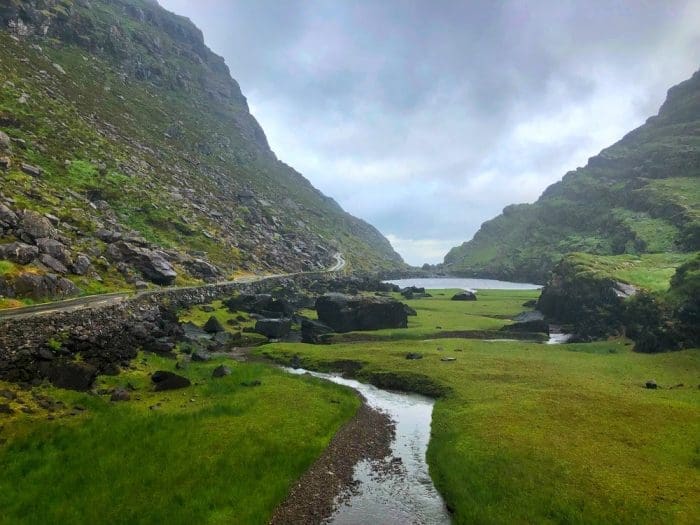 Once you're done enjoying the bustle of the races, the best way to relax might be to spend some time in nature at the Killarney National Park. The park is home to incredible architecture like the Ross Castle and Killarney House and Gardens. However, it also offers much more.
Many other activities are also available, from conservation efforts that let you enjoy memorable bird-watching experiences to guided tours and other pastimes. These include horse riding, cycling, canoeing, fishing, hiking, boating, swimming, and kayaking.