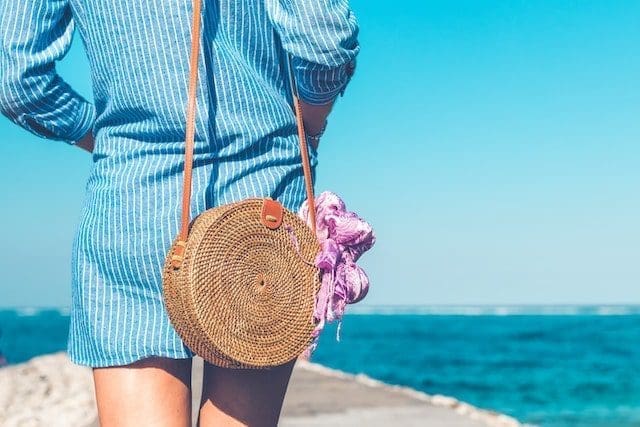 Dressing for the warm weather can be a hassle since it's tough to look stylish when the weather doesn't help you at all. Several of the tricks used during the colder months to make an outfit look dapper, such as layering, aren't a feasible option during the summer. And with record temperatures and heat waves worldwide, it's vital that summer clothing isn't just stylish but comfortable as well.
While styles come and go each year, you must have the essential staples in your wardrobe that you can mix and match however you want. Focus on lightweight but durable fabrics that feel good on the skin and don't heat in. Loose designs are also preferable compared to skintight clothes. So, what are some of the items you should make sure you have in your wardrobe?
Sundresses 
The definitive staple of the summer season, sundresses are perfect for virtually all occasions. Typically made of cotton or cotton poplin, a sundress is loose-fitting and comfortable. Every wardrobe must have at least a few dresses for the hottest days. Even when they're mid-length or longer, they're typically still very breathable. Moreover, they're easy to style since you only need one piece for the outfit, and they're generally versatile enough to go with different choices of footwear or accessories.
As for the colors, you can't go wrong with the classic white. Patchwork, sky blue, retro styles, floral motifs, stripes and printed designs are popular as well. For denim lovers, you should know that the trend for non-jean jeans is still going strong. Since denim can be a bit too much in the summer, you can choose a dress from a tin, breathable fabric such as linen, but with a print that makes it look like it is made entirely from denim.
Swimsuits 
Most people have already decided on their holiday plans by the time summer rolls in. Many people consider going to the beach or pool a must every summer. If you're among them, you certainly understand the importance of a good swimsuit. You want to pack something fashionable that can come with you all through your place ride and after you rent a car at the airport, all the way to the pool or beach.
However, you should also consider the durability of the swimsuits you buy since you want them to be well-equipped to handle the salt, excessive moisture and chlorine. Instead of getting something that'll go out of style in one or two seasons, you should invest in a high-quality piece that'll last a long time and with a design that remains stylish regardless of how much time passes.
Retro-inspired cuts, inspired by the 60s, 70s or 90s, will always be in style. Both one- and two-piece swimsuits are good options, depending on which one you like most. Choose a bikini top with an adjustable design for extra comfort. For one-piece options, V-necklines are very flattering. The fabric should be stretchy and resistant to saltwater and the pool, as well as sunscreen, creams and oils.
Simple color patterns, including black, ecru, brown, light blue or green, are the best, especially since they'll look great paired with oversized sun hats and sunglasses.
Linen 
Linen is the quintessential summer fabric. Light and airy, it keeps you feeling fresh regardless of how hot it can get outside. It is also moisture-wicking, so you don't feel uncomfortable throughout the day. Linen's remarkable cooling properties come from the fact the fibers are generally longer. A looser weave means that air passes through the fabric easier.
Over the years, linen pieces have also become synonymous with effortless minimalism. Since linen looks best when slightly crumpled and appearing disheveled, it goes without saying that it also represents the fun-loving, stress-free summer atmosphere. Linen dresses are the most obvious choice. Choose a belted one with a classic collar that you can wear with ballet flats or sandals at the office or one with pleats and puffed sleeves for a feminine look.
Linen matching sets are popular as a way. Similar to dresses, they're a great way to feel chic with minimal effort since you don't need to think a lot about mixing and matching. There's an endless variety of styles and prints you can incorporate. Cropped tops and high-waisted bottoms are the most popular option, but there's a lot of variety here too. Bra, tied, halterneck, shirt, and vest tops can be paired with shorts, wide-leg trousers, midi and wrap skirts.
Sandals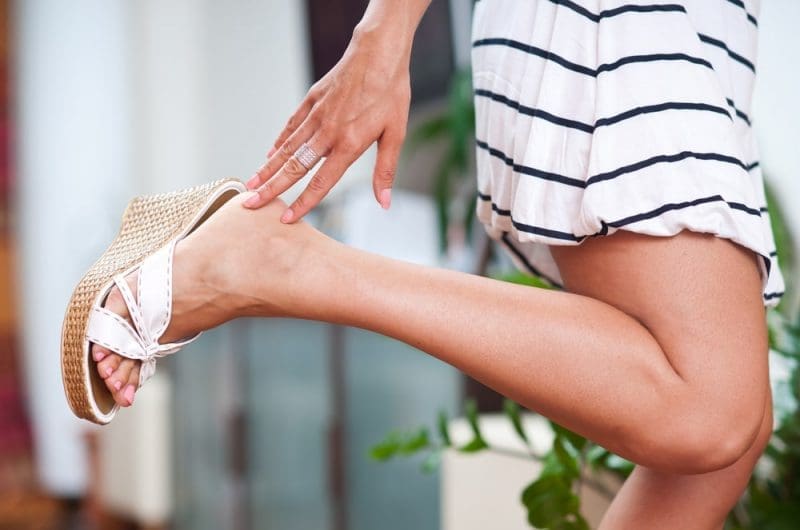 You can't start summer without a reliable pair of sandals. They are comfortable and keep your feet cool, which is essential not just for comfort but also to avoid uncomfortable things such as blisters or swollen feet. A good pair of sandals is necessary for your wardrobe, and it's pretty easy to find something versatile enough to fit all outfits.
Flip flops often get a bad reputation as a fashion faux pas, but it's not difficult to find a pair that's a little more elevated. The simplest way is to choose something made from high-quality leather in brown, tan or beige. With their well-known braided soles made from jute, Espadrilles are another excellent option. Several designs are available, including slides, slip-ons, and closed-toe, strappy shoes.
The Fisherman sandal is another classic option, featuring several leather bands enclosing the toes and a central strap that goes along the instep. The kitten or block options are the most comfortable if you like heels. And, of course, you can't go back to the basics more than with the double-buckle Birkenstock Arizona, that's comfortable and offers ample foot arch support, the best thing for long walks.
Bags 
A good bag isn't just an aesthetic consideration but a practical one. You need plenty of space to fit your things, meaning that while the trend for mini and micro bags remains relevant, you might want to consider something a little larger for your comfort. The best bags can be used both at the beach and as part of a streetwear outfit while sightseeing in a city abroad. They're the ones that can keep up with any plan.
Roomy tote bags remain popular, and you can choose between classic cotton and options that are a little more elegant, such as woven raffia, straw, hemp or bamboo. These natural materials are ideal for the summer and give any outfit an instant sunny vibe.
Summer is when you relax and let loose, so it's good to have the best clothes to go with the stress-free mood.