When it comes to expressing your feelings, music can be an incredible vehicle. The reason you are so captivated by your favorite singers is that they deliver powerful messages in their lyrics. Their melodies are especially touching.
There are many guitar songs that you can serenade your girl with this month. Most of them are simpler versions of the originals that have four chords or less. And with most guitar songs, it is easy to find your range even if you don't have the strongest voice. Here are six of the best guitar songs to serenade your woman with. Cozy up by the fire at home, on the beach, at your favorite resort destination, or even on a hillside or mountaintop: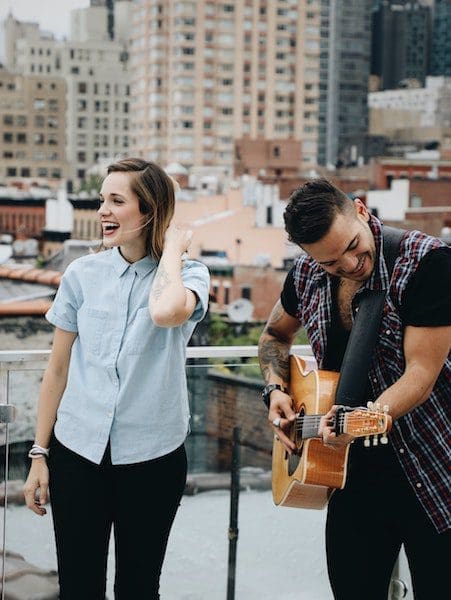 "She Will Be Loved" – Maroon 5
This 2002 song still sounds amazing these many years later. It was one of the standout songs in Maroon 5's first albums and it's still one of their greatest hits to date. The love lyrics from "She Will Be Loved" are well put together and are perfect for singing to her on a date night.
"And I Love Her" – The Beatles
It's hard to go wrong with The Beatles. They have such a huge catalogue of love songs and this is one of the best and simplest to play. If you prefer easier fingerings, you can just adjust the key. Most people consider the middle section to be very romantic. That part was contributed by John Lennon.
"The Only Exception" – Paramore
This is one of those songs that are great for singing to someone. Its sing-along quality is also great. It never gets old and it's easy to understand why when you listen to it. "The Only Exception" was released in 2010. It also received on Grammy nomination.
"Your Body Is a Wonderland," John Mayer
You have given her your package of chocolates and you are ready to sing a nice tune to her. That's the perfect scenario for this song. John Mayer knows how to make a great love tune. This one is well-written and has some of the most sentimental lyrics you are going to hear on a love song.
"I'm Yours" – Jason Mraz
This song has a great vibe with a breezy feeling flowing from the beginning to the end. It stayed on the Billboard top 100 for 76 weeks. It was also nominated for a Grammy Award in 2008. You can use a capo on your guitar for easier fingerings.
"Just the Way You Are" – Bruno Mars
This song sounds great with acoustic guitar. It has a great chorus and the verses are amazing. Many people refer to it as a perfect love song, and it's hard to disagree. Playing this song on a romantic evening sets the mood for a lovely time.