New York Fashion Week begins this week! And certainly, running to and from fashion shows, events, and photo shoots will work up a serious appetite.
Discover where to find the best dressed folks all around New York City with our curated list of places to dine during NYFW, from a chic Hawaiian hideaway to a tropical Tulum-inspired outdoor restaurant.
Beatnic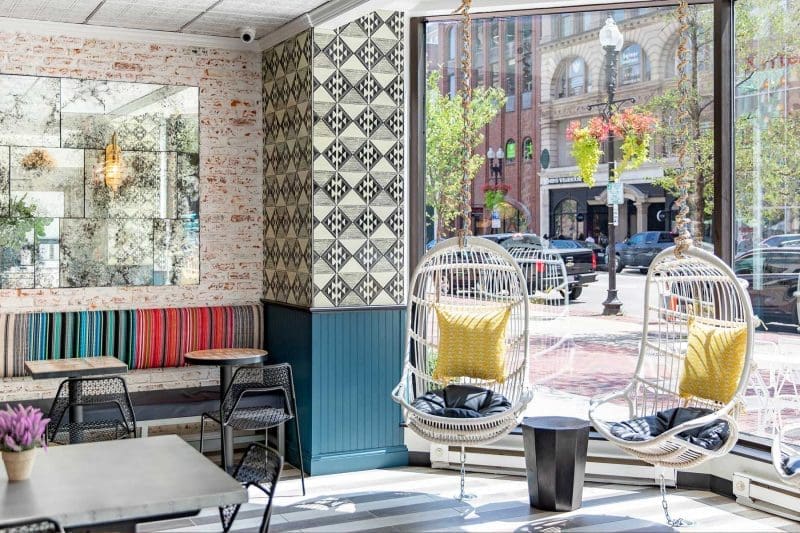 Beatnic (formerly by Chloe.) crafts 100% vegan, 100% delicious food that debuted in New York City in 2015. Beatnic offers a creative plant-based menu of items such as a their Guac Burger made with lentils, "Chicky" Dippers made with jackfruit, Mac n Cheeze made with Cashew Milk, Burrata Bliss Salad, Falafel Smash Wrap, and much more.
Launching Sept 12th, Beatnic will be releasing four new items inspired by the colors and warmth that fall brings. These include the Golden Greens Salad, Truffle Melt, Balsamic Roasted Broc, and Blood Orange Breeze.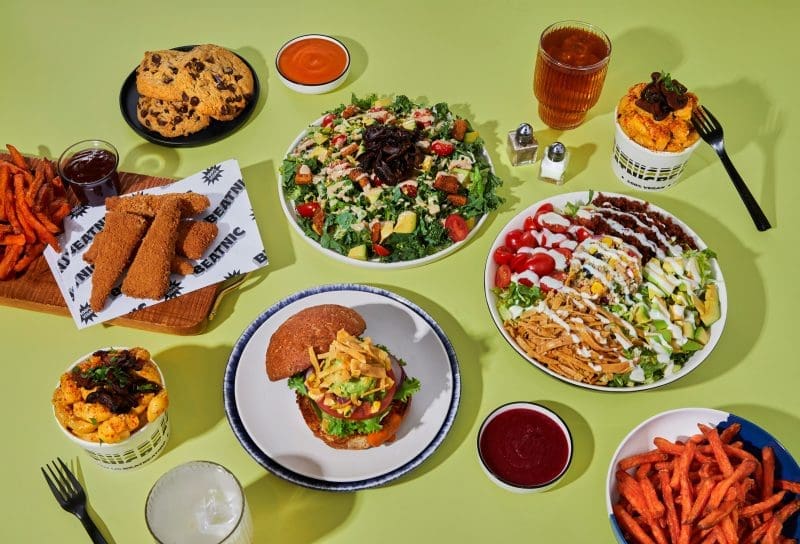 Beatnic currently has eight locations in New York City. Locations include Williamsburg, Fashion District, Flatiron, Midtown East, Rock Center, Seaport, Soho, and the West Village.
GITANO Garden of Love
The Tulum inspired outdoor restaurant and bar has been a favorite of the fashion crowd since its opening last summer. Guests of GITANO are immediately transported to the lush, tropical jungle of Tulum with 30-foot coconut palms and hundreds of tropical plants, a giant black Bedouin tent, twin wood pergola dining decks an open-fire kitchen.
For those exhausted from the long show days, enjoy a meditation pool with daily guided meditation to decompress. Guests may also enjoy signature mezcal cocktails and Mayan and Mexican inspired cuisines while toasting to the remaining summer days outdoors.
Mustang Harry's
NYFW shows and events are taking place across NYC. The convenient location of Mustang Harry's, steps away from Madison Square Garden and Penn Station, makes it a perfect spot to sip & nosh on before/after your NYFW adventures.
Some of their most popular cocktails this season include Indian Summer: Bulliet Bourban, Fresh Lemon Juice, Simple Syrup, Red Wine Top, Lemon Twist & Brandied Cherry Garnish; The Kiki: Vodka, Triple Sec, Pineapple. Fresh Berry Medley Garnish; and Seeing Stars: Maker's Mark Whisky on the Rocks, Sprinkled with Edible Silver Stars. The two-story restaurant also features a sweeping 99-foot bar.
noreetuh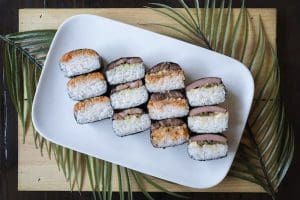 The Lower East Side Michelin-recognized modern Hawaiian restaurant with influences from Asia and the Pacific Rim, noreetuh, offers a variety of musubis, tuna poke, and many more innovative dishes.
The menu was designed by Executive Chef-Partner Chung Chow. Chef Chow is a native Hawaiian that infuses his French culinary techniques with a modern fusion Hawaiian menu. At noreetuh, the chef-driven cuisine, extensive wine list, and focus on customer service are unparalleled at the price point, making this a perfect place to visit in between fashion shows.
Profundo Day Club
Since we are still blessed with summer weather, come to the Profundo Day Club during New York Fashion Week at Ravel Hotel, an aquatic sanctuary in the heart of Long Island City. The Club boasts the largest rooftop pool deck and features custom cocktails, premium poolside food, floating mirror globes, and poolside DJs playing tropical tunes. Day passes are available.
Salinas
Salinas in Chelsea is an ideal destination to grab a bite of fashionable food. Executive Chef and Co-Owner Luis Bollo curates a top-tier Spanish dining experience. Chef Bollo melds traditional tapas and regional courses from San Sebastián with exciting and innovative translations of local favorites.
Chef recommends the house gazpacho, pastel de queso Vasco (burnt basque cheesecake) and one of Salinas' hand-crafted cocktails. Each of these dishes happen to also be very Instagramable.
The interior at Salinas evokes a cozy, romantic setting with limestone imported from the old cities of Spain, and photos from their Spanish home in Ibiza. Bottles of wine line the walls of the secret back garden. Perfect for stargazing after an evening of fashion shows, a stunning retractable glass ceiling opens to the night sky while a roaring fireplace keeps the chill at bay.
Serafina Express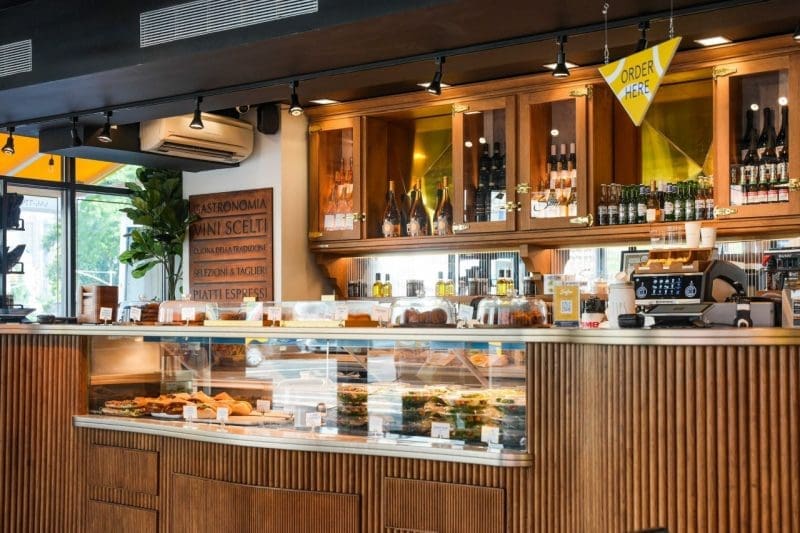 Serafina Express, located on both Sixth Avenue and Eighth Street and 22nd Street and Park Avenue South, is a new, elevated Italian fast-casual restaurant concept by Serafina Restaurant Group.
Serafina fans will find their favorite dishes including homemade pastas like Ravioli Pomodoro, a variety of thin crust pizzas including the signature Alla Burrata, alla Mozzarella di Bufala as well their Tartufo Nero Pizza, Italian paninis, and seasonal salads.
The new concept also serves Kimbo premium coffee, teas and assorted bottled beverages, fresh juices, and a curated list of Italian beer and great wines.
Serafina Express's new location on 30 Broad Street will make its debut on the corner of the New York Stock Exchange on Sept 13th.
The Seville
The sophisticated bar, lounge and restaurant at The Seville is the perfect place to grab cocktails and small bites after, or before, any NYFW festivities. Located at The James – NoMad, this subterranean cocktail bar has a curated menu including a table-side smoked Negroni. The Seville also has a music program incorporating throwbacks, live music, and more.
Vestry
After a long day of New York Fashion Week events, experiencing a beautiful meal is the perfect way to end the evening. While Vestry's Michelin-starred food is not to be missed, the atmosphere, thoughtfully designed by Jason Volenec Studio, provides a dining experience that is simply unmatched. The vision was created to mirror chef Hergatt's "raw and refined" culinary vision, providing guests with an intimate and sensual dining evening.
Seasonal favorites at this SoHo restaurant include Squash Blossoms, Carolina White Shrimp, Saffron Emulsion; Local Cod, Basil Seeds, locally sourced heirloom Tomatoes; and Summer Berries, Crème Fraiche Panna Cotta.