For coffee lovers, there's almost nothing better than a gift that has to do with coffee. Are there coffee fanatics in your circle? Whether they just got a promotion or had a birthday, if you're thinking about doing something special for your favorite coffee lover, here are a couple of gift ideas to consider:
A coffee pod subscription
If there's one thing that every coffee lover must have and will always need, it's coffee. You can't be a coffee lover and lack coffee in your home. Never! That would be appalling. While your friend may have their favorite brews and beans they often buy, help them never run out of coffee by investing in a subscription of coffee pods, so they always have coffee whenever they need it.
A temperature keeping rambler
Another thing that a coffee lover will always want is their coffee nice and hot, no matter what. A great gift option is to buy them a Hydro Flask coffee tumbler. This is a perfect gift idea for the outdoors person who loves their coffee, no matter where they may be or what they do. Designed to keep their coffee warm or iced coffee cold, a coffee fanatic who is always on the go will love a coffee gift like this one.
For those who appreciate the finer details of their coffee experience, you might want to explore stylish tumblers and accessories. Take a look at the offerings from Swag Bar for some great options to enhance your coffee rituals.
Personalized mugs
For those who love coffee every morning, there's never a limit to how many coffee mugs they may want in their home. Coffee mugs for the coffee lover are the perfect gift idea. But, instead of buying generic mugs at your local coffee store, personalize their mug with something that will mean a lot to them.
It could be a quirky joke, a specific nickname, or simply their name engraved in beautiful letters. Whatever the case, personalized mugs are sentimental and endearing.
Mocha pots or coffee machines
If you have a bit to spare, a fabulous gift for your coffee drinking friend is a fancy espresso machine. You have no idea how happy you'd make your loved ones by gifting them a machine that you could find in an Italian coffee shop.
For the coffee purist, this would be a dream come true. Now, if your friend loves their coffee but likes a quick fix in the morning, tinkering with an espresso machine may not be their cup of tea. Instead, a cute moka pot could be the perfect way to gift them a fancy way to make their brew without having to spend an arm and a leg on a machine they may avoid using.
A frothing machine
If you know that your loved one obsesses over their cappuccinos or lattes and milk art is their secret obsession, you know what you need to gift them? A frothing machine to pair with their mocha pot is the ideal addition to any coffee setup.
It allows them to get the "coffee shop" drinks in the comfort of their home, so on the days when they can't make it to their local joint, they can enjoy a brew at home that looks like a top-notch barista made it.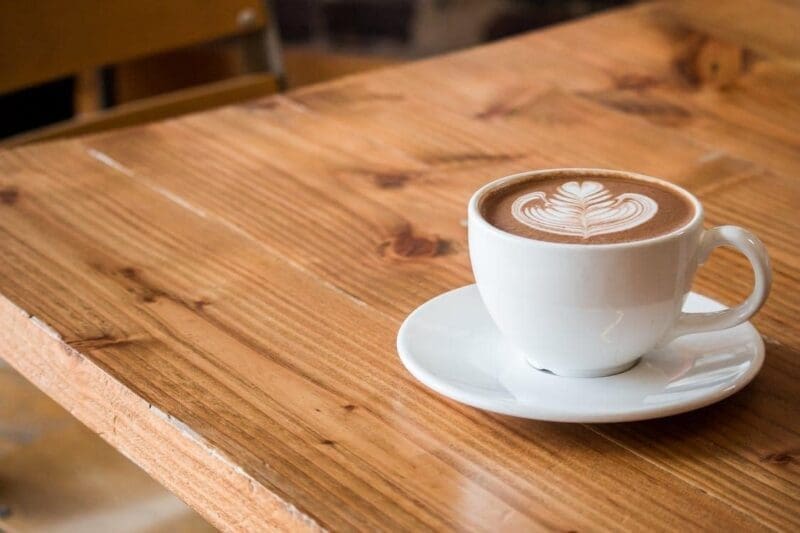 In Conclusion
From coffee pods to machines that allow the coffee lover to make the best brew possible, many gifts can be the perfect addition to your friend's coffee setup. Rest assured that a coffee fanatic has a shrine of coffee in their home.
While you may need some reconnaissance work to make sure they don't already have the item you're thinking of buying, if it's something they'd use, you can be sure you'll put a beaming smile on their face with your gift.