Dr. Gerry Curatola, East Hampton's wellness expert and biologic restorative dentist and Founder of Rejuvenation Health, agrees that the standard wellness recommendations contain a good level of common sense. With more than 30 years of clinical practice experience, his recommendations go above and beyond the wellness routines we may already be familiar with.
Below, he outlines five ways we can be proactive and mindful of our health and wellness routine. Dr. Curatola first highlights the new normal in his current practice: virtual medicine.
Evolution of Virtual Medicine
There are interesting evolutions going on in the healthcare industry, and the delivery of healthcare services, compared to the conventional model of physical contact.
Though it is commonplace to believe that dentistry only involves direct contact, it is not uncommon for Dr. Gerry Curatola to do telemedicine, even as a dentist.
Biological dentistry, which looks at the root causes of the disease, can involve doing virtual consults, such as reading 3D scans, without being in physical contact with the patient.
Too Much of a Good Thing
"There is a danger of people overusing hand sanitizer," urges Dr. Curatola. "Washing with gentle soap is much better. There are a lot of dermatological problems with using ethyl alcohol, which is a lot of what hand sanitizer is. It dries out the skin and destroys the protective microbiome that is naturally in our mouths, guts, skin, and hair. Using it ten times a day or more for instance, could destroy the skin's microbiome. [Due to this over-usage], there is going to be a rise of dermatitis, psoriasis, and eczema."
Vitamins and Minerals You May Be Missing Out On
"The immune system is key. If I could get rid of every vitamin in my medicine cabinet, except one, the one I would keep would be vitamin C. Vitamin C has always been king," says Dr. Curatola.
"Everyone should up their vitamin C, and we should be taking 1-3 grams per day."
"What is important about any supplement you take is bioavailability. One of the ways you can increase bioavailability of vitamins and dietary supplements is something called Liposomal Technology. Liposomal vitamin C is better than regular vitamin C."
According to The National Center for Biotechnology Information, bioavailability is the fraction of the vitamin or other substance which enters the circulation when absorbed into the body. This proportion is what allows the substance to have an active effect.
Top 5 Vitamins Dr. Curatola is taking right now:
Vitamin C
Vitamin D3
Omegas (Omega 3,DHA/NHA)
B Vitamins (B6, B12)
Micro-minerals
"A great combination with vitamin D3, which is important for reducing inflammation, is K2. Omegas are very important in times of stress. B12 is an essential vitamin for the entire immune system. Micro-minerals are zinc, manganese, chromium, and others. Zinc is a scavenger that works well with vitamin C. It looks for bacterial byproducts or virus particles, and helps the body eliminate those," explains Dr. Curatola.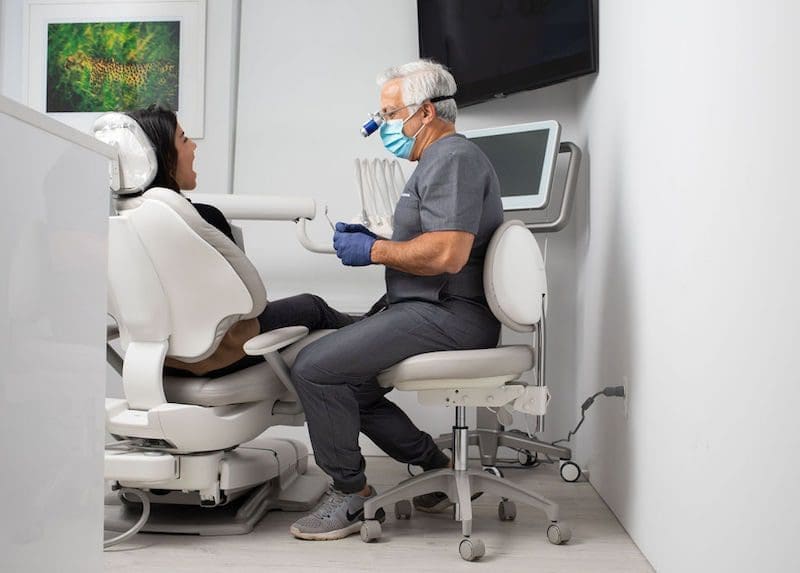 Foods to Stock Up On
"When in the grocery market, you want to go right to the grain and produce sections. And stay away from the comfort foods!" he cautions. "It is okay to treat yourself, everyone deserves a treat right now. But the issue is that these treats are addictive."
"Be careful of sweet, dried fruits like raisins. Raisins can easily stick to teeth and cause decay. These should be considered as a treat. For instance, we eat what our bacteria and microbes tell us to eat. If we indulge in carbohydrates and refined sugars, our bodies will automatically crave these foods."
Foods that Dr. Curatola recommends are greens like kale, spinach, and broccoli. Create a rainbow of color on your plate with foods like cauliflower, red peppers, snap peas, and beets.
Healthy Daily Routine Habits
"we can look at the silver lining in all of this. Catch your breath from the rat race we've been running in."
"The most important thing is maintaining a solid routine. Wake up at a reasonable hour and have daily exercise. It could be 15 minutes of HIIT (high intensity interval training), elastic band sets, etc. Exercise lifts immune system competence. It improves circulatory function, and actually helps your body heel," explains Dr. Curatola.
Furthermore, he recommends creating a calm space for mindful meditation, yoga, and or deep breathing. See this website about the different breathing techniques and how it can help you to relax, relieve stress and anxiety.
The #1 Habit to Break Now
"Binge watching television series!" explains Dr. Curatola. "I remember those great series that used to air on TV when I was a kid like Bonanza, Star Trek, I Love Lucy. We are now in a golden age of television. These streaming services can turn us into major couch potatoes."
"Instead of wasting time with television, we can look at the silver lining in all of this. Catch your breath from the rat race we've been running in. Go outside, take a walk, and structure time."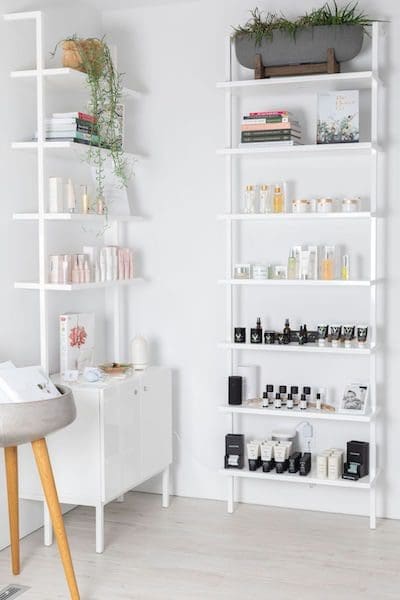 Dr. Curatola's Bio
Dr. Gerry Curatola is the founder of Rejuvenation Dentistry®, a multi-specialty integrative dental practice in New York City based on the principles of bioregulatory healthcare, an Adjunct Clinical Associate Professor at NYU College of Dentistry. Dr. Curatola is changing the dentistry field with revolutionary new developments underway with biologic healthcare and is listed in the Guide to America's Top Dentists, the Leading Physicians of the World, and Top Dentists of New York. He is the creator of the first pre-biotic toothpaste, Revitin®, based on the idea that your oral cavity is an extension of your digestive system.
He is the author of The Mouth-Body Connection, which explores the bi-directional relationship behind oral health and systemic wellness.
Dr. Gerry Curatola founded Rejuvenation Health, a new comprehensive wellness center located in East Hampton, New York. The Rejuvenation Health approach is grounded in the principles of bioregulatory medicine – a holistic evidence-based system that aims to address the whole person from the inside out.