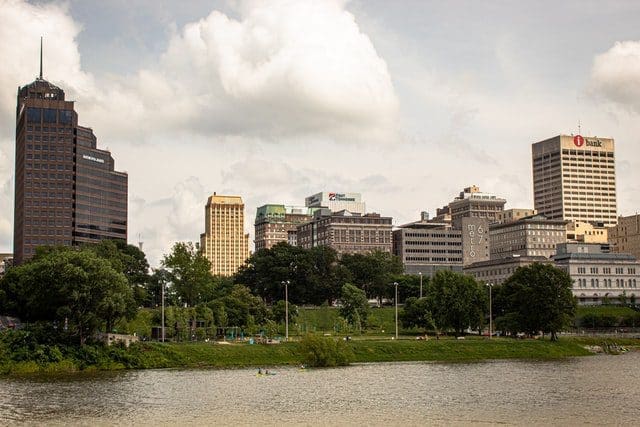 Memphis is a city rich in culture and history. There are so many things to do and see in Memphis, and it can be hard to know where to start! Here are six things you should check out when you're in Memphis. From iconic attractions to must-try restaurants, there's something for everyone in Memphis. So what are you waiting for? Start planning your trip now!
Where to Stay in Memphis
Visiting a new place for the first time can be daunting, especially if you're unsure where to stay. Luckily you can find information on where to stay while in Memphis online. The country has a wide variety of accommodation options, from luxury hotels to budget-friendly motels. If you're looking for something unique, why not try one of the city's many beds and breakfasts?
No matter what type of accommodation you choose, make sure to book in advance, especially if you're visiting during peak tourist season.
Some of the things you should do include:
1. See the Memphis skyline from atop the Pyramid
Memphis is a city known for its music, food, and culture. However, the city also has fascinating views to offer visitors and residents. One of the best places to view the Memphis skyline is from The Pyramid. Built in 1991, The Pyramid was originally a sports arena, but it has since been turned into a tourist attraction. Visitors can now ride an escalator up to the top of The Pyramid, where they can enjoy panoramic views of Memphis.
Climb to the top for amazing views of the cityscape and the Mississippi River. You can also explore the various exhibits and attractions inside the Pyramid, including a replica of an ancient Egyptian tomb and a 100-foot lazy river.
2. Take a Stroll Through Historic Overton Park
Overton Park is one of Memphis' oldest parks, dating back to 1906. The park is home to several museums, including the Memphis Zoo and the Brooks Art Museum. 
It's also home to a nature center, an amphitheater, and plenty of walking trails.
If you're looking for a place to relax and take in some history, Overton Park is a great option. The park is free to visit and open every day of the week. Be sure to check out the Confederate Memorial Monument, located in the park's center.
3. Sample Some of Memphis' Best Barbecue
When it comes to barbecue, Memphis is a city that knows how to do it right. Memphis has been named one of the Top Ten BBQ Cities in America by several publications. So if you're a fan of barbecue, you'll want to check out some of Memphis' best restaurants.
Some of the most popular BBQ joints in Memphis include Central BBQ, The Bar-B-Q Shop, and Rendezvous. And don't forget to get your hands on some ribs while you're in town!
4. Take a Riverboat Cruise Down the Mississippi River
The Mississippi River is a defining feature of Memphis, and there's no better way to experience it than on a riverboat cruise. Several companies offer cruises down the river, including The Mud Island River Park and Harrah's Casino.
You can choose from several different cruises, including dinner cruises, sightseeing cruises, and even jazz cruises. So be sure to book a cruise during your time in Memphis!
5. Visit the National Civil Rights Museum
The National Civil Rights Museum is one of Memphis' most popular tourist attractions. The museum is located in the Lorraine Motel, where Dr. Martin Luther King Jr. was assassinated in 1968.
The museum tells the story of the American Civil Rights Movement from its beginnings to today. It's a powerful and moving experience that is not to be missed.
6. Visit Beale Street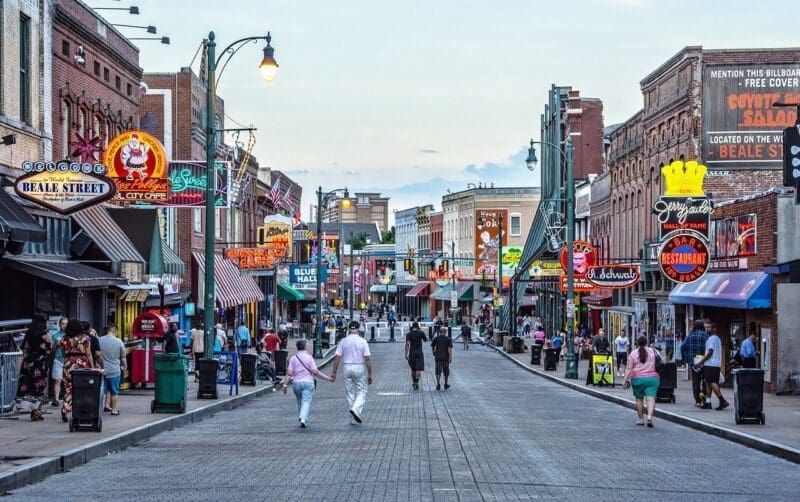 Since the early 1800s, Beale Street in Memphis, Tennessee, has been a cultural and entertainment center. The street is now home to dozens of restaurants, shops, and music venues. Whether you're looking for a night out on the town or want to take a walk down memory lane, Beale Street is worth a visit. Here are some of the highlights: 
For music lovers, Beale Street is a must-visit destination. There are plenty of clubs and bars where you can hear live music every night of the week. The most popular venues include B.B. King's Blues Club, Rum Boogie Café, and Jerry Lee Lewis' Honky Tonk Cafe. 
If shopping is more your thing, Beale Street has you covered. You'll find everything from souvenir shops to high-end boutiques. And be sure to stop by the Memphis Flea Market, which is open every weekend.
Finally, don't forget to check out some of the restaurants on Beale Street. From barbecue joints to Cajun seafood restaurants, you're sure to find something to your taste.
In summary, there are plenty of things to do in Memphis! Be sure to check out some of the city's most popular attractions, including The Pyramid, Overton Park, and the National Civil Rights Museum. And don't forget to enjoy some of Memphis' delicious barbecue!