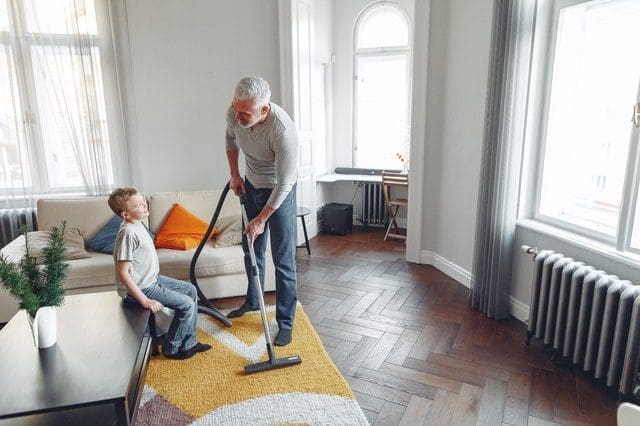 You have finally bought the house that you have been longing to buy for such a long time. Now that you have a residence to call your own, you are finally decorating your home with the artefacts and souvenirs you had collected for so long in waiting for this day. Decorating your house increases the aesthetics and the cozy appeal of your house. You are doing a great job by regularly cleaning them to prevent the dust from accumulating on the surface, but what about the carpets on the floor? How are they doing? Are you regularly cleaning and maintaining your carpets too? 
It is equally important to maintain your carpets as the rest of your household. You might not have known how you can look after your carpets. Read below to learn how you can maintain your home's carpets the best.
Carpet Cleaning
There are various ways to clean your carpet – such as vacuum cleaning, dry cleaning, steam cleaning or using sprays. While dry cleaning cleans carpets deeper than a vacuum cleaner, it leaves a smell. In addition, both dry cleaners and sprays tend to leave spots in the carpet post-cleaning. If you are allergic to smell or have infants and children in the house, opting for steam cleaners is a better choice and will be beneficial to you.
Steam Cleaning Benefits
Steam cleaning uses water vapour for cleaning. Thus, it is safe for your baby to play on the floor. It is safe for you also if you are prone to dirt allergies.

Absence of chemicals for cleaning prevents the formation of spots after the process, thus further preventing moulds from infesting the carpets, thus increasing its lifetime.

The vacuum traps any dust mites and animal skin that might be present on the floor. Not just pet furs, steam also removes pet odour from the carpets.

After the carpet has been steam cleaned, it feels amazing to step barefoot into the carpet. 

It gives your house a renewed, rejuvenated, and fresh feel. Your home feels cozy and comfortable after the cleaning. It has a fresh, stylish and luxurious appeal. One that you look forward to returning after a stressful day at work.

Read more

to find the best

carpet steam cleaners

in Australia for sale.
Keep your Carpets Young Forever
Here are some tips that will increase the life of your carpet with steam cleaning: 
You should not steam clean carpets frequently. Ideally, it is good to do it once annually or once in eighteen months. You can do it twice a year if you are prone to allergies, at least six months between the two cleaning sessions.

Before cleaning, take into consideration if you have light or dark carpeting.
Do the cleaning on a sunny day. This is because the carpet will need around 24 hours or more to dry for the usage of moisture involved in the cleaning process.
It is best to leave shoes outside and use doormats.
It will prevent outside dust and germs from infesting the carpet.
Conclusion
We understand how much you have wanted to let your child play on the floors all this while, and so has your child. Therefore, without any further ado, get yourself a carpet steam cleaner and let the floor breathe some fresh air too.