Chochu Kuro-Kashiwa may not be a household name yet globally but this brand name chicken hailing from the Yamaguchi Prefecture in Japan is an original jidori chicken developed from the Kuro-Kashiwa chicken, a national natural treasure.
About Chochu Kuro-Kashiwa
Its meat is best known for its moderate chewiness and unique juicy flavor, perfect for grilled dishes and containing a large amount of imidapeptide, an element said to reduce fatigue. Nagato City in Yamaguchi is the centerpiece of this special breed and also coincidentally boasts the highest number of yakatori restaurants per capita in Japan, making it the ideal spot to taste tons of varieties.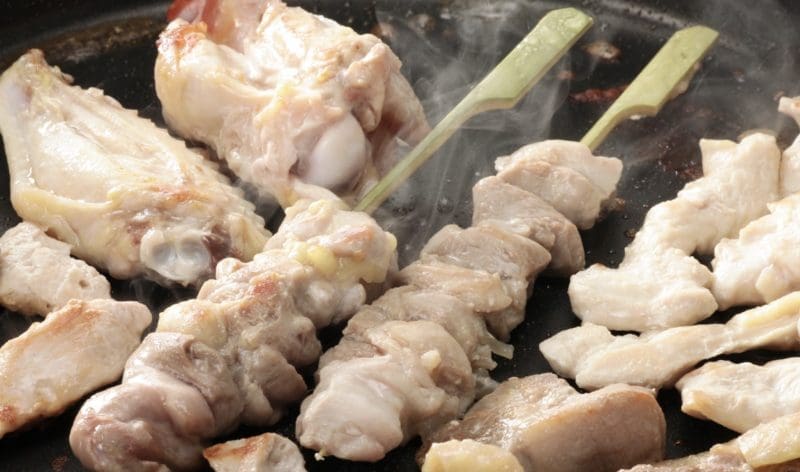 The chicken is based on a protected species in Yamaguchi among newly thriving poultry farms in the seaside town of Nagato. Nagato also boasts a successful fishing industry. While farmers have been raising chickens here for a while on the side apart from their fishing prospects, they noticed that fish guts make an excellent feed for chickens due to the high concentration of protein.
Early on, the chickens were raised for their eggs but over time, the meat became ever more popular. Choshu Kurokashiwa is a free-range poultry where chickens are raised with relaxed, antibiotic-free methods in uncrowded atmospheres. They are housed in cleverly designed houses that are meant to make sure feeding and cleaning are easy and efficient, away from crowds to ensure proper hygiene control as well.
Raising these chickens utilizes a circular farming method. This is where droppings are used to fertilize the rice that is fed to the flock blended with inexpensive elements like barley and soybeans. The result? A spectacular "newer" kind of chicken that is taking the yakitori scene by storm.
Additional Information
For more information on the hotel please contact info@trumarketing.com and for additional information on the Setouchi region, please visit https://setouchitrip.com.