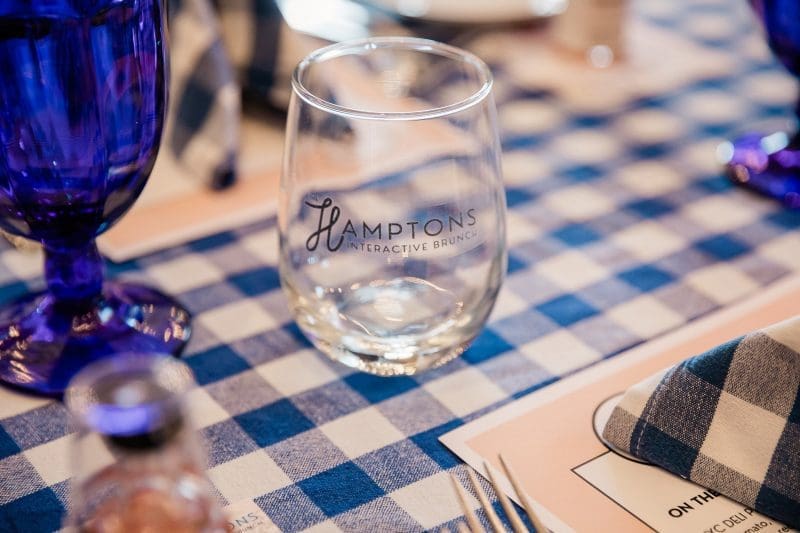 August in the Hamptons has arrived! We have rounded up the top events across the South Fork not to miss for the remainder of the summer 2023 season!
The 4th Annual Hamptons Interactive Brunch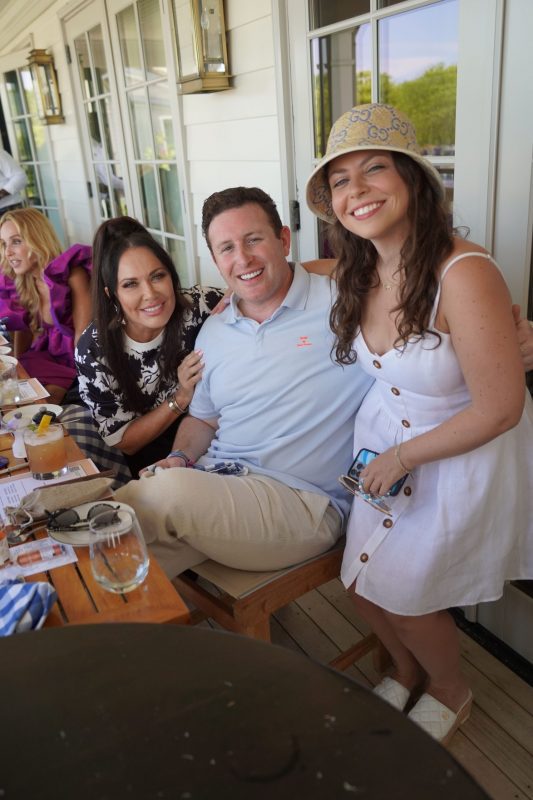 The 4th Annual Hamptons Interactive Brunch will take place this summer on Saturday, August 5th from 11:30am to 3:30pm. The brunch will be at Baron's Cove in Sag Harbor and features influencers, celebrities, and press members. Guests will have the chance to shop at designer trunk shows, try gourmet tasting areas, and interact with different brands.
There is a red carpet photo opportunity at 12pm and a chance to win a raffle prize to benefit Victory 4 the Voiceless. There is VIP access and General Admission, but tickets are almost sold out! Be sure to snag a ticket before they're all gone and enjoy a day of festivities with various brands!
7th Annual Green Beetz Day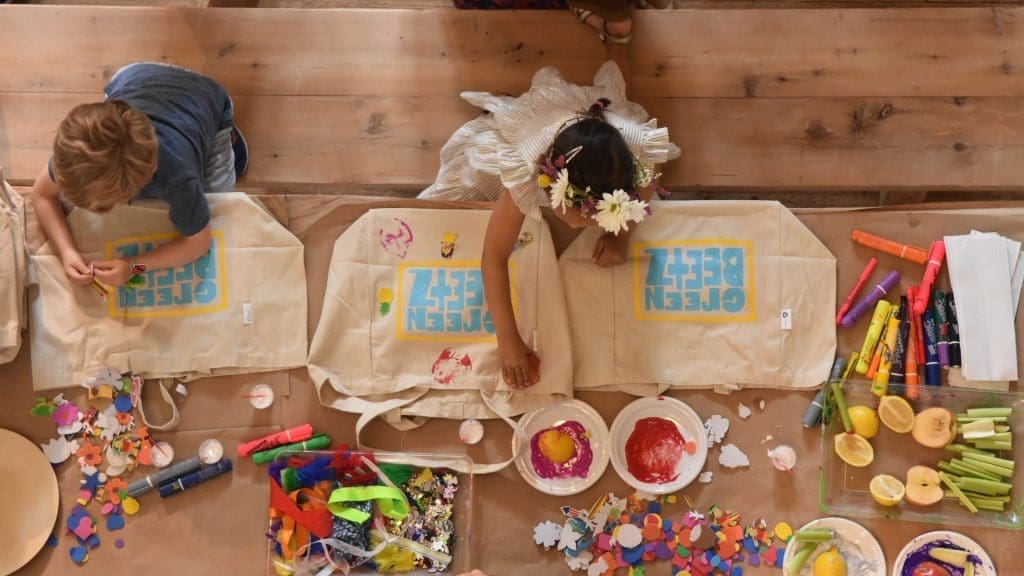 The 7th Annual Green Beetz Day will commence on Saturday, August 5th from 12pm to 3pm. Green Beetz works to help children understand the food system and help them to make healthy choices in their diets. This family-friendly event will have festivities including arts and crafts, eco-friendly activations, and food and cooking demonstrations.
The event will take place at the Home of Anna Chapman and Ronald Perelman in East Hampton. There are 5 ticket packages including one child, one adult, the Super Green Beetz Supporter Family (includes 4 tickets), the Star Teacher Sponsor (includes 6 tickets), and the Healthy Classroom Support (includes 8 tickets). Come join and help children maintain a healthy lifestyle and support them!
2nd Annual Moonlit Plunge and Beach Party: Heart of the Hamptons Benefit
The 2nd Annual Moonlight Plunge and Beach Party will be Thursday, August 11th from 7pm to 10pm. Located in Coopers Beach, Southampton, the event will support the Heart of the Hamptons year-round Food Pantry and Assistance Program. Come join for a night of music, food, games, drinks, and a plunge! The plunge is optional but everyone is welcome to join in!
The event will help those in need of food, clothing, and other needs. Those attending the event will need to register in advance if they will take the plunge and collect pledges from sponsors. The Heart of the Hamptons provides $1 million in food support to the Hamptons' community and helps over a thousand families in need. It will be a night of community and fun!
East Hampton Library's Authors Night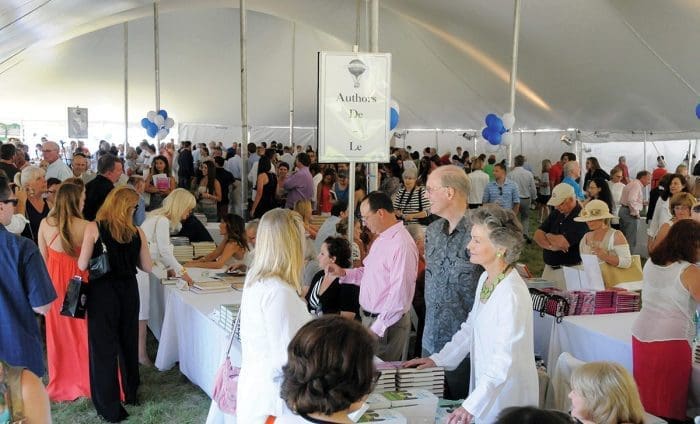 The East Hampton Library's Authors Night will take place Saturday, August 12th from 5pm to 7:30pm. This exciting night features 100 authors across all genres. Some of the authors included will be Tessa Bailey, Tom Clavin, Laura Graham, David Netto, and so many more. The night will begin at 5pm with hors d'oeuvres and wine, meet and chat with the authors, and buy their best-selling books.
Starting at 8pm, the guests will go to the homes in the area in honor of the authors.
This is an exciting night that has become very popular and is a grand celebration of books and their authors. Different tickets are sold online depending on the events you wish to attend that night. Join for a night of celebration and book-talk with some of your favorite authors!
Summer Hamptons Evening
On Saturday, August 12th starting at 6pm, the Summer Hamptons Evening by the Northwell Health Foundation in Water Mill will take place. It will be a night of celebration with a dinner by Lawrence Scott Events and an exciting musical performance by Paula Abdul!
The donations will go towards SHE, who has been working to improve women's health care at every step. The lead sponsors of this event include Lawrence Scott Events, Iris and Saul Katz, Eric Moran, Victoria Moran-Furman, and Iris and Michael Smith. Bring friends and come together to support women and their health care needs!
Artists + Writers Annual Charity Softball Game
The Artists and Writers Annual Charity Softball Game is Saturday, August 19th from 2pm to 5pm. The game will take place at Herricks Park in East Hampton. This being one of the longest running charity events in the Hamptons, it is a crowd favorite and beloved by the community.
Some of the organization's money will be raised for include the East Hampton Daycare Learning Center, East End Hospice, The Retreat and the Phoenix House of Long Island. Donate money starting at $10 to help support the charities and make a difference in someone's life. Enjoy food with family and friends and enjoy an exciting game of softball!
Ellen Hermanson Summer Summer Gala
On Saturday, August 26th from 6:pm to 10pm, the Ellen Hermanson Summer Gala will commence. Get ready for a night of cocktails, dancing, and dinner at the Bridgehampton Tennis and Surf Club! This event will be honoring Edna Kapenhas, MD and Victoria Schneps, President of Schneps Media. Dr. Kapenhas is a surgeon who has dedicated her time and commitment to making the world a healthier place. Victoria Schneps is a brilliant teacher who has dedicated her work to empowering women.
Headed by Gala Chair Jean Shafiroff, this event is a night you will not want to miss. There will also be a beach bonfire from 10:30pm to 11:30pm. There are three different kinds of tickets available for this event, as well as sponsorships for this event begin at $1,000. Come together for a Hamptons night of joy and entertainment!
Holiday House in Bridgehampton
The Holiday House in Bridgehampton is open for viewing through August 27th of this summer! Visiting hours are Friday through Sunday from 10am to 6pm. This showhouse is located at 279 Mitchell Lane in Bridgehampton. The residence has been provided by Matt Pantofel of BJC Custom Home Builders. This beautiful architectural design is on an area of the Bridgehampton farm fields with exquisite detailing throughout the house.
Top interior designers will design and construct the home to showcase, as well as raise money for breast cancer research. What makes this event special is that it's debuting since the pandemic in 2020. Tickets for the viewing can be purchased online or at the door. You won't want to miss this showcase!
Annual Hampton Classic Horse Show
The Annual Hampton Classic Horse Show is coming up, taking place Sunday, August 27th and going through September 3rd. Open 8am to 5pm daily, this beloved event will be located at Snake Hollow Road in Bridgehampton. Equestrians come from all over to race for the prizes. Along with the race, there will be pony rides, a petting zoo, an international food court, over 80 boutiques, and more.
On the Monday of the event, there will be rescued dogs, horses, and cats looking to be adopted! This annual event has crowds from all over flocking in for the weekend. The daily general admission is $20, with kids free on Thursday and seniors free Tuesday to Thursday. The event concludes on Sunday September 3rd with the $300,000 plus FTI Grand Prix and FEI World Cup Qualifier.
2023 Hampton Designer Showhouse
The 2023 Hamptons Designer Showhouse is running through September 4th, opening for viewing 11pm to 5pm daily. This Southampton home is presented by Hamptons Cottages and Gardens and was built by Cavallo Builders. Over the years, the Hamptons Designer Showhouse has raised almost $2 million for Stony Brook Southampton Hospital since it began, an incredible feat.
Designers Jamie Drake and Alexa Hampton will showcase the work of interior designers from across the nation. There was an opening gala on July 22 and has had a great attraction since!