Header Image by Robert Pichler
The Ritz-Carlton in Vienna, Austria has welcomed Max Stiegl, the renowned chef from Burgenland. Chef Stiegl brings the signature dishes of his cuisine to Vienna and will be cooking for the Dstrikt Steakhouse's evening guests until February 29, 2020. He is working together with the team around Executive Chef Stephan Zuber.
Born in Slovenia, he became famous as a "Nose to Tail" chef long before the term was considered trendy. He has been cooking in his restaurant "Gut Purbach" in Purbach am Neusiedlersee, Austria for over ten years. It is no wonder that gourmands from all over the world travel to Burgenland for his multi-course meat and offal menus or the annual "Sautanz" in late autumn, where a pig is prepared together with the guests.
The Menu by Chef Stiegl
The menu he created for the Dstrikt Steakhouse includes the classics from his restaurant "Gut Purbach." A particularly special highlight of the menu, which will be available on advance order, is the "chicken in the bubble" pictured below. The recipe for this extraordinary dish, which has become famous at the latest since Tim Mälzer's post-cooking venture at the "Kitchen Impossible" cooking show, goes back to one of the literally " biggest" chefs of all times: Fernand Point. He developed the special cooking technique in the 1930s in his legendary restaurant "Le Pyramide" in Vienne, France, where the "chicken in the bubble" is still on the menu today.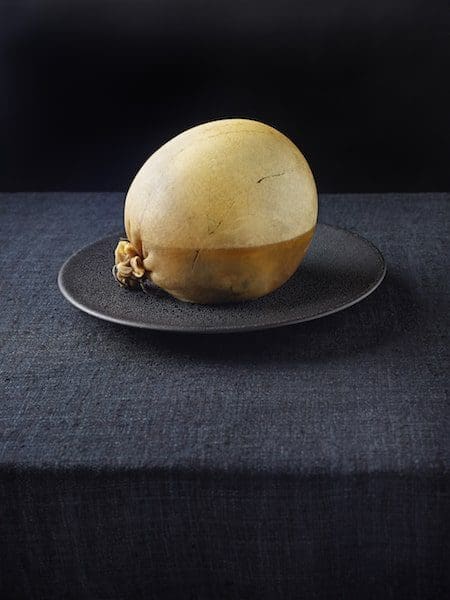 Max Stiegl has already written several books about his kitchen philosophy. Not only is nose-to-tail cooking important to him, his pantry is also a determining factor when it comes to the menu.
Guest Chef Activation at the Dstrikt Steakhouse
From Monday to Sunday, every evening from 6pm, Max Stiegl will cook side-by-side with the team around Chef Stephan Zuber. The typically served prime cuts, which are grilled to perfection in the original Josper charcoal grill oven at the Dstrikt Steakhouse, are still part of the menu. On March 1st, a guest appearance at the mid-morning steak brunch at the Dstrikt Steakhouse will be the finale of the chef cooperation.
Hours
Opening hours are Monday-Friday 12-2:30pm, on Sunday 12-3pm, and seven days a week
from 6-10:30pm.