Are you an avid golf enthusiast looking for new and exciting ways to spend your holiday? A golfing holiday is the perfect way to enjoy leisurely days on a lush golf course, hone your skills or learn a few tips from experienced players, and take in stunning scenery. Whether you're dreaming of spending time on renowned courses around the world, planning a group vacation with friends, or just want to get away for some peace and quiet on the fairways, there are plenty of ways to plan the trip of a lifetime. Whatever your motivation, we are here to provide valuable guidelines so that even novice travelers can organize an amazing golfing holiday filled with club-swinging adventure!
Get the Right Golfing Tools
As any seasoned golfer will tell you, having the right tools can make all the difference. From choosing the correct club for a particular shot to selecting the right ball, it's critical to have equipment that suits your playing style and improves your game. Before putting your hands on a new tool, you might want to check a reliable Stix golf review if you're planning to get a high-quality club. Know there are plenty of affordable yet high-quality options available in the market. Don't miss out on the opportunity to level up your golf game by getting the right tools. With some careful consideration and research, you'll be able to find the perfect set that fits both your needs and budget.
Decide on a Destination
Before you hit the green, it's important to choose the right destination. There are several factors to consider, including the weather, budget, and the type of golf course you want to play. If you prefer a warmer climate, destinations like Florida or California may be perfect. But if you'd rather avoid the heat, places like Oregon or Colorado might be more your style. In terms of budget, some destinations may offer more affordable options than others. Finally, think about what type of course you want to play. Would you prefer a challenging links-style course or a more traditional one? If you take all these factors into consideration, you can select a destination that will make your golf vacation unforgettable.
Make Accommodations
For golf enthusiasts, there's nothing quite like playing on your favorite course. But for those who live a significant distance away, traveling to these courses can be a hassle. For this reason, booking a hotel or Airbnb nearby your preferred golf course is a great option. This will help you save time and money, as you won't need to travel far to get in on the action. If you're traveling with a group of golfers, consider renting a villa or even an entire house that can accommodate everyone comfortably. Go ahead and make your reservation — your dream golf course is waiting!
Find Deals and Discounts
If you're looking to save a bit of cash on your next golf trip, then you're in luck. There are some great deals and discounts available for everything from lodging and greens fees to equipment rentals. With a little bit of searching, you can easily find some amazing bargains that will help you keep more money in your pocket.
Many golf courses offer discounted rates on weekdays when they tend to be less crowded. You can also take advantage of online coupons and special offers from various retailers for tee times, equipment, and more. Taking some time to research these deals can help you get the most out of your golfing holiday without having to break the bank.
Pack Appropriately
Planning a golfing trip can be exciting, but don't forget the importance of packing appropriately. Bringing the right clothes and gear that fit the climate, terrain, and style of play can make all the difference in your experience.
When packing for a golf trip, first consider the weather conditions of your destination. Researching the area's weather patterns prior to packing can ensure that you bring the right clothing and protective gear.
Next, consider the terrain and walking distance of the golf course you'll be visiting. Pack comfortable shoes that will support your feet throughout the day.
Finally, think about your personal style of play when packing. Choose clubs and golf accessories that will enhance your experience and complement your performance.
Plan Activities Off the Course
At the end of a long day of golfing, it can be refreshing to indulge in some sightseeing or cultural activities. Whether it's visiting a renowned museum or exploring the city's historic landmarks, there is always something new to discover.
Plus, immersing yourself in the local scenery can give you a deeper appreciation for the destination and create lasting memories. Be sure to plan some activities off the course during your stay and make the most of your trip.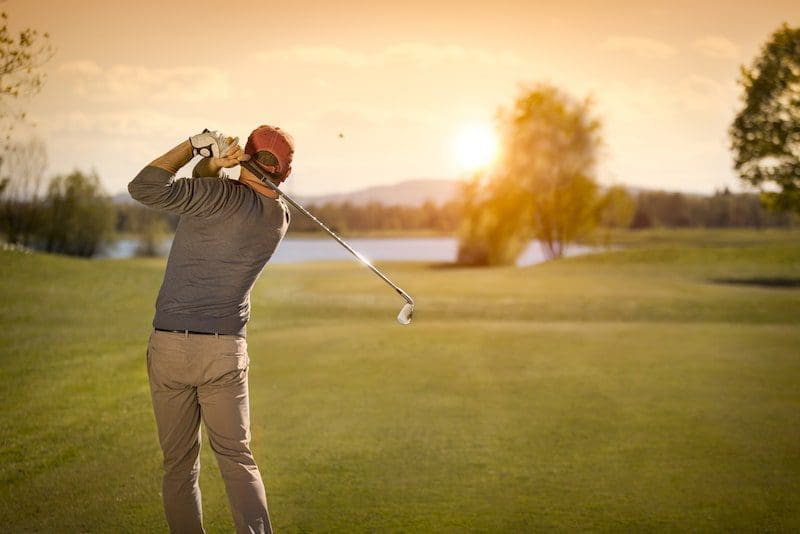 Planning an amazing golfing holiday doesn't have to be a daunting task. By following these guidelines, you can organize a memorable trip that combines your love for the sport with the excitement of exploring a new destination. Remember to research and choose the right golfing tools, select a destination that caters to your preferences, make suitable accommodations, find the best deals, pack appropriately, and plan some off-course activities. Now, you're all set to embark on an unforgettable golfing adventure. Here's to many satisfying rounds and the trip of a lifetime!